Okay, to continue with the MTD 1spd axle locker. I'm not posting step-by-step instructions HERE, but there will be a detailed post in the drivetrain section. In the end though, if you find your axle isn't straight [don't install a bent one!], you can correct it as I will show in the following photos. Just make a grinding wheel wide cut in the carrier across the two spider shaft holes. from here you can vise one axle and push/pull the other till it spins true in the lower casting. Now make a ton of hot spot welds to close up the gap [to prevent warpage] and you're all set.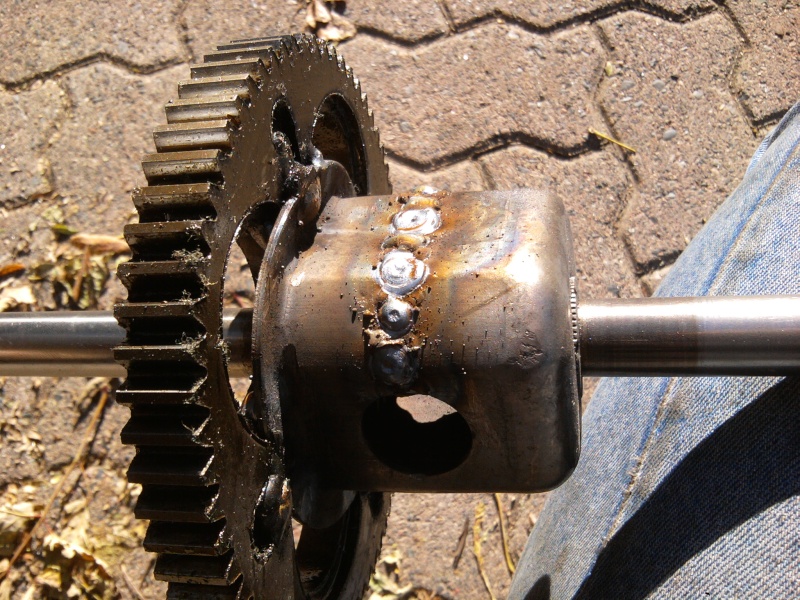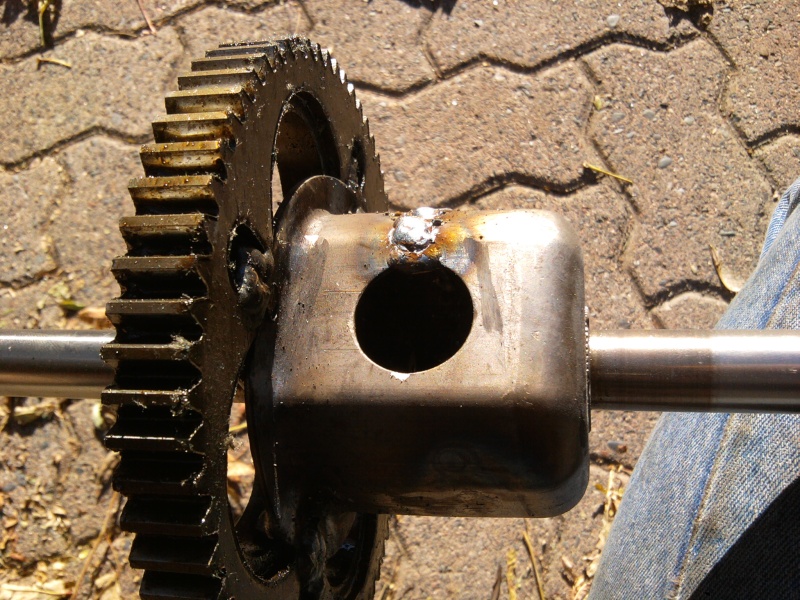 So that's the diff lock. It hasn't been touched to this day. If it breaks, I'll revive the thread to let you all know haha
I drove around without the fenders for awhile, cause I'm cool like that - nah, it was just to monitor the transaxle, and to make freeing up frozen trans linkages easier cause it's winterer as frig up here in northern ontario canada. I moved the snowblower light to the back and wired it to the alternator and reverse safety switch. It comes in handy at night when trailering or backing out a trail.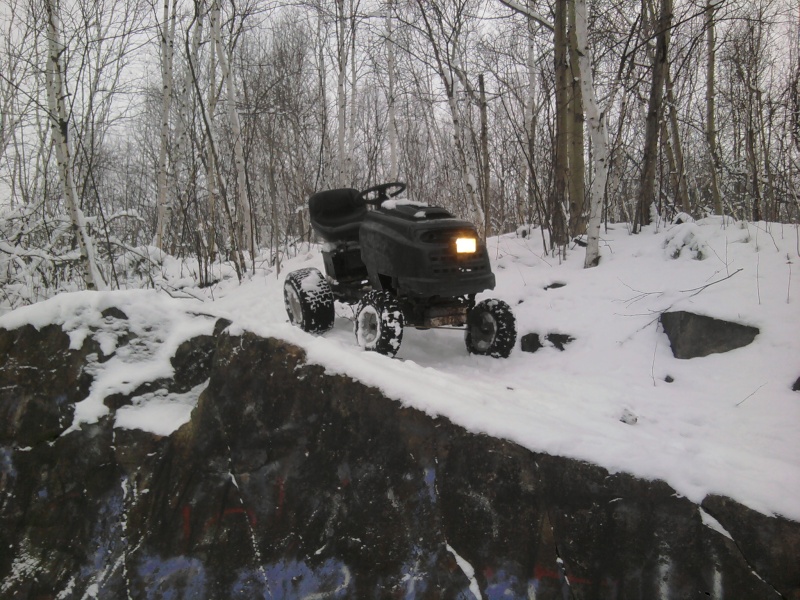 I added twin 18W LED Flood lights, six bulb, from ebay. 40 bucks. They are wired direct to B+ and have constant power to a pull switch in the dash where the choke would go. One problem I've had with this setup is in the frigid weather the reed contacts in the switch freeze in the open position when the tractor isn't used.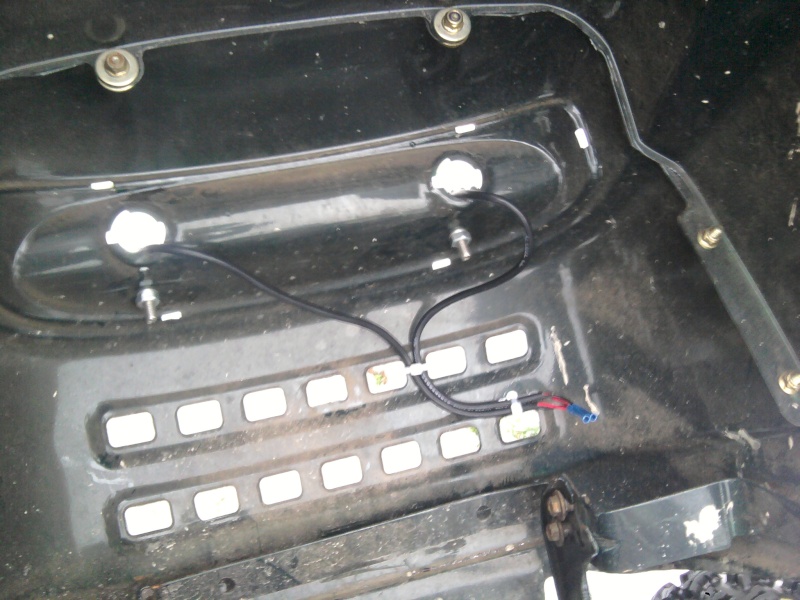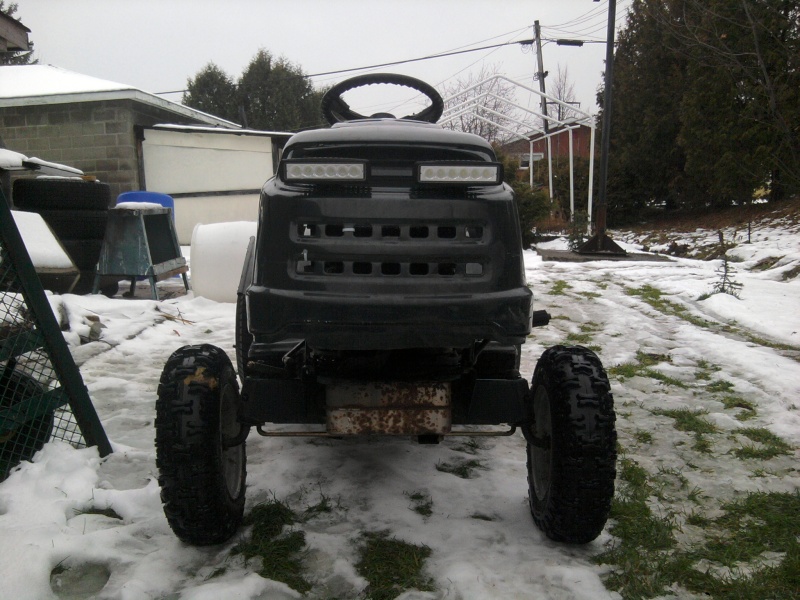 I added a reverse light using the old craftsman blower light and made a hole in the fender stamping so I can change belts and un freeze linkages without removing the fenders. the old piece will eventually be on a hinge.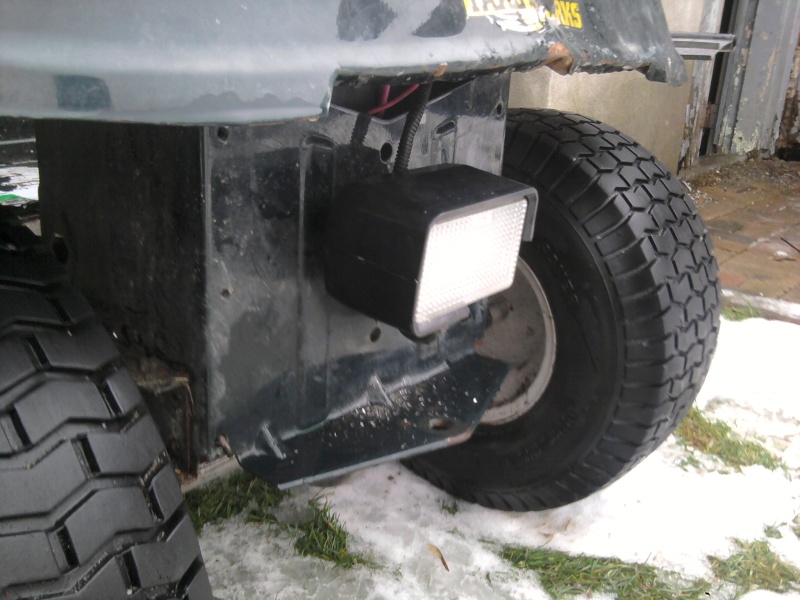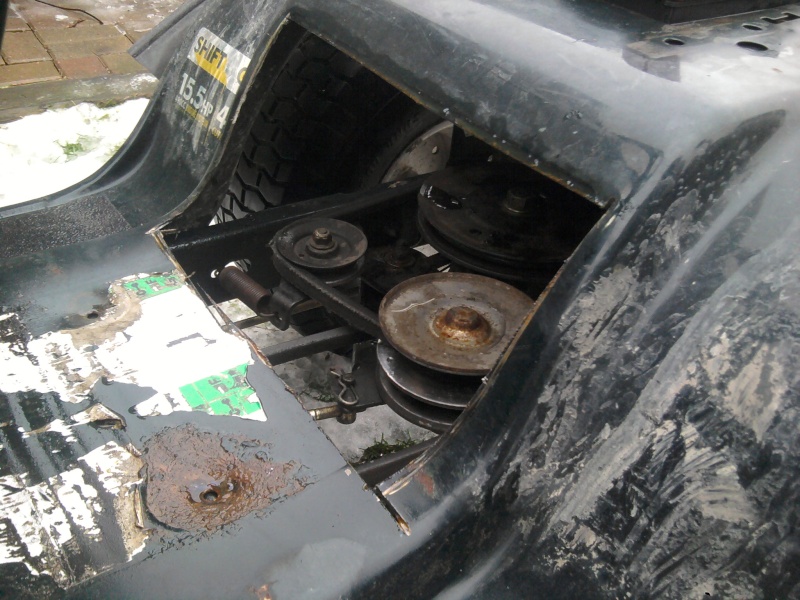 And that's how it sits in the driveway! Let me know what you all think! Romp on!!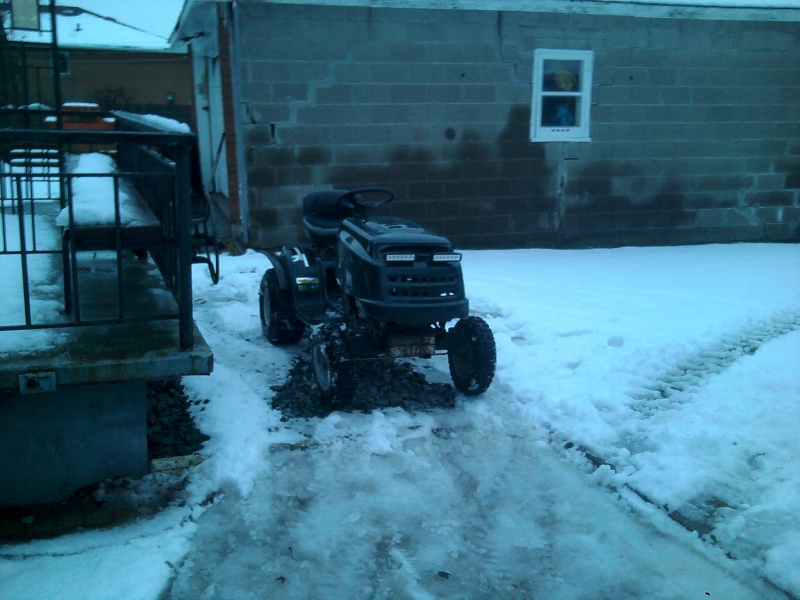 Plans for the future include better rear tires, new front end [possibly direct steer], increasing speed with pulleys,a boat winch, and a backup rope starter [tecumseh builds a sh!t starter motor...]. Toolbox and other goodies will follow.