New pulleys welded to hubs and primed.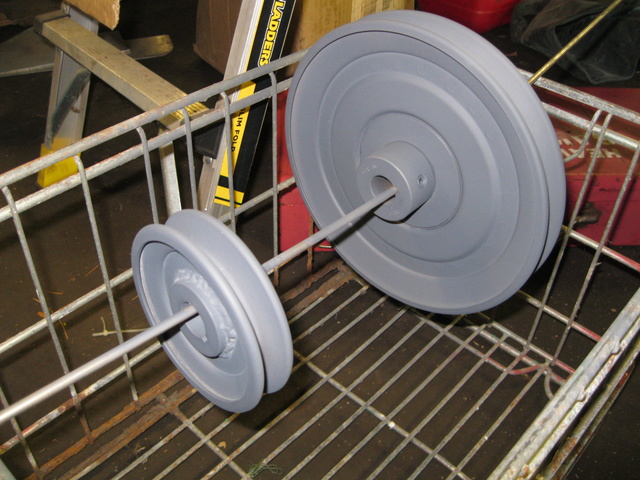 Look at that super ground clearance!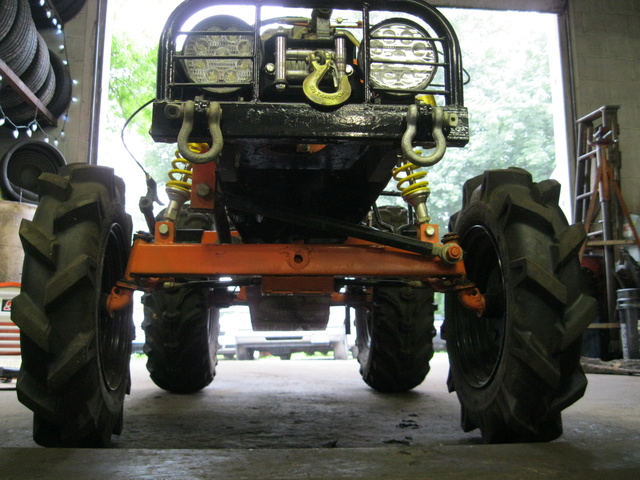 Hood off to get to the jackshaft easier. First time the hood has been off since I bolted it on for haspin 2016.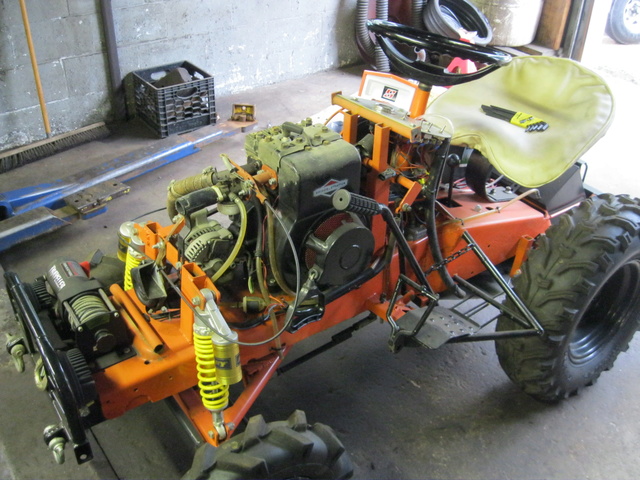 Haspin dust from 2016 still on top of the engine.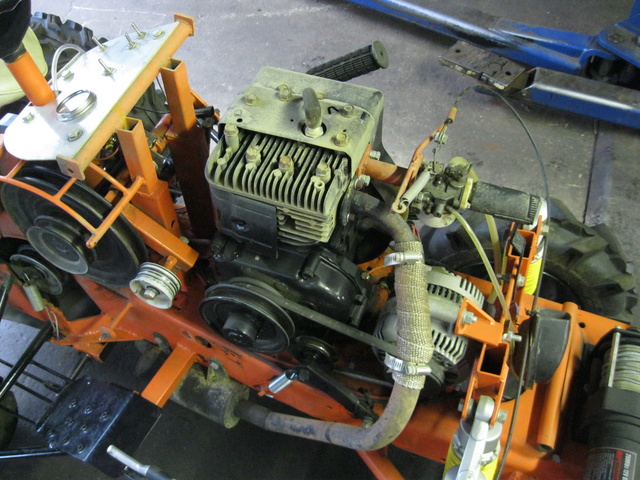 Top of hood will get repainted. Hood rack removed for welding in more supports and shovel bracket.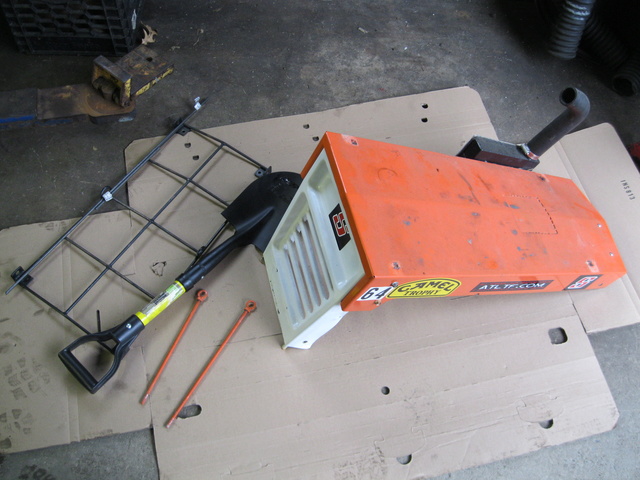 Old jackshaft finally removed.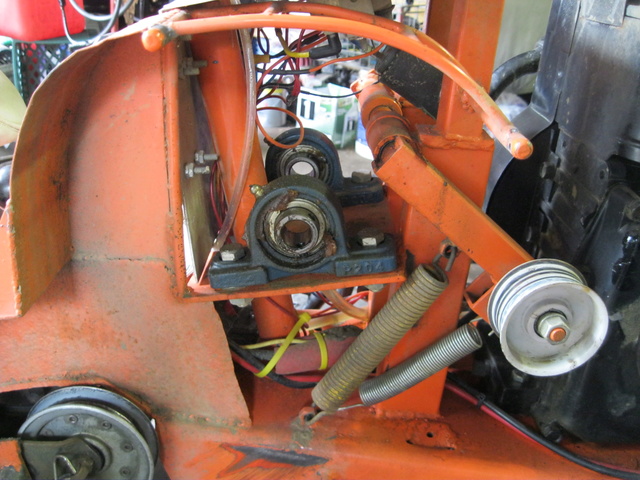 Had a clearance issue with the new pulleys. Old jackshaft in the vice to hold one of the new pulleys while I trim the hub down.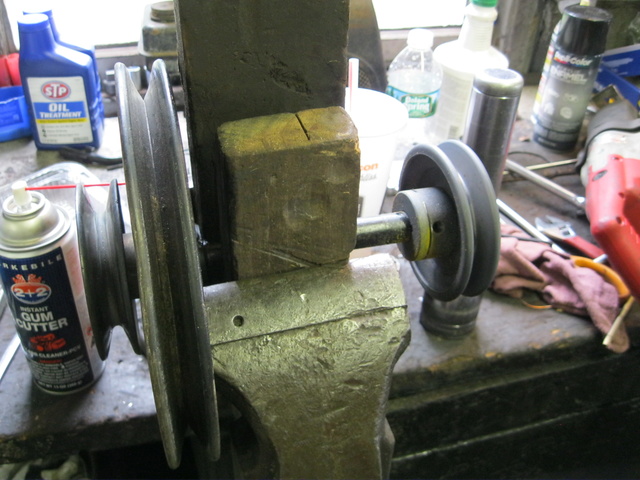 Cut most of the way around.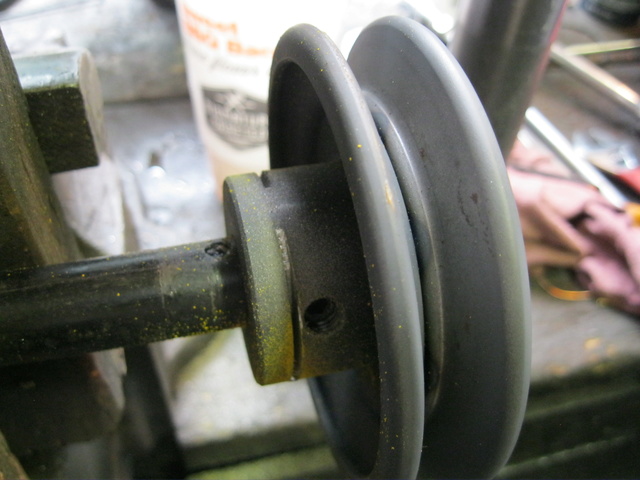 Cut finished, about 1/4" removed from the hub.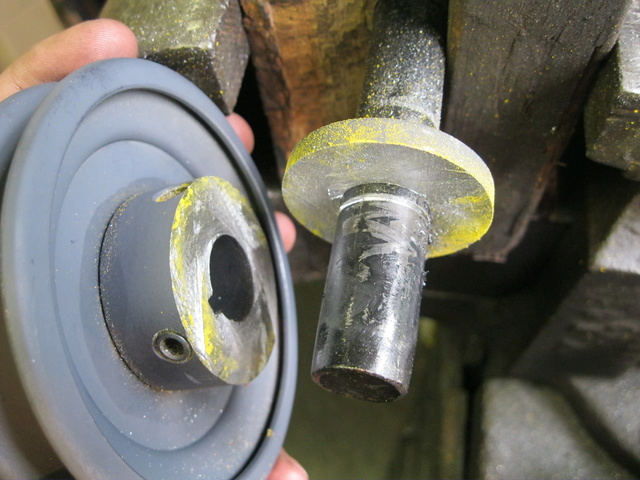 Pulley now lines up where it belongs and clears the side cover.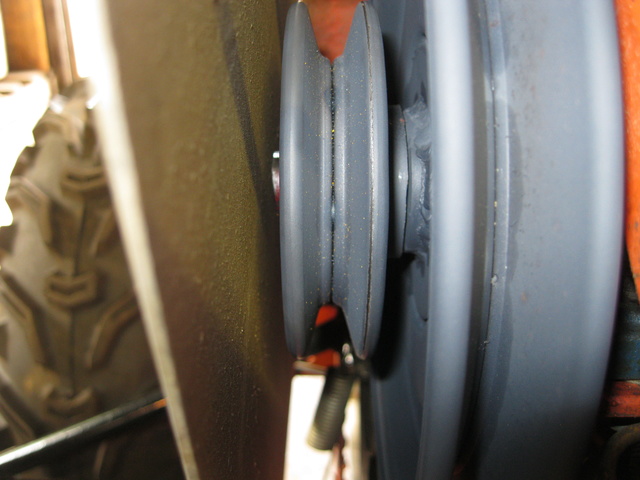 Testing out the anti mess oil drain for the first time.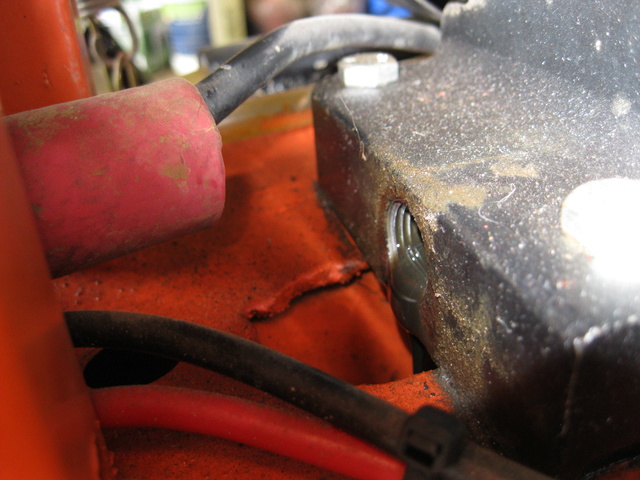 Works perfect, no oil on the frame or anything else.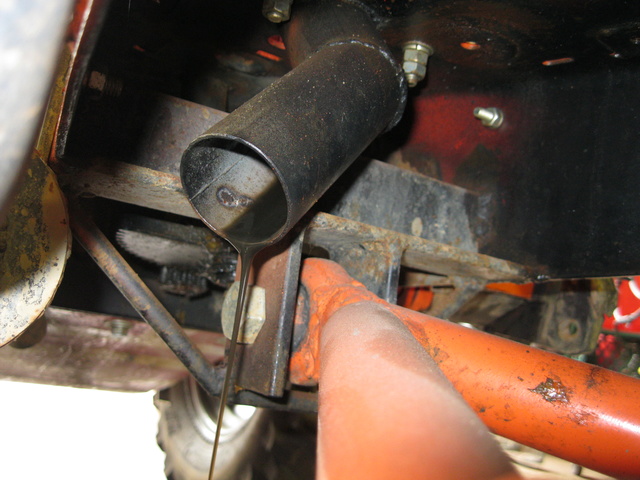 The oil had some aluminum sparkles and also some aluminum flecks in it. Engine still sounds good, so not sure where that came from. Looking for a spare engine to build anyway to have on hand for trips. Started the engine today and it still runs good after sitting for awhile. More updates soon.