I figured I'd start a new topic so I didn't jack my own build thread anymore, hahaha.
Well the deal I mentioned in my MTD build thread happend today, at around 7:00 we picked up an off-road tractor project for my brother! For $200 we got the Ford LT110 (soon to be an LT116  

) a mower deck and pulley guard for the deck, two 11hp flatheads (one locked up and one in running condition, an I/C 14hp oppy for parts, an I/C 16hp oppy for the Ford, all the shrouds for both twins, a pair of rear rims, another pair of rear rims with original turf tires mounted, a spare hood already cut to accept the opposed twin, a spare front grille, a custom made bracket with dual fuel tanks, and a couple small things like an oppy carburetor, voltage regulator for the 16hp oppy, tensioner arm for the deck, the original engine pulley, and a spare set of center caps for the hubs on the rear. To me that's a real steal for $200! Haha.
I only got a couple of pictures;
The little Ford with 16hp opposed stuffed in.
A mock up with my 21" ST's on the rear.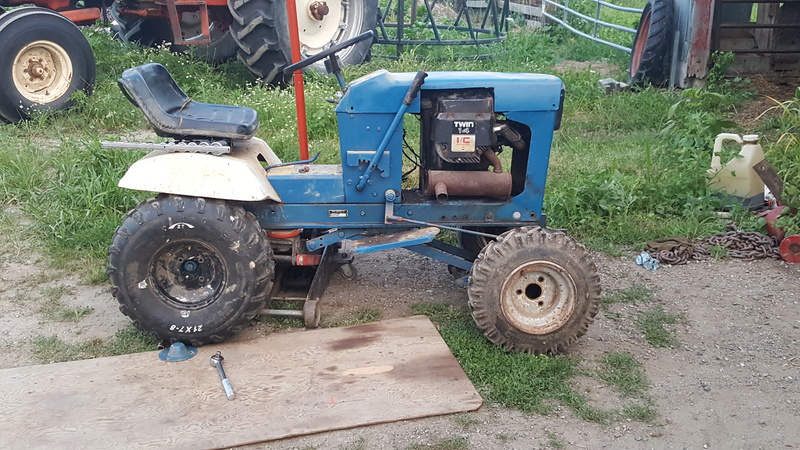 And the pile of parts that we got with the tractor.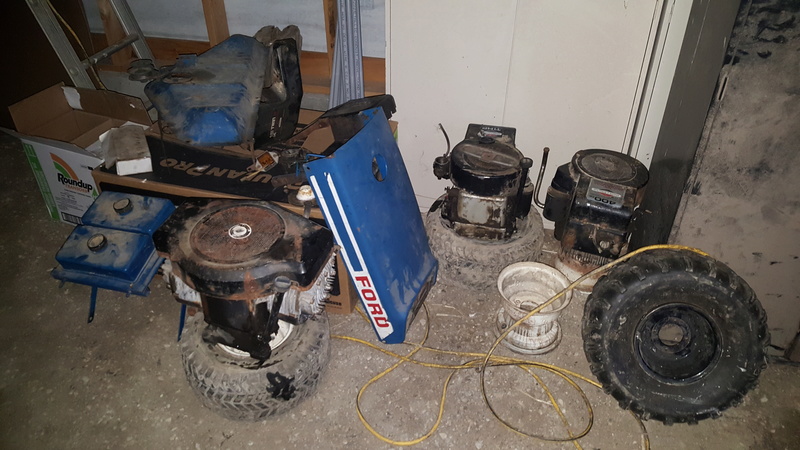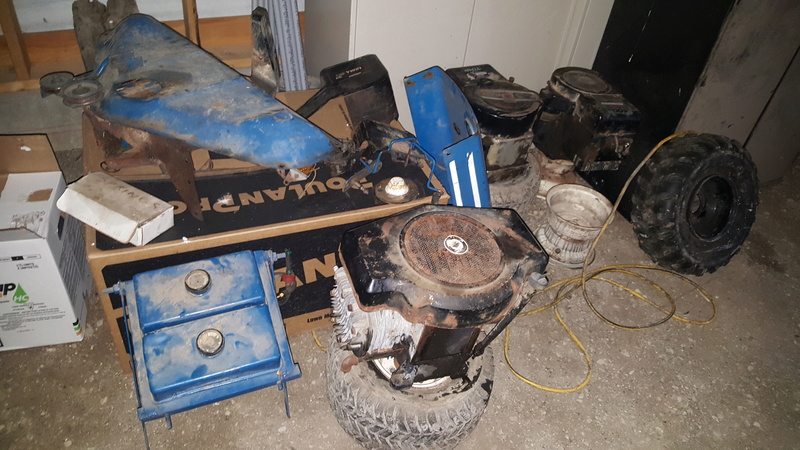 I'm super excited to help my brother bring this thing to life and I think it will turn out to be a real cool machine! In my opinion you cant really go wrong with all this stuff for the price we got it all at, let me know what you guys think!