SO i've benn slowly working on my machine when i'm not distracted my mom's freaking VW Cabrio. So ive finaly goten a Spicer 6 speed to swap out my Peerless.  I did the Fearless Carb mod. (note a older post i had kinda the same idea little over a year ago. I acquired brand new un-opened tire chains at good will by the pound (score).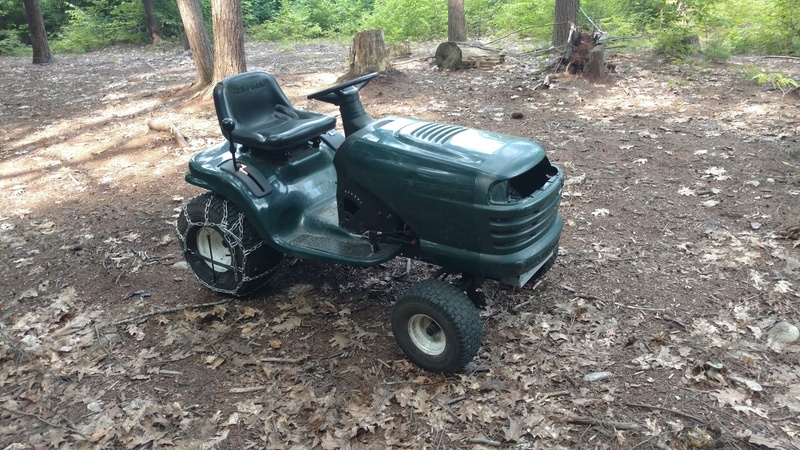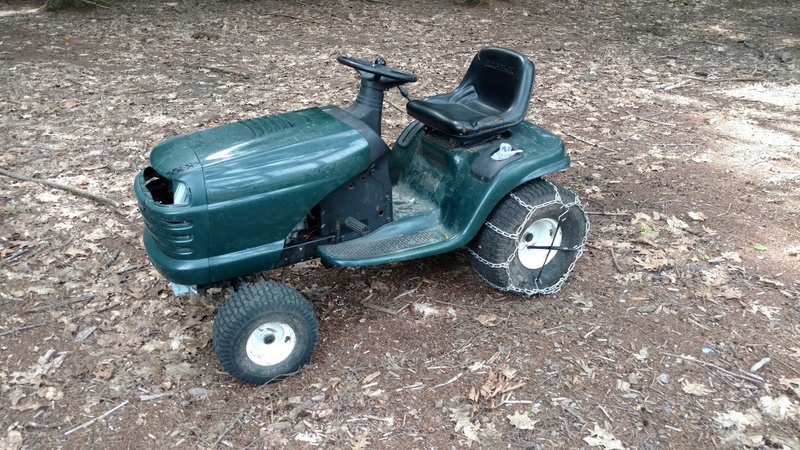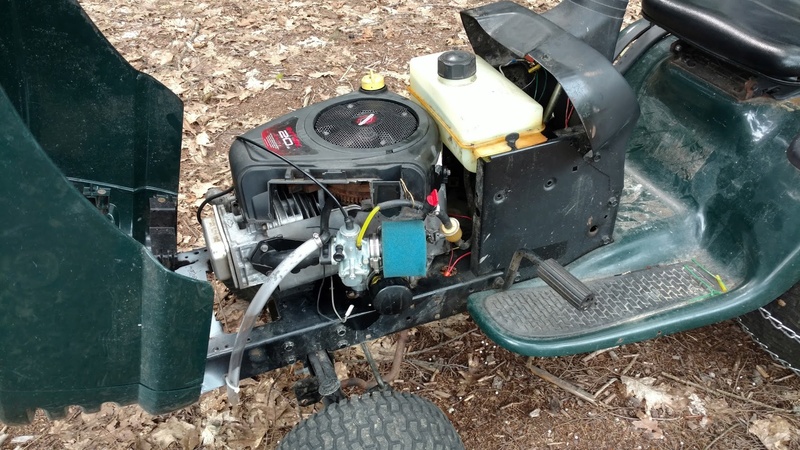 first thing, the new carb, i dont got a return line so if it's not runing it pisses gas like a SR-71.
next the vinal tube is the pcv drain that i just felt like not hooking up to the intake. (cus screw the epa)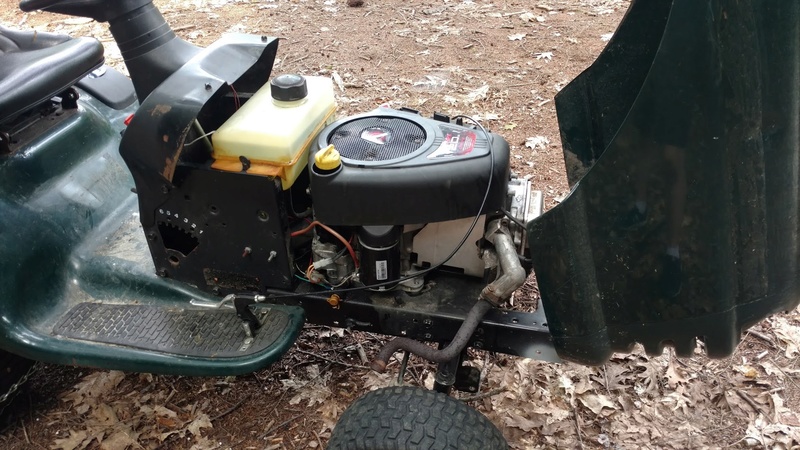 here you can see the gas pedal
the exsaust curently is just the old intake that is going to be the header. the rusty pease is a header off a brigs oposed that kinda fits.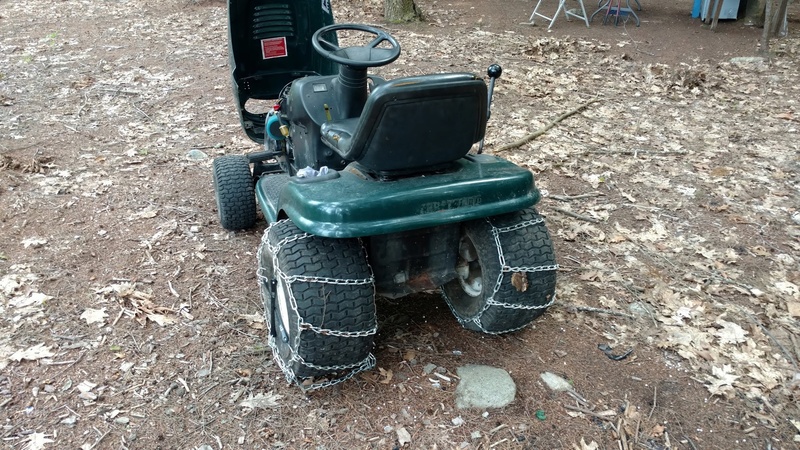 i had to cut a pace of the rear chassy plate to make the spicer fit.
under neath i got a new dual pully set up that is tened with a 1/4 inch turn buckle. (2 2.5" pulleys if i rember right)
tire chains (im too cheap for now to buy tiers)