I was doing some tinkering around with Ol' Red today.  I wanted to try out this Rust-oleum brand International Harvester Red.  It looks darker than the red I was using and comparing it to my C-125, I think it might match up better with the original color.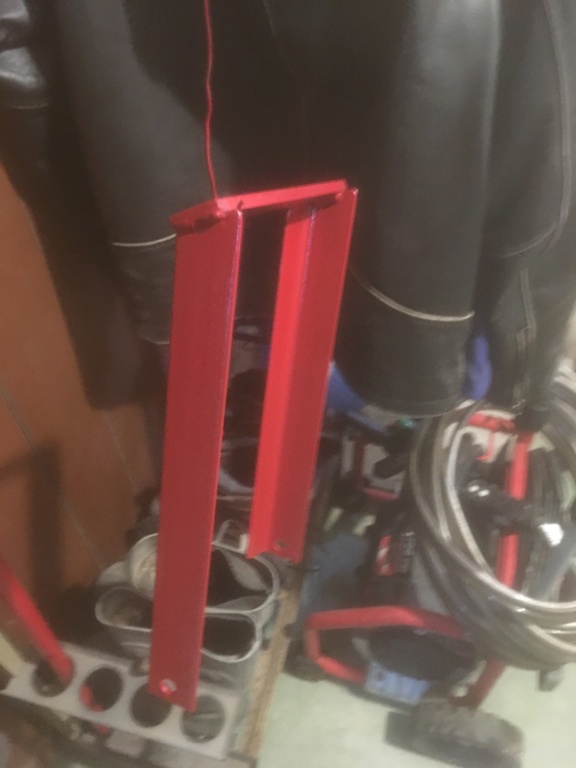 I wanted to try one of these LuckNLube couplers you see advertised on Youtube a lot and it's actually great.  It cuts down on frustration and cut the time in half it takes me to grease a Wheel Horse chassis.
Now that my throttle lever actually does something I ordered a replacement knob for it.  It doesn't fit perfect because someone replaced the original throttle with something not exactly original, but  I'm happy to have a comfortable knob I can grab with two fingers.
I ordered a tinytach to play with.  I set it to 720 degrees of rotation per spark because the points are driven off the cam. It reads very consistently with my harbor freight optical tachometer.  This verified my 3400 rpm calibration and the fact that the 2" tach reads high at idle which is okay because I set the idle by feel anyway.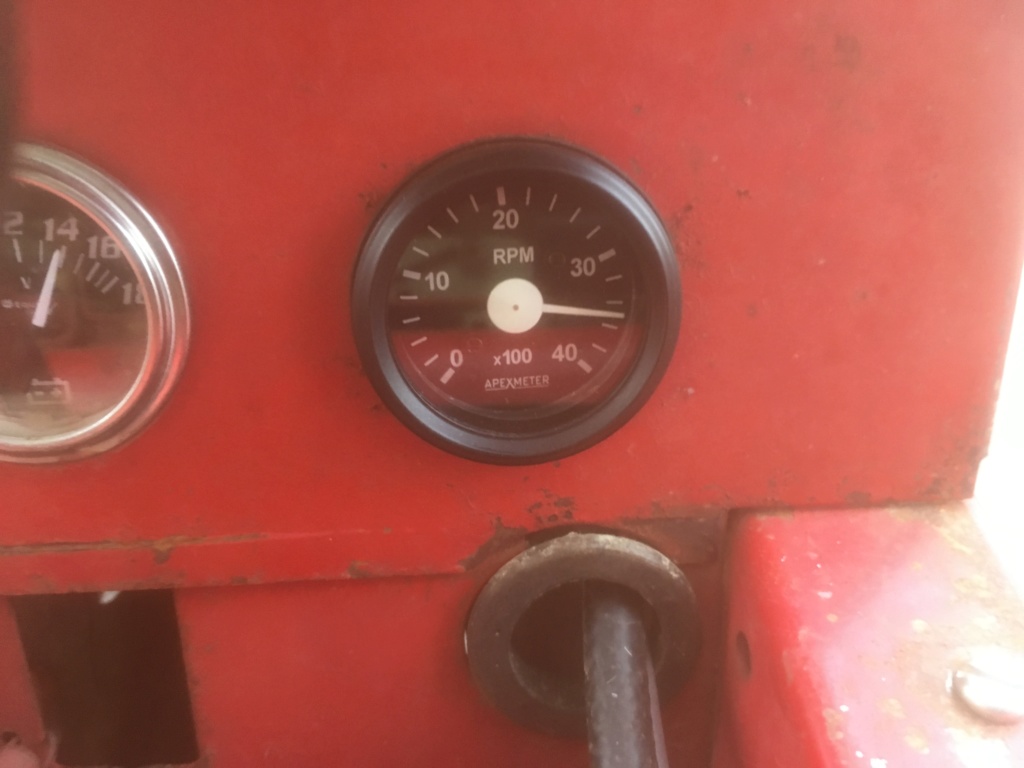 If I could do it all over again, I might go with with the tinytach in the first place.  For $50 the quality, accuracy, and water tightness is great but it doesn't look old school and there is no back light.
I'm trying to work with the vendor on my non-functioning backlight.  It's going terrible.  I wish I could just find another bulb to try in their low quality socket but I can't even find one.  The buld that came with it does technically work but it looks like something chewed on the base and it doesn't even stay in the socket.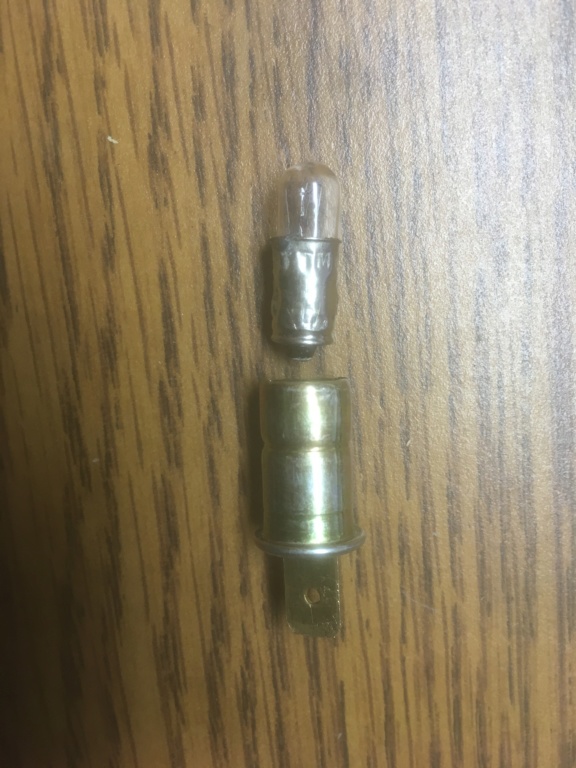 Today I started Ol' Red with part throttle, full choke, and used the electric starter and it fired right up and didn't stall.  The engine idled beautifully and the throttle response was great.  Now that I've sorted out my carb and throttle linkage issues I finally feel like the engine is running a nice rebuilt K181 should.
My updated to-do list:
Things I need to acquire for toolkit:
-a cheap made in taiwan 9/16 wrench
-assorted nuts and bolts(I have some in stock)
-foot operated tire pump
-spare idler pulley
Repairs:
-get tachometer back light working
Mods I'd like to do:
-sheet metal over open part of frame to protect gauges from underneath
-strengthen and serrate gas pedal
-a spare unlocked 8 speed trans that I can put in for general use
-blow tractor apart to paint it and weld/reinforce trans mount more at that time