So today i opened up the little 3 speed foote i have and gave it a good cleaning and modded it .
First thing when i cracked it open there was water on my work bench, not good ,. but when i opened it fully i did not find any rust inside as it was all covered in old green grease that looked o.e.m .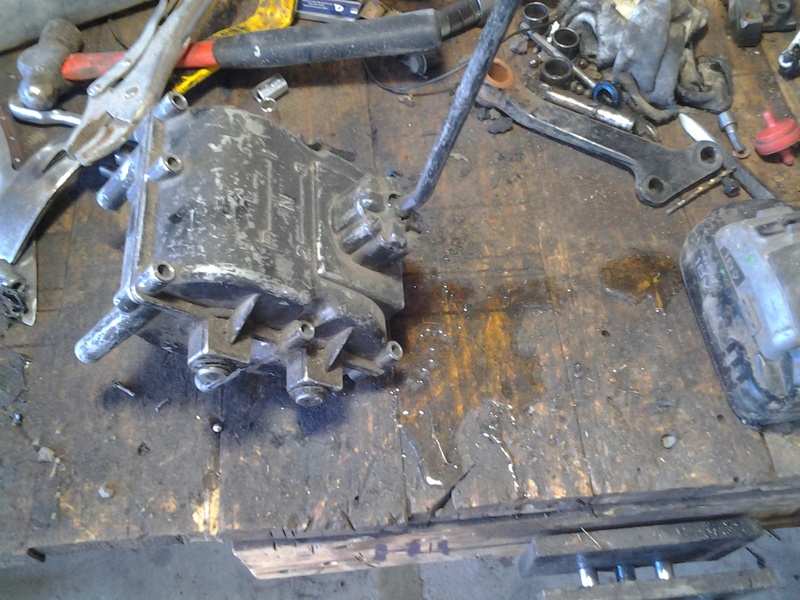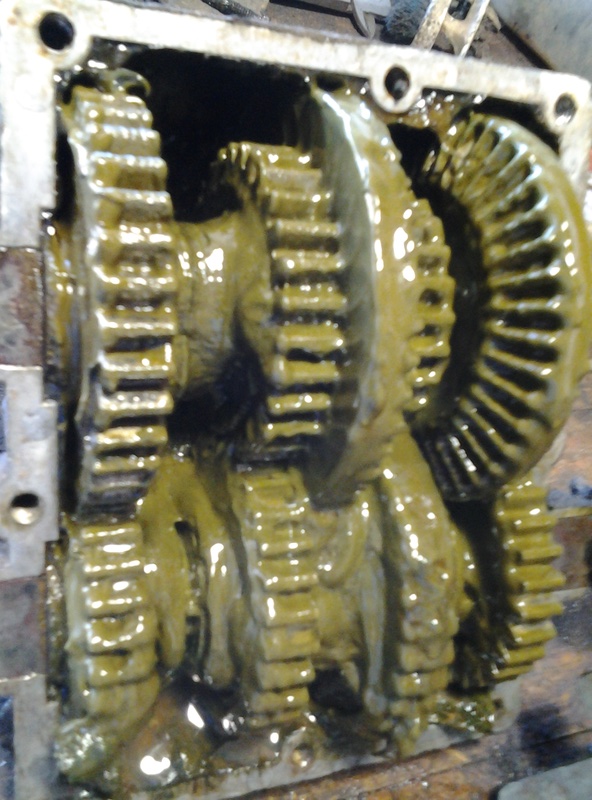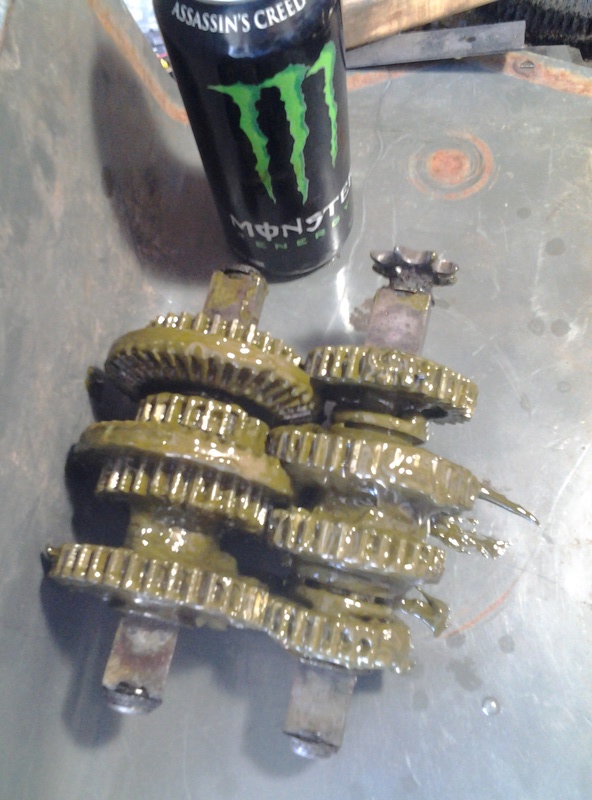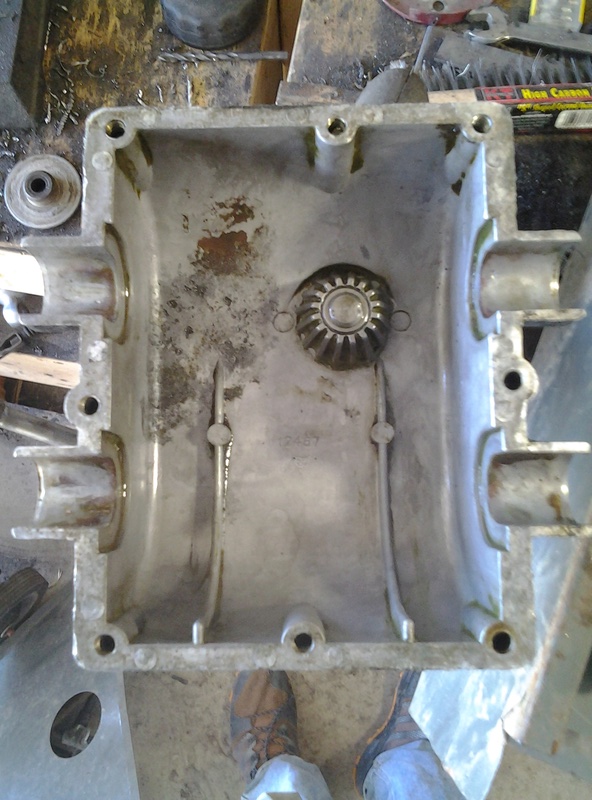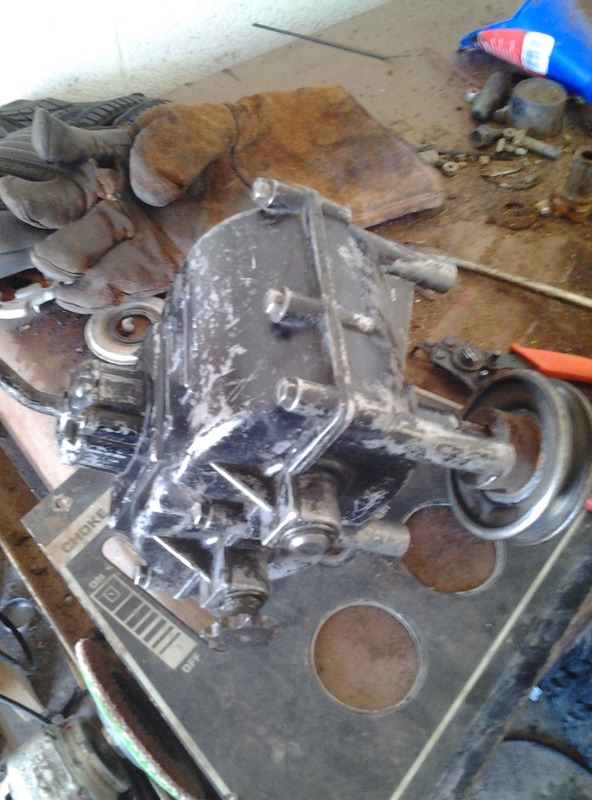 So i cleaned it up , looked over all the gears to see if any were worn or cracked and didn't find any issues . I took out the imput gear and shaft and replaced the standard bushing with imput bearings out of a mst 205 tranny along with the mst oil seal . Then i put 12 oz of high quality industrial application grease in it and sealed it back up.
So comparing it to a peerless 700 series gearbox here is what i do and don't like .
1: The dual bevel gears that replace a reverse chain and sprockets seems very well designed .
2: Gears are bigger and thicker with deeper teeth.
3: Oil/grease seals on every shaft opening .
4: Shifter style prevents shifting into reverse by not being a inline shifting style.
5: Has a case gasket .
Things i do not like:
1: Case seems weaker than a peerless.
2: Shifting keys look interesting and not as beefy as a 700's.
3: Bushing on the imput shaft( bearings do fit as a replacement option)
4: Steel bushings on the gear shafts are very thick but would prefer oilite bronze bushings instead.
The real test will be with how it handles torque compared to a 700 with larger horse power engines and different pulley ratios.
Comment on what you thing i missed or if you agree with what i think on the good and bad things with the foote gear boxes.