IT'S A-ARM TIME.
The upper and lower arms will be the same minus one little difference and I'll point it out later.
Went to local metal supplier and got some 1in x .095 tube, needed 10 ft but got 12 ft just to be safe.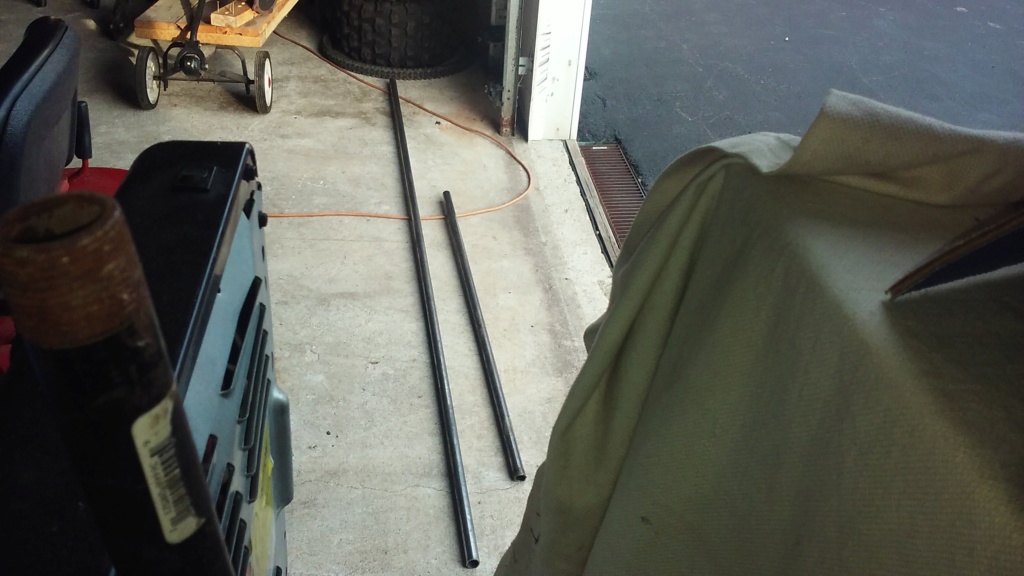 Here are the main tubes cut out to rough length. Each a arm will have 4 tubes in it (and each tube will be a different lenght)  so need 16 tubes total.
Got the tubing notcher out and im notching the end to fit the inner pivot point. Need a total of 6 notches per a arm at two different angles.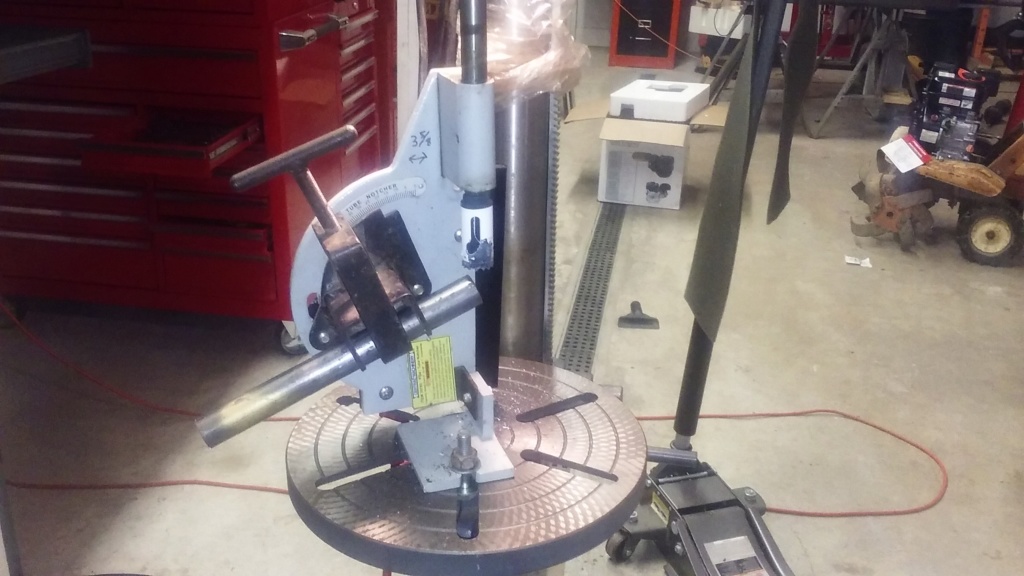 Here is one mocked up in my a arm welding jig that i made. All the pcs sitting around it will make the other 3 arms up.
Here is one of the tricky pc to make. Mainly getting the lenght right. (looking right to left) had to a double notch on a tube with 1in of space between each notch in the center of the tube. Then mark the center with a stright edge and cutoff wheel it apart into 2 pcs. The the pc i need is rolled into place how it should fit.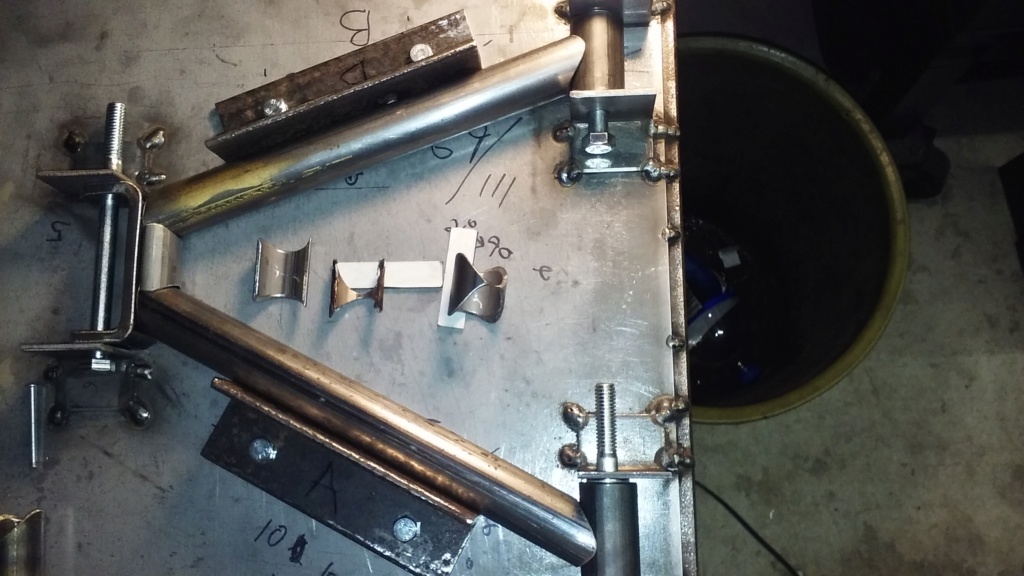 Now im real low on welding gas so i've been trying to find little welding jobs around the house to empty the bottle off on. I really dont want to run out half way through an a arm.