Well I have mostly decided which Way I will go....
Engine: I'm not such a big fan of Chinese stuff, and I love briggs Engines
I need a big engine that still clears the hood..
So I will buy a BRIGGS OPPOSED TWIN for it, cuz they clear the hood without any problems.
Trans: CVT will slip easily, but is very easy to drive. Peerless 700s are expensive, and I lose Reverse when I need to mod it. Foote 3 speed I can sell for 125$, I lose reverse too, and if it blews up, I have a hard time looking for a replacement.
I finally found a old 3 speed H shift Transaxle called PEERLESS 600 I will buy. it's as expensive as the money I get for the Foote, and much more reliable.  I think this will be a good solution. Cuz the 600s are Oil Filled, have Needle bearings, and 3 speeds are enough for a fast mower. And to quiet down the whining noise it will make running 30MPH I will STRAIGHT PIPE the Oppy with SIDEPIPES. Sounds good...
As U can see, Drifting Dynamark has gotten a workbench LOL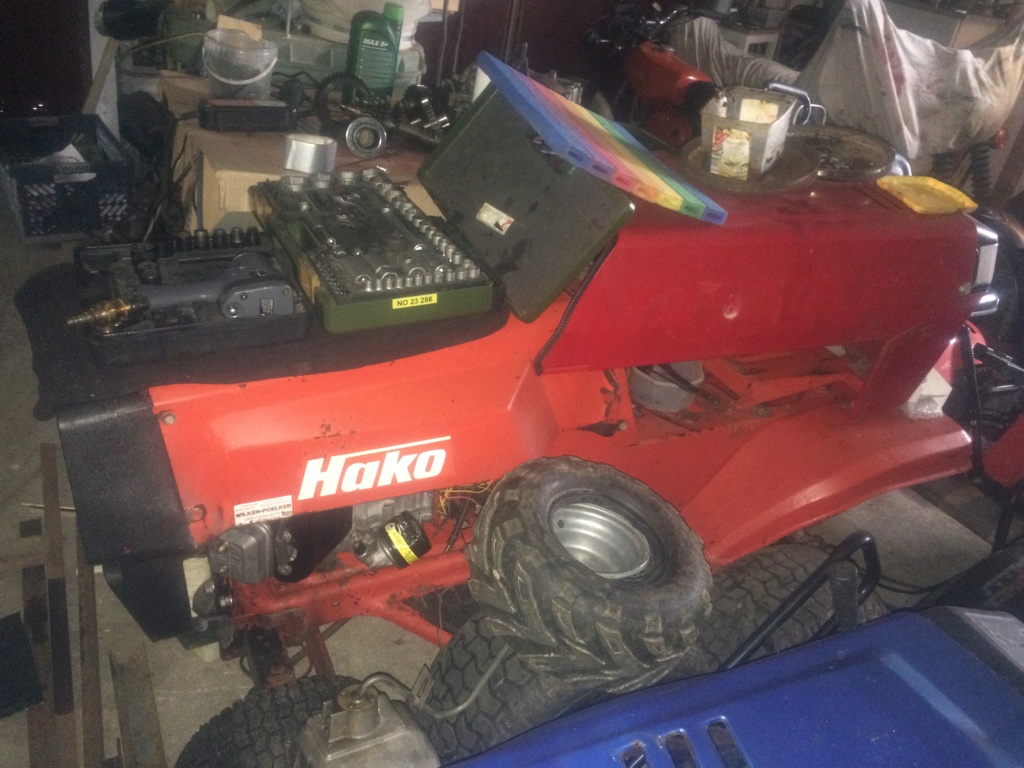 Parts of Mud Murray are sitting on it, my Wrenches and Sockets too,....  it just collects dust!