Needed something to haul dirt, rocks, brush, etc. So picked up an old trailer kit (like harbor freight stuff) fo lr just under a hundy and: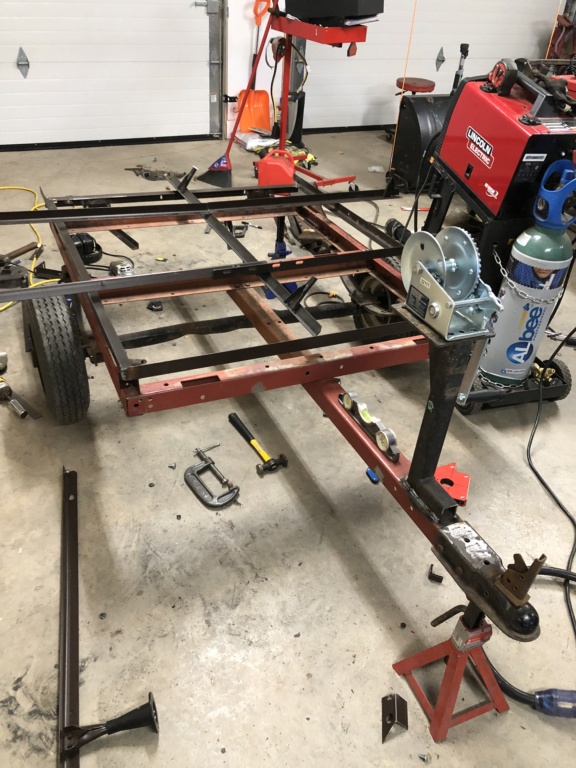 Works good, does the job!
The rest of it has since been painted black. The outside wall panels are going to be painted "Fire Red" to match the MUT, but the frame bits will stay black.
The axle and springs are coming out this summer and a set of rear lawn tractor turf tores are going on a solid axle. No need for springs on something I'm going to load dirt and rocks in to and haul around my yard.
Plan for the removed axle is to cut the axles ends off (its just stubs in a c channel anyways) and use them to convert the MUT front axle to bearing hubs. I'll probably end up using the trailer wheels and tires for a while until I can figure out what I want ip there permanently. Likely go with a set of 3 or 4 rib AG tires for turning grip.