Well, to make a little space and to keep the pressure of building it off of me (and to see it again

), I decided to piece 'er back together! It won't drive since it has no clutch and a cut front axle, but at least I can hear her run again! I did do some things I've been wanting to do since it was apart... Cut the unnecessary lip off the engine plate, and I opened up the space under the engine where the pulley goes a little more. Also cleaned up the wiring by deleting the safeties. Anyway, I expect to hear her run tonight!
Starting to look like something...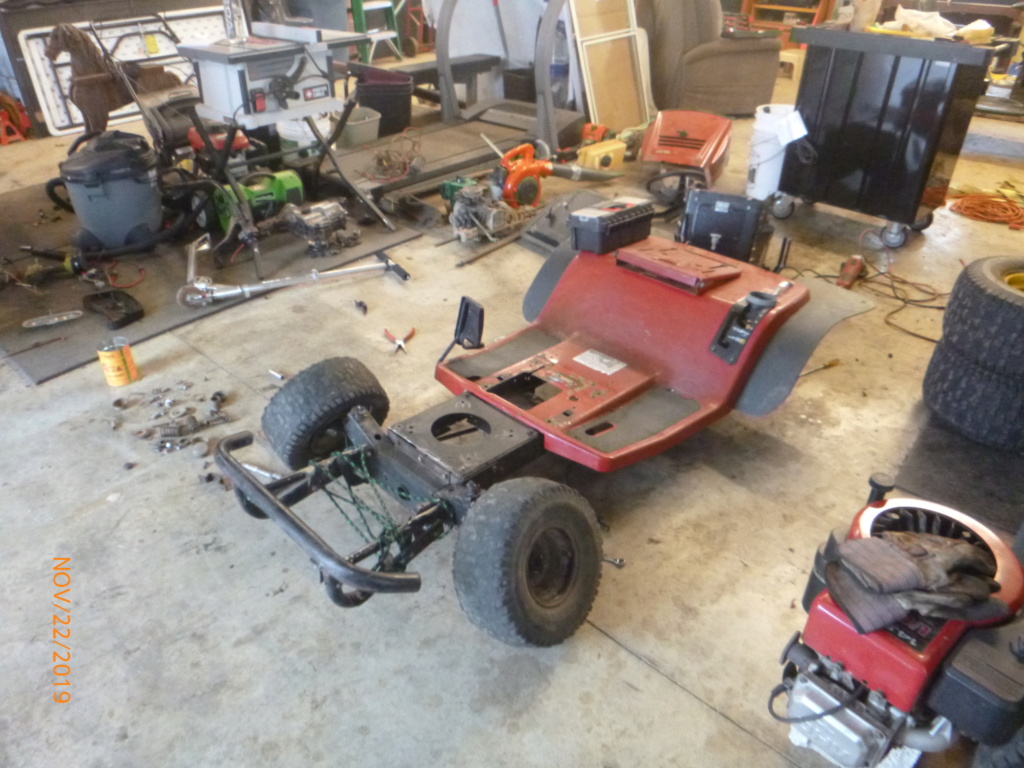 Starting to look like my baby again! LOL.
Nope, this is not the new stance.  
I'm going to revive this build as specifically a RALLY build. Not an offroad/rally build, a full on go fast through the woods and creeks like Grind Hard Plumbing Co rally build. I will be lowering the original stance a little bit... Don't wanna roll going around a corner really fast. I'd like a top speed of about 40MPH so I can give my cousins a run for their money on their ATV's. May do a different suspension setup on this one. The Mountain Murray will have this setup, but I doubt this one will.