Hello fellas. So I kinda got the idea to teardown one of these 10hp air-cooled diesels a lot of people are running, and document it in a thread here. Just thought that it'd be handy for some folks to see just what makes these things tick and all, since I don't know if there's much online covering the internal workings.
Well anyways, here it is: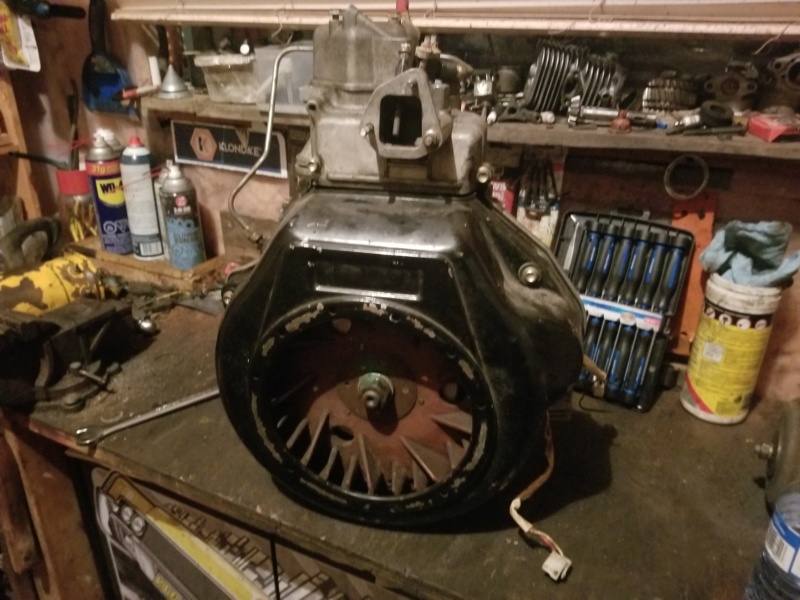 Nothing fancy, just a 10hp genset engine. I was told it had a cracked piston, which was no doubt caused by a nut entering the combustion chamber at some point, as told by the heavy witness marks on both the cylinder head and piston: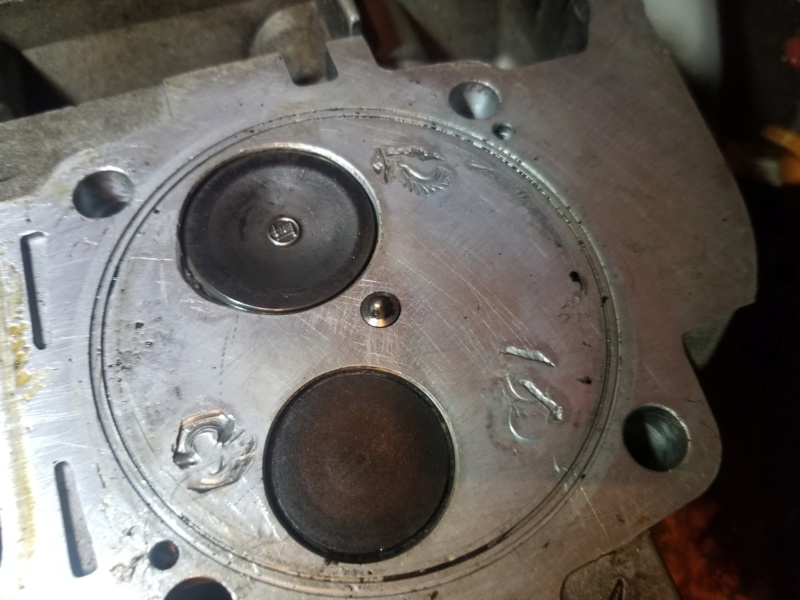 Yep, that's not good! A couple hairline cracks visible, you can also see the swirl crater and the recesses for the valves.
First thing I wanted to do was pull the side cover, which is no joke because they have 16 bolts holding the thing on: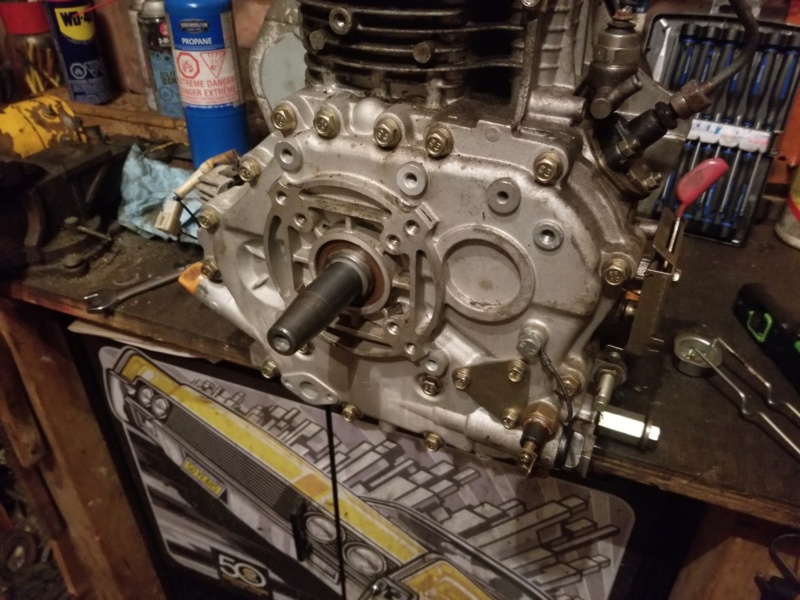 So I went to drain the oil and when I popped the plug nothing came out. But if I pulled the dipstick black diesel oil came gushing out. Well I got most of the oil out, yanked the side cover and found out just maybe why it wasn't draining: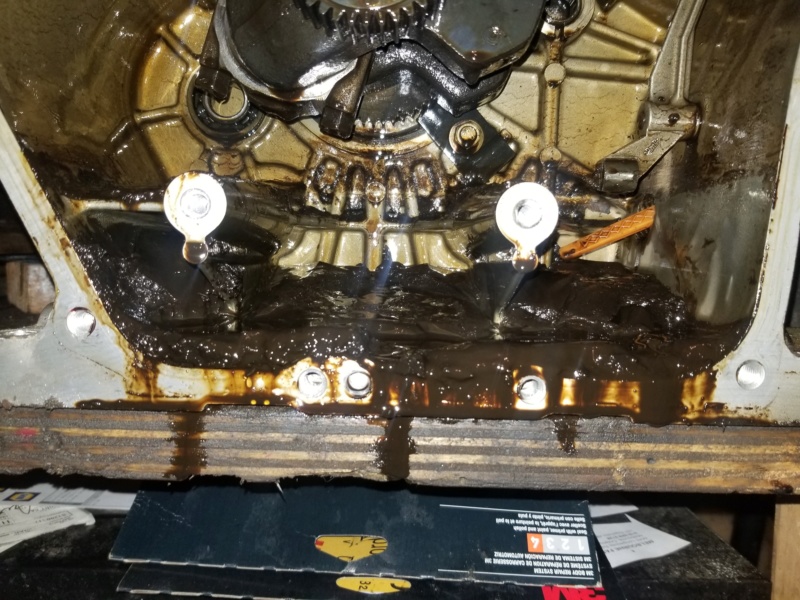 Oh yeah, LOL. That's good stuff right there! Sludge in the bottom that like had a gelatinous form and the oil was just sitting on top. Yuck, haha.
Well got that cleaned out to some degree, still needs some but it's better than before, haha.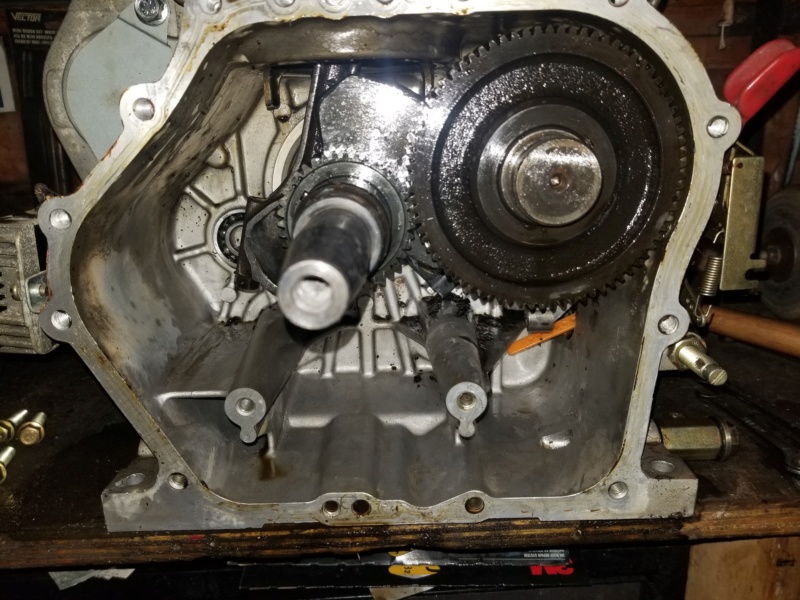 It has a single counter-balancer driven by a gear on the flywheel side of the crank: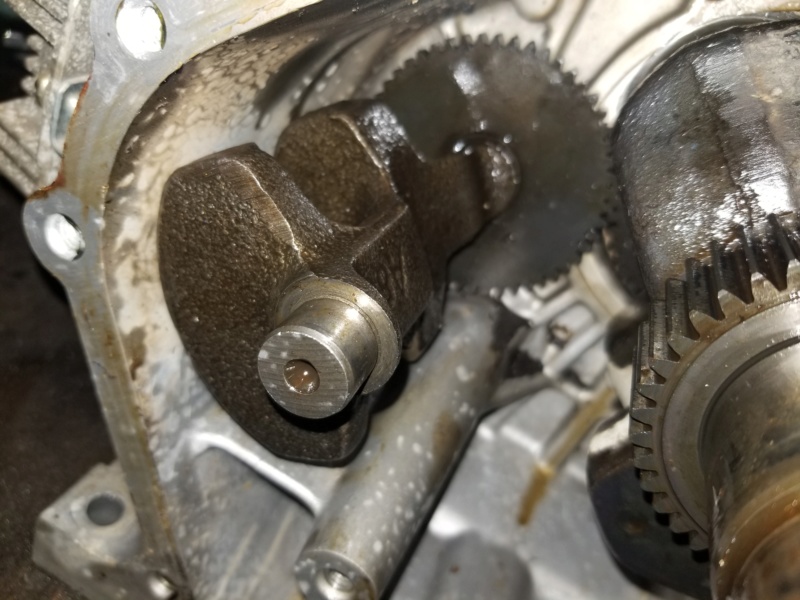 Timing marks on both gears to time the counter-balancer: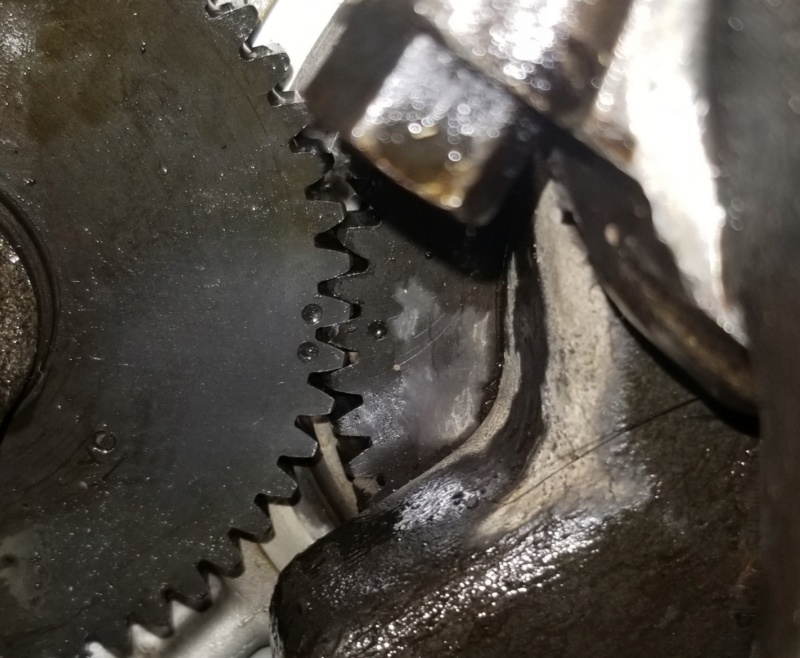 After that I pulled the rod and piston. The rod is cast iron with bearing inserts: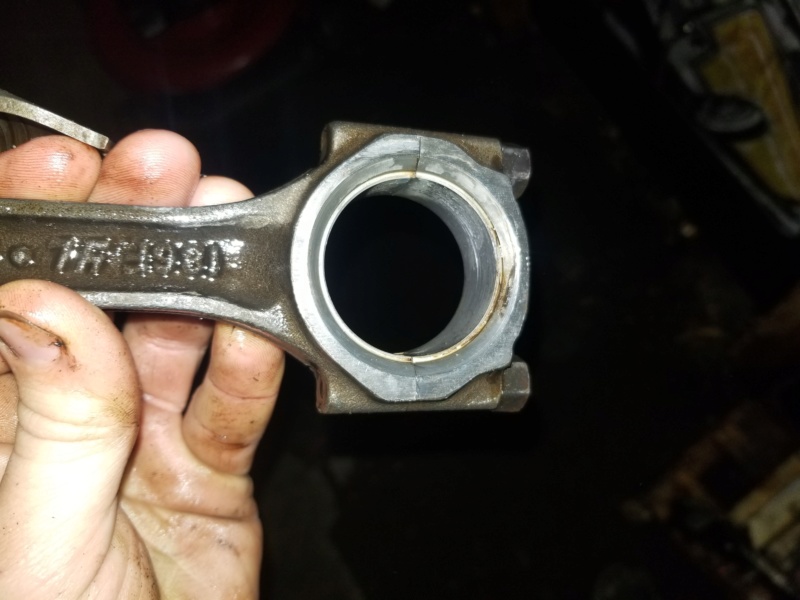 Then I saw the full extent of the damage to the piston:
Wow, hahaha. She's definitely had 'er last. It's gonna make a dang good wall hanger though!!
But anyway, that's all I got to for tonight. Next I'll probably go into the cam, valve train, injector pump, etc. Just figured I'd put as much info in here as possible.
More to come!