This is my carb.
In the pic you see three scews.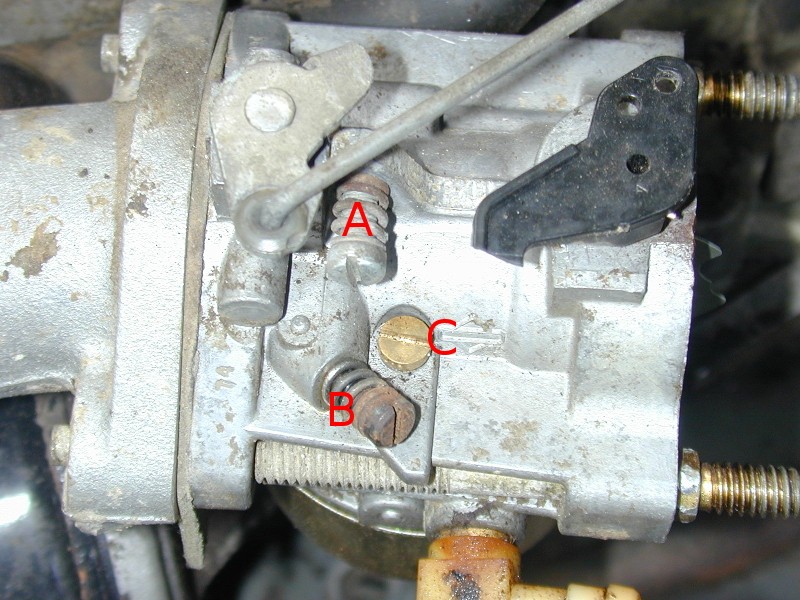 A is the idle adjust screw.
B is the mixture screw.
What is C ???
It seems like a jet, made of brass, and of generally the same proportions as a jet.
But of course, no hole in the center.
The engine was surging, once it got warmed up.
And it was pretty much puking gas past the choke at times.
You have to close the choke completely to get it started and keep it that way, until it gets completely warmed up.
Adjusting the idle mixture screw outward seems to have taken care of the surging.
I have to let it cool completely to see if that had any affect on choke at start. Or on warmup time.
But I'd like to know what that third screw is.
Also, adjusting the mix screw outward took care of a problem, but what did that do, lean out, or enrich the mixture?
Puking gas past the choke made it seem rich. But having to have the choke closed so much made it seem lean.