I get a lot of questions about my winch setup, and id rather give them a link to a well written write-up then puke info in a long-un pictured comment..... soooooo here we are  
Things you will need:
Welder
Grinder
Pulley for engine
Two idlers
Belt
Right angle gear box (RAGB) (mine was from a rear engine riding mower)
Flat stock steal, and/or angle iron
Tubing
Rod ends, like a mower drag link and rods
Pillow block bushings or bearings
jackshaft, suggested 3/4" or bigger, can be keyed (ex. kart axle)
Sprocket for RAGB and jackshaft
Washers for spool drum
Few bolts to weld to plates ect.
NOW, first and foremost, you need a mower that you can run a belt to the gearbox, witch will be in front of the axle.
This meaning that you need space in-between the top of your axle and your frame for the belt to pass through, i have leaf springs so it wasn't a problem.
I started with how the belt was going to route, so i mounted the gearbox on some 3/16" plate, you can use thicker material if necessary.
Now, we can run the belt from the RAGB to engine, but making sure it is level/perpendicular with the frame.
I used a 4.5" craftsman deck pulley, hole sawed the middle to fit over the pulley shaft seen in the back round. i found where the belt intersected the shaft and mounted the pulley there.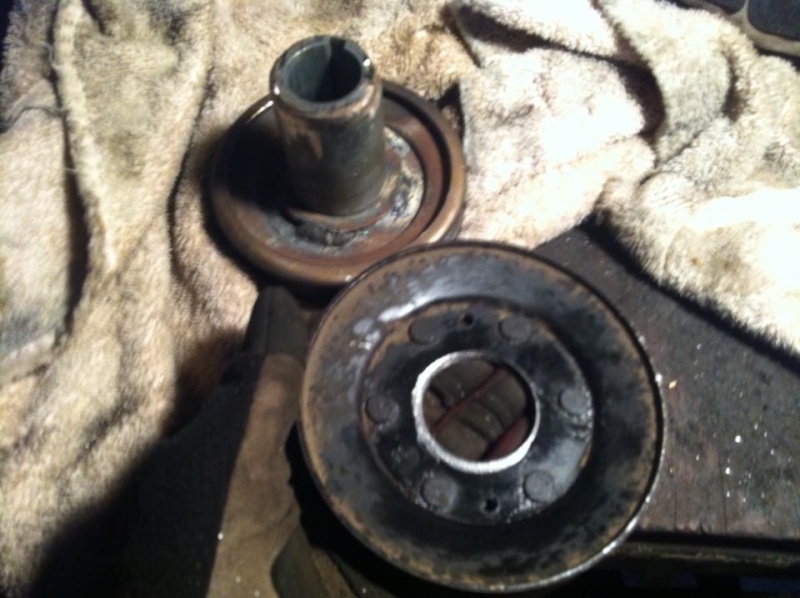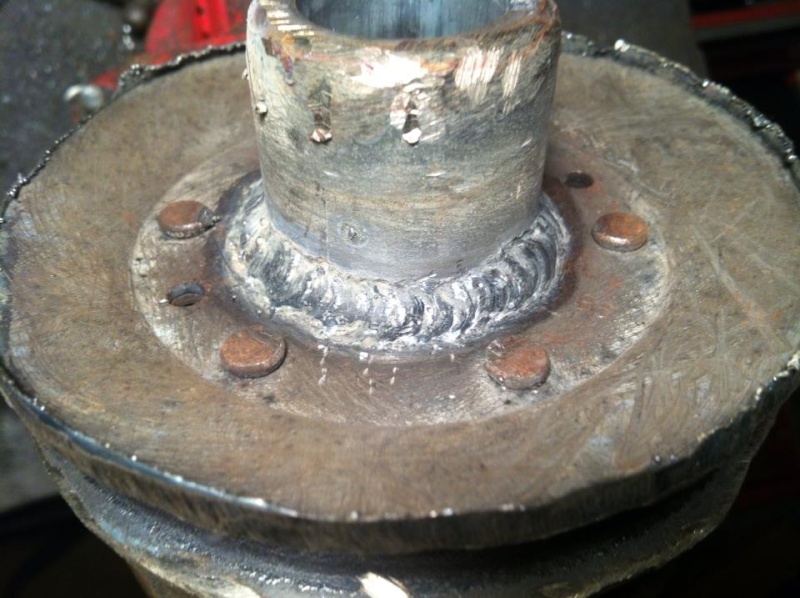 Routed temporary belt to show its level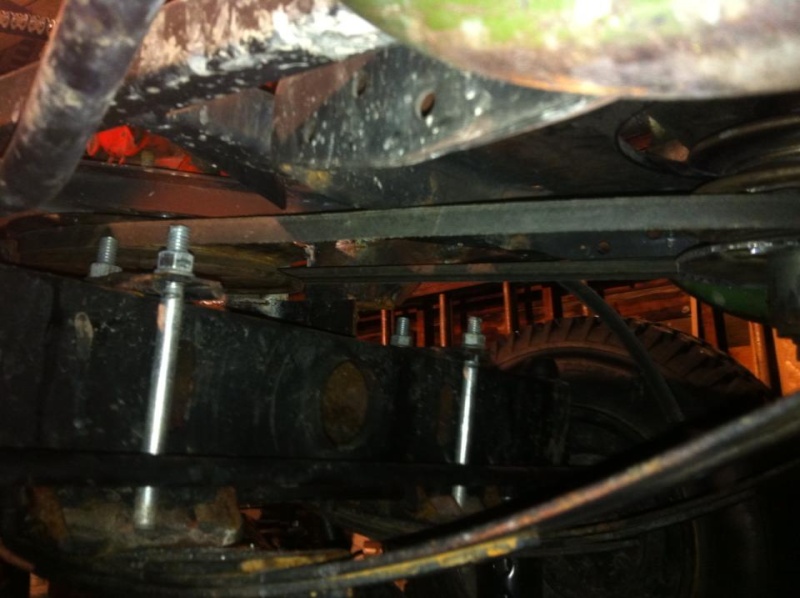 Onto the clutch, i used two bolts, flat stock, a flat idler, and a v belt idler. One bolt holds the flat idler, and the longer one holds the v belt idler, but the clutch also pivots off the bolt.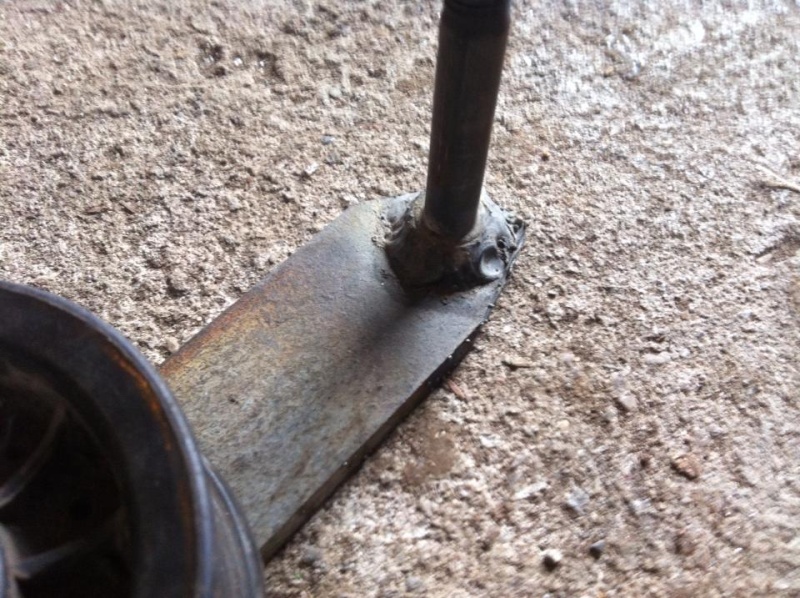 Disengaged, and engaged with the new belt.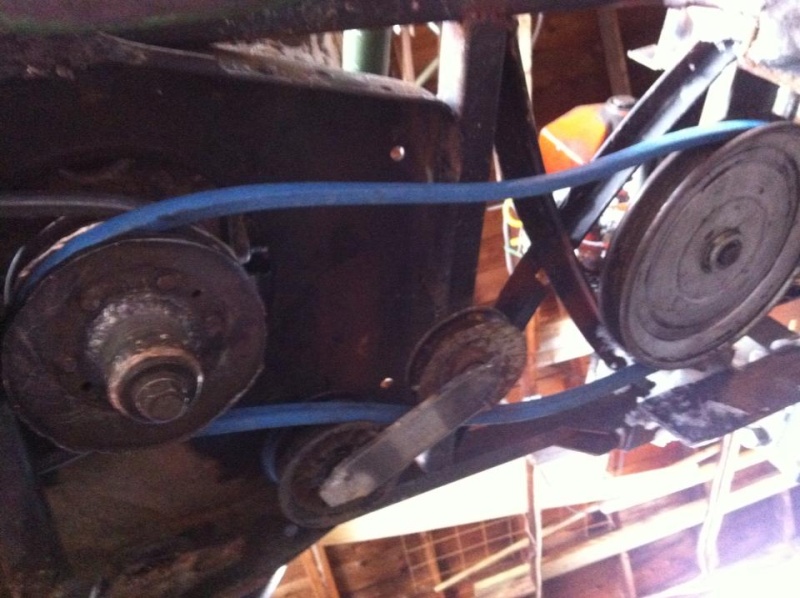 Running the linkage for the clutch. linkage runs from the clutch to a pivot point, then to the actuating arm on the side.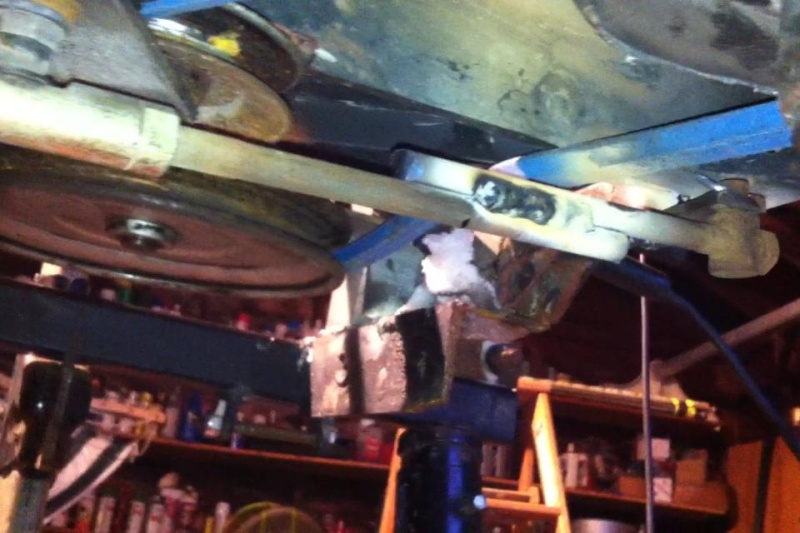 Clutch arm is made to be pushed forward to engage belt when pushed forward, and locked.
Locked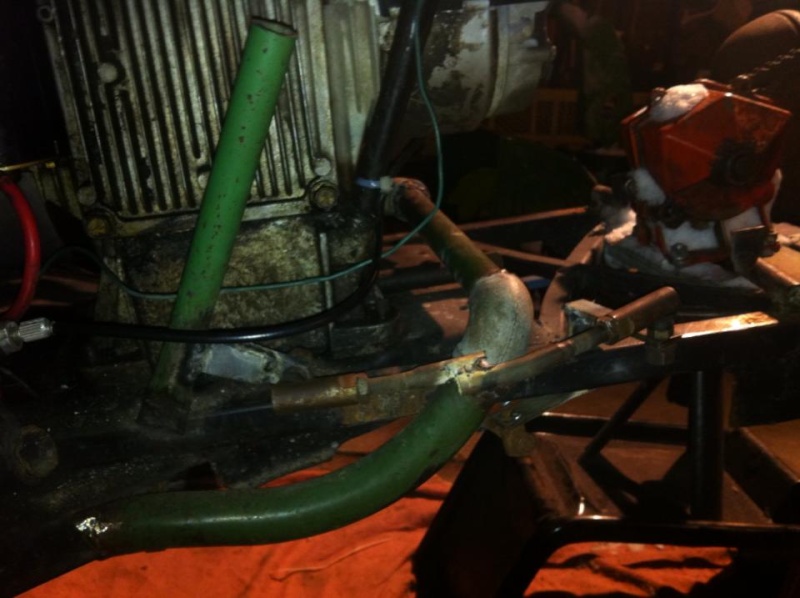 Released
Next is the spool drum/jackshaft. I made supports from angle iron, and got #40 chain to route on the sprockets.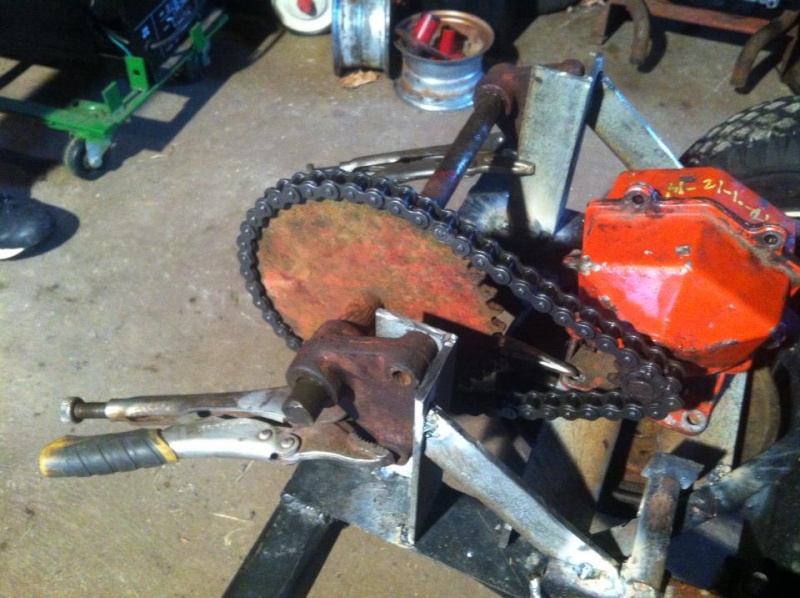 I welded washers to the inside of the bearings so the shaft wouldnt walk around, making sure i centered the sprocket with the RAGB's sprocket for chain routing. Then i welded washers to washers, to make a extra tall sidewalls for the spool drum to hold the line, cheap and effective!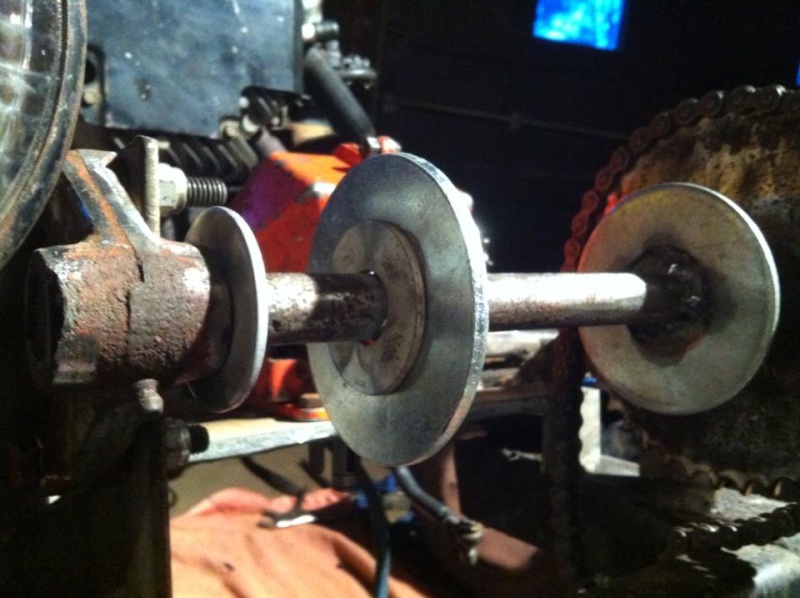 Added some belt keepers.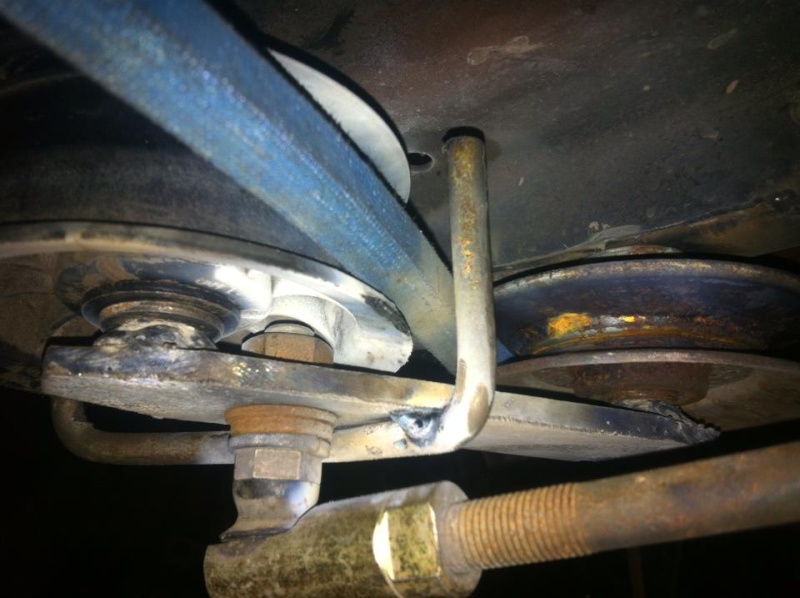 Re assembled with grade 8 and nylon nuts and re painted it. Made a fairlead and tested it out!
*******************
INFO/MATERIAL USED:
Foote model 35 FNR RAGB
8T sprocket on RAGB
40T on jackshaft/spool drum
4.5" pulley on engine
7.5" pulley on RAGB
#40 chain and master link
2.5:1 RAGB ratio
Kevlar belt