It had a worse name when i started building it lol but anyways here she is in most of her glory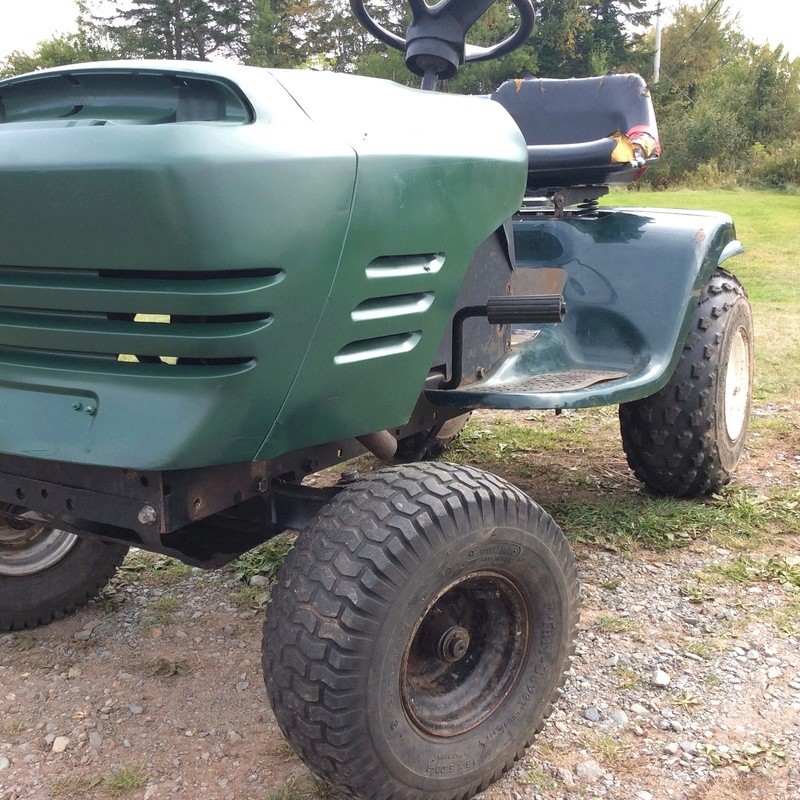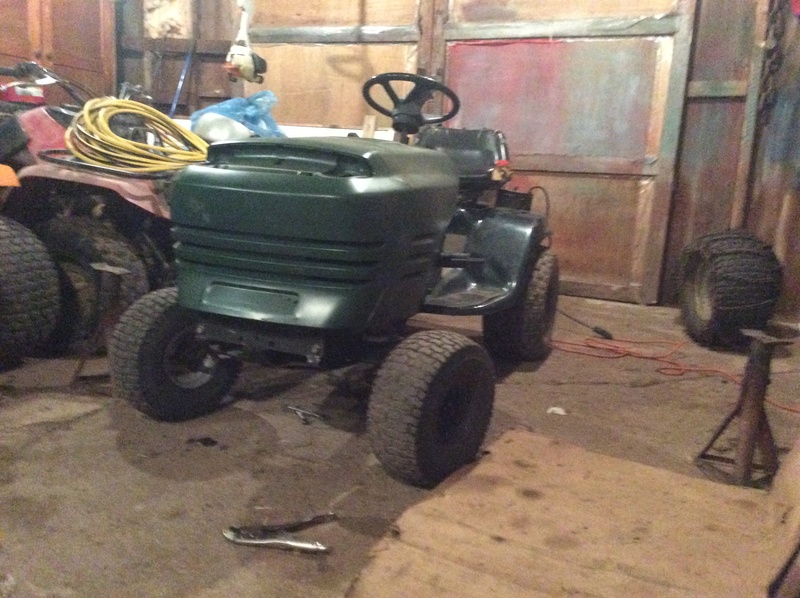 Specs as of 12/20/16
Craftsman LT chassis (year unknown)
2002 Craftsman LT body panels
1988 16 hp Briggs and Stratton opposed twin
Pulley ratio as of current is 7 on engine 5 on trans
Trans is a foote 5 speed (i have a 930 to put in its just doesnt want to shift)
Runs over 20 mph (has not been speed recorded just a estimate)
Quick release steering wheel
Quick little bring ya up to speed thing
So the build started as a three week cram to Build a mower for racing and long story short the carb screwed me over.
I got the frame as a frame and transaxle. Completely stripped except for those two parts lol. So i had a 14 horse twin laying around and some craftsman body panels and the gears started turning. Got it running in about 7 days and got it to drive in 14. But the carb wouldnt work right on the 14 horse and it KILLED three starters. So i swapped a 16 horse twin i had just bought. Not suspecting the carb as the culprit of my running issue with the 14 horse i used that carb and again it wouldnt run right. So i never finished it in time for the race. But two days after that i had it running and really ripping with a different carb on it and i sort of hit a pumpkin stand... whoops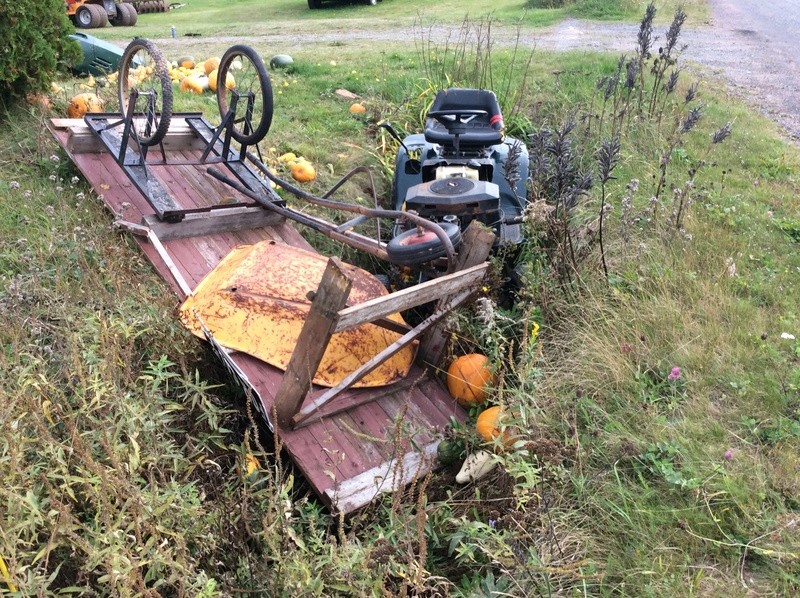 So then of course i had to put brakes on (brakes were an afterthought) and brain goof never thought of entering it in the build off (i shouldve) and heres a video of it driving.
Gonna update this when i find a battery big enough to start it lol