Well here is a long story. This is the story of my ATLTF build off tractor that got built,but I forgot to actually enter it. So it all started with a frame,the frame was a homemade frame that was made to represent a
wheel
horse frame. The frame was lengthen and widened to make it fit a kohler command v twin. When the tractor first got built with the 25s on the rear,it was put together in a day and a half. I ran it for a while like that,and it was an awesome mud tractor then,almost unstoppable,i said ALMOST. But that is not what I wanted,i wanted a tractor that would be unstoppable,for the most part. That is what it is now. I have not got it stuck with the new set up. It has been to 5 mud bogs. Here is some details on it.
29.5x10-12 Interco Snipers rear
25x8-12 Kenda Executioner front
22 HP Kohler command
4 speed
wheel
Horse Transmission
4'' double belt pulley front and rear
2 85" belts,with two belts there is no slippage
2 clutch springs
Lifted 4" in the rear
cub cadet fenders cut and chopped to fit
pan seat
stacks with rain caps
ungoverned hand throttle
there is so much more and a lot of hard work in this tractor.
This winter it will be getting direct steering,locked transmission and some motor work done.
I will post pics of the build progress below
d
Just getting started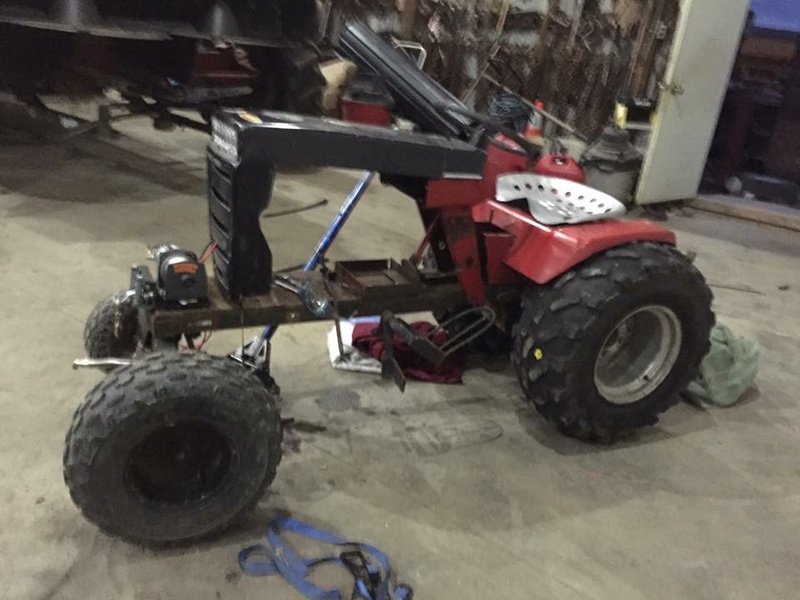 Maybe??????
got a 22 HP kohler
Got it done for the first time.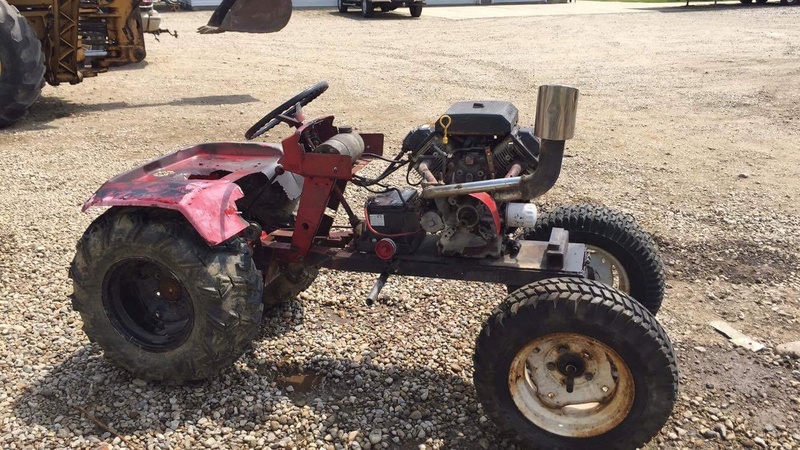 Time to go bigger.
And even bigger with 29.5 snipers!!!!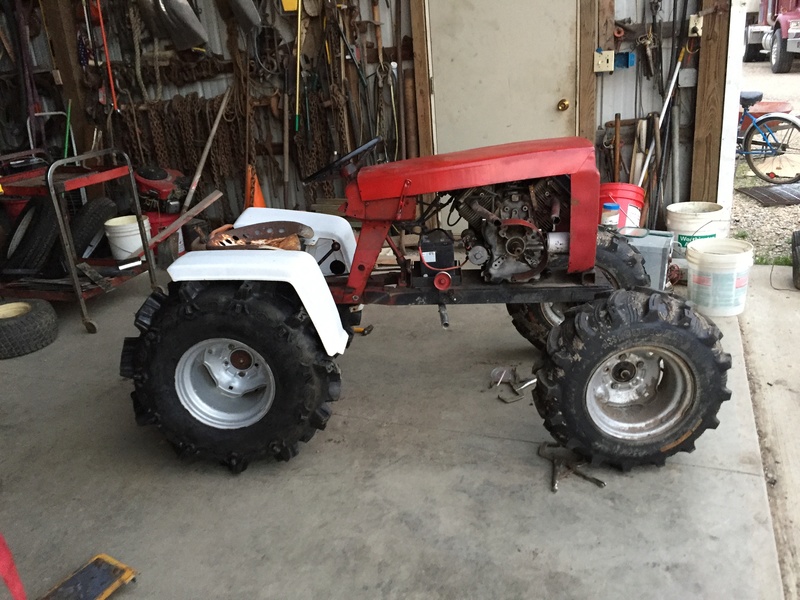 And it is BIG!!! just think the fronts are 25s.
It is done!!!! Time to test it.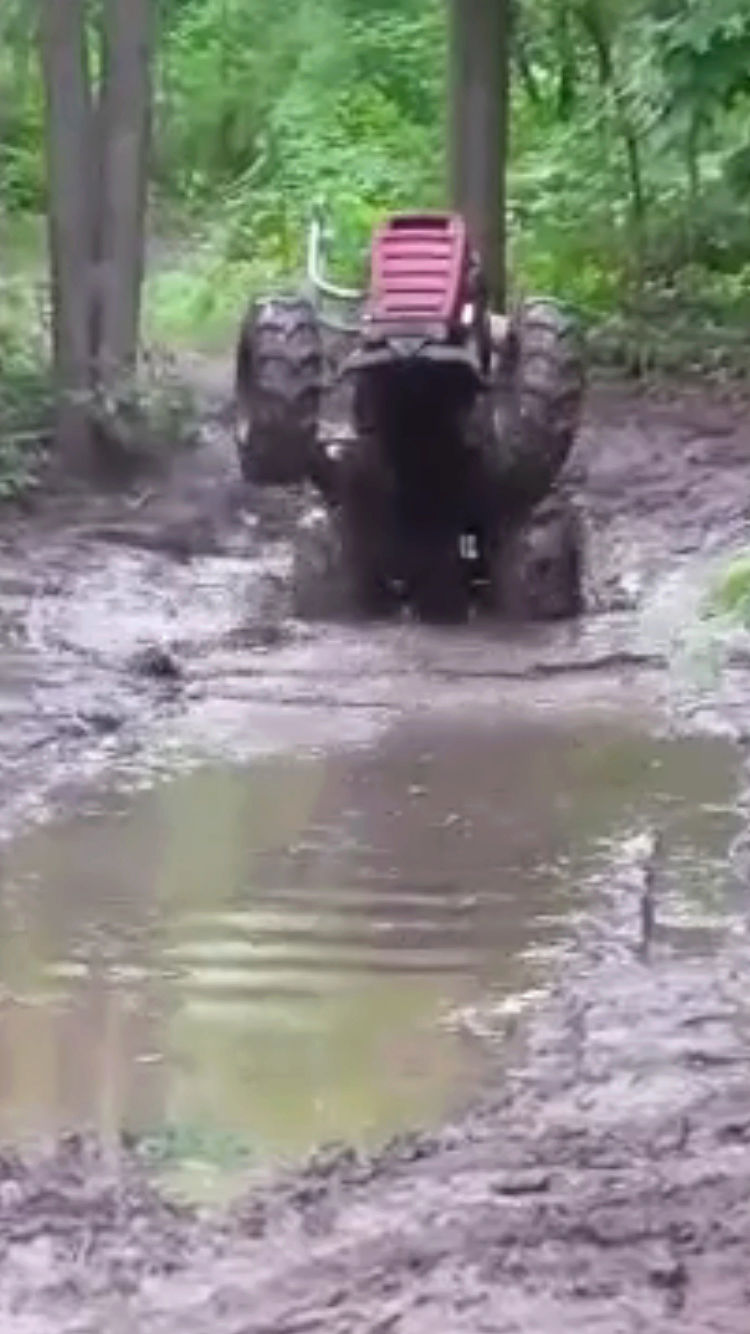 Yup. The tires hook.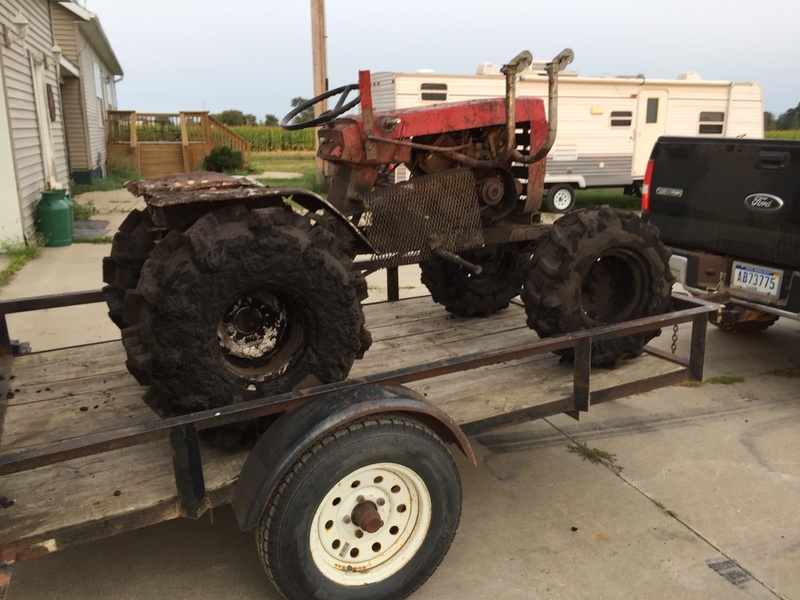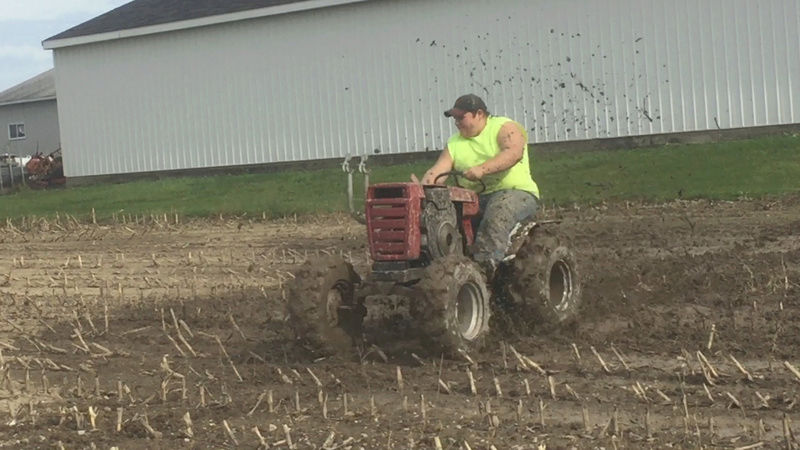 She was Running good,WAS.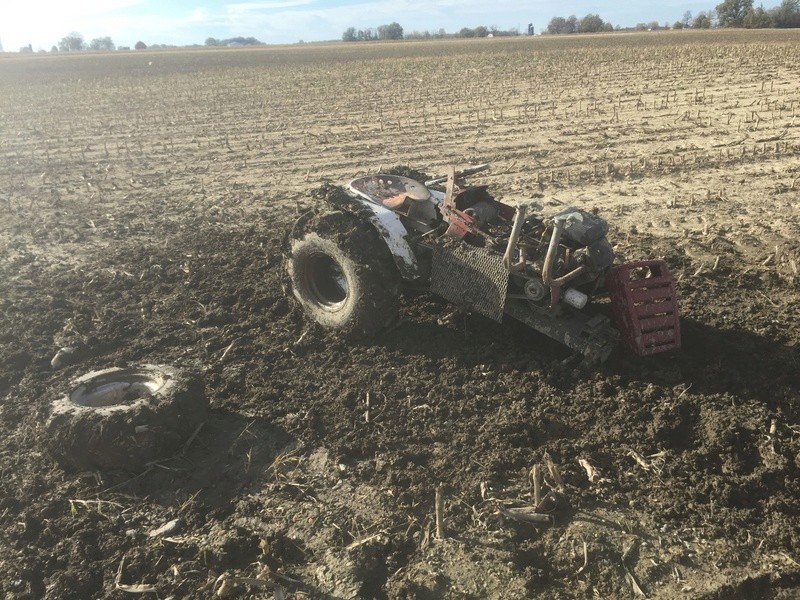 Then the front spindles decided to be done.
New front axle and spindles,and reworked the steering.
Old front axle was wore out pretty bad.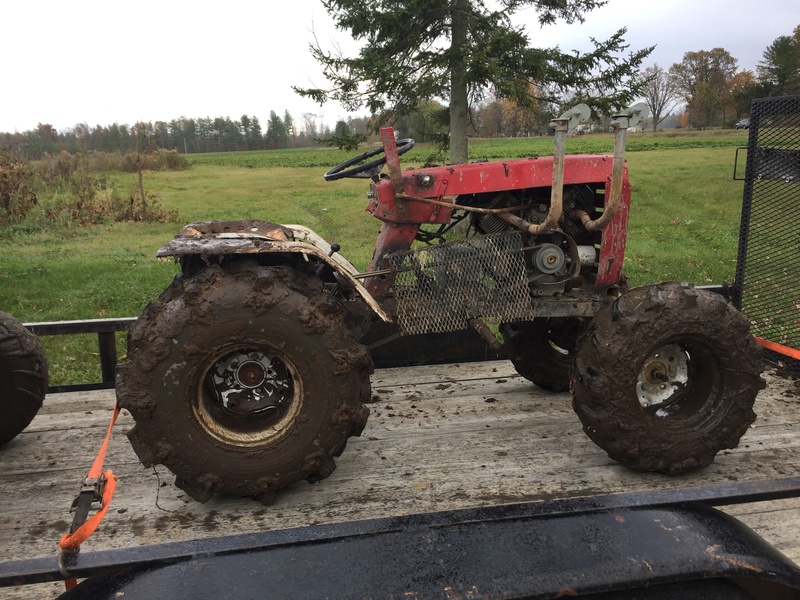 New front axle done and tested it out,was only tractor out of about 15 that did not get stuck.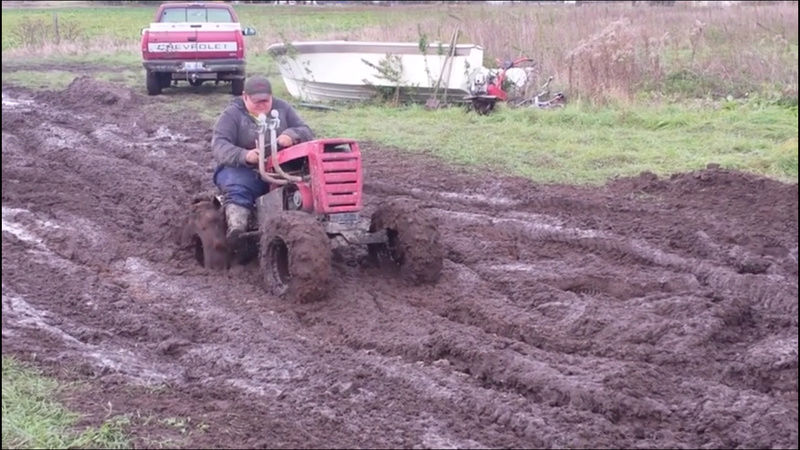 Is it stuck? NOPE!!!! She made it,check out the video on M&G Motorsports on facebook and give us a like!