Picked up this old hack today for 40 bucks: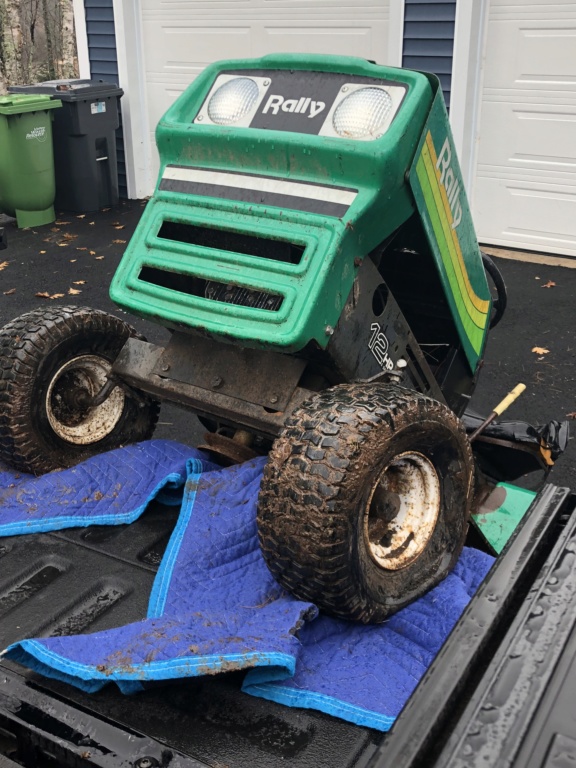 I started taking it out of the truck and the rain picked up so thats why it is where it is.
Not much to speak of, its just a crappy run of the mill lawn mower without deck. Been sitting so long even the steering kingpins are seized up. Heres the data tag if anyone is interested: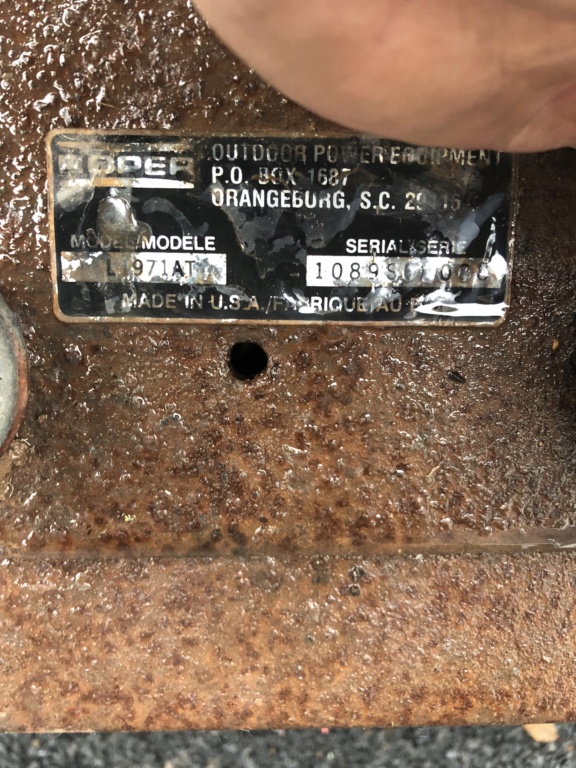 Theres a window in the side of the block, but thats no good to me anyways.
6 speed transaxle, but its TINY TINY TINY! And its also locked up. It shifts, but wheels are solid. Its a foote 3864 so its pretty weak. No use to me anyways.
Tires are all flat and split, but those are also no good to me in a buggy build. I may see if I can salvage the rear wheels for the yard cart.
But it has the nose and hood I'm looking for. All steel, easily split and widened. Its also the look" I wanted as well. Something to make guys on the trail go "what the hell is that?"
So I've decided to make a side by side tube buggy and hang the tractor sheet metal on it. Hood and nose of course, but I'll have to split it down the middle and widen it.
I'm kind of digging the colors and decals, I may keep them.
Keep the rear fenders and probably the floorboards, although the floorboards will be more like side steps than floors. You will sit IN the buggy, not ON TOP of it like a lawn tractor.  
I'm kind of thinking of saving the dash and steering wheel and incorporating that into the buggy somehow as well.
The sides of the "chassis" will also be reused, but just for covers on the sides of the tube chassis.
The idea is to use as much of the tractor as possible in the buggy, while still trying to keep the "flavor" of the tractor, maybe even so far as the "Rally" theme.
Havent decided if 4x4 or 2x4 yet. Trails here are mostly woods and wet, muddy and root filled. Theres no real wide open areas to let a long travel 2wd buggy strut its stuff.
2wd sure would be easier to build though. Then theres always the issue of a reverse gear. The VF750F powerplant only has fwd gears and a neutral, reverse is an issue. I had thought of maybe using a transaxle to send power front and rear to a couple differentials, which would also give me a reverse gear. But I doubt any transaxle out there would stand up to the rpm and power of the VF engine.
Hmmmm, more thinking needed....