Okay, so, the Mountain
Murray
, is,  
COMPLETE!!!
Finally, I can enjoy driving it! But let's start from the beginning... December 2nd 2018, we come home from church and decide to ask these guys if they'd sell us a couple parts from his 2 Murrays sitting in his yard. "Nope", he says, "You can have 'em both". Well, right before we pick them up, we blew up the Hummer's engine, so we borrow a friends truck for a day and pick up mowers we had acquired all day. This one sat around 'til about mid January when I got it running and driving. Tore it down to frame the 1st of February with intentions of a "mild" off road build to have complete by April to sell. That all changed on the 20th when I entered it in the Build Off. Long story short, I didn't get much accomplished until June and from then on. Anyway, after a whole lot of pressure with this build, some misunderstandings, a lot of frustration, and sucking my wallet dry several times, we're finally here!
So, just to get an idea of how far she's come...
Before...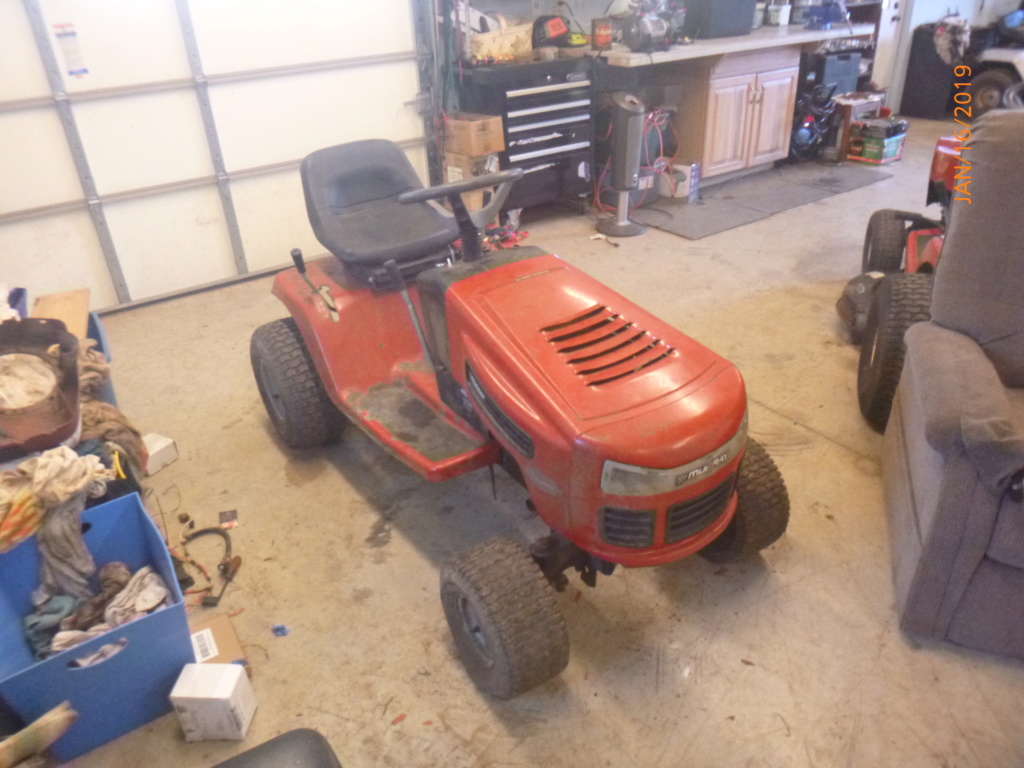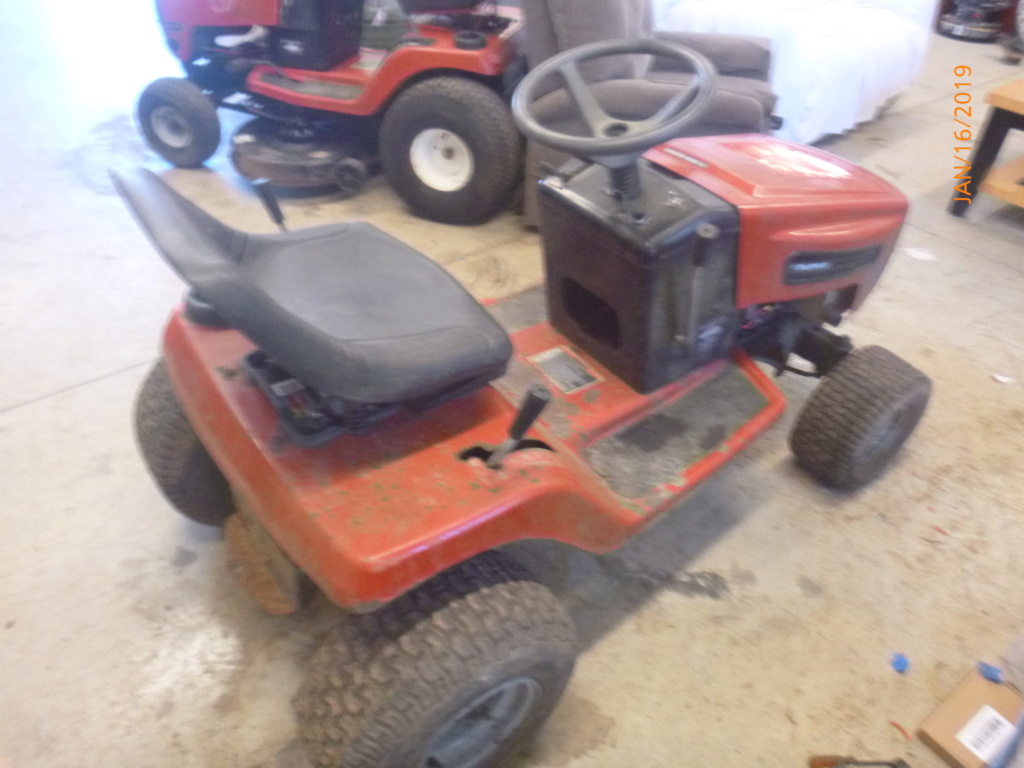 After...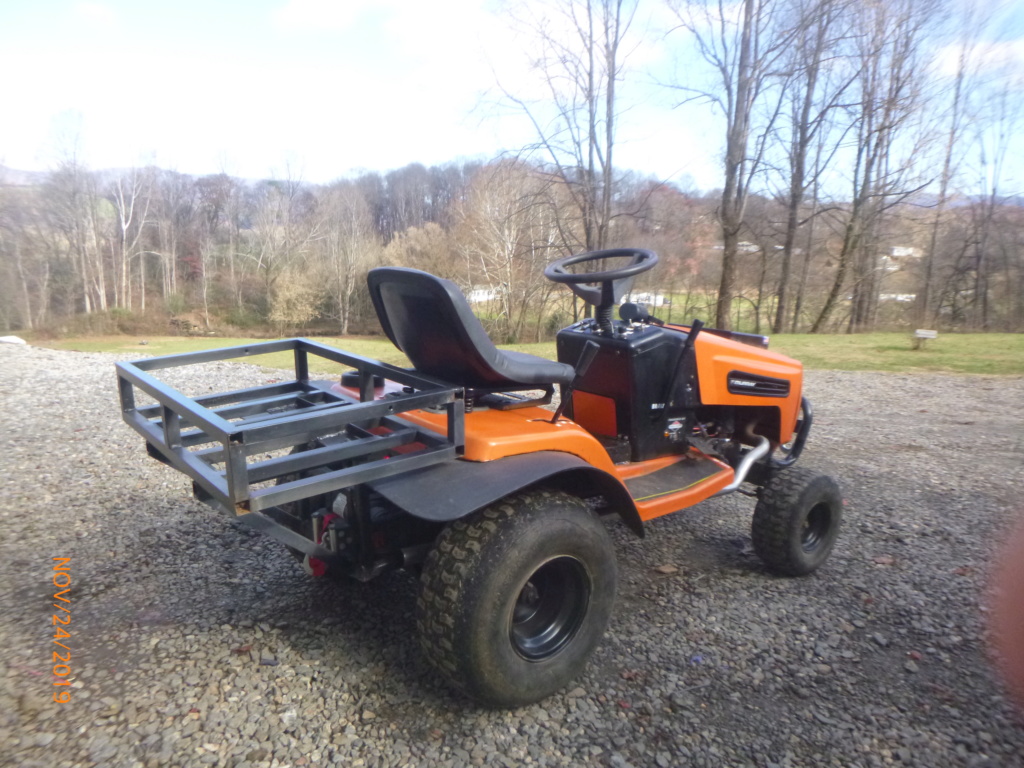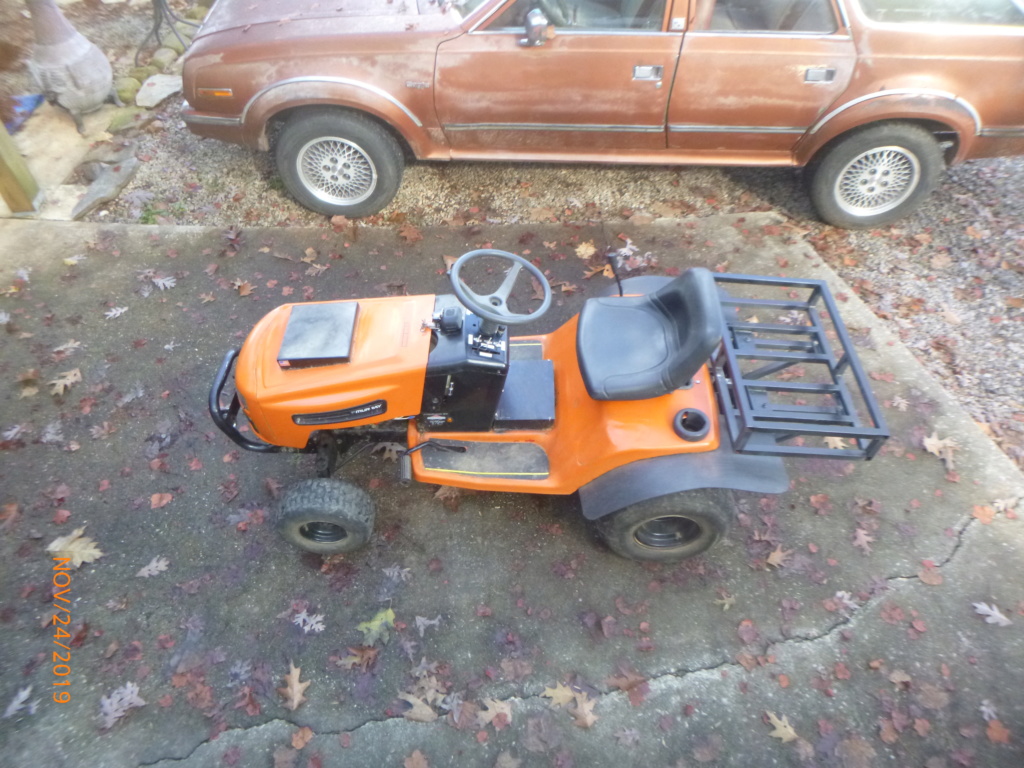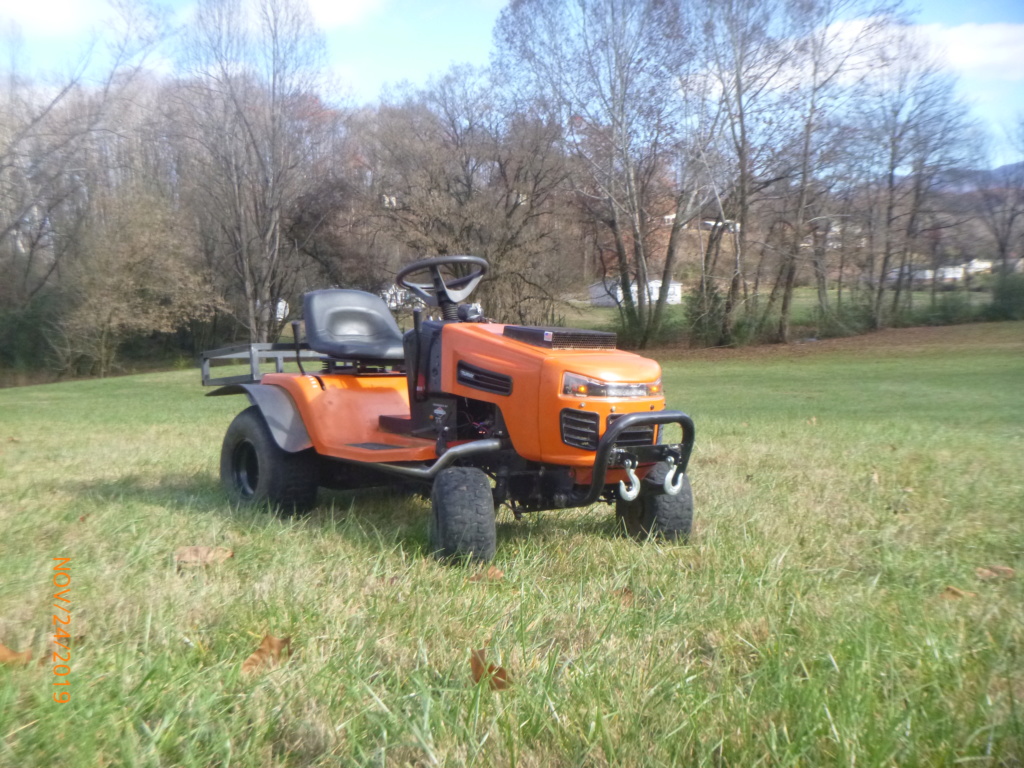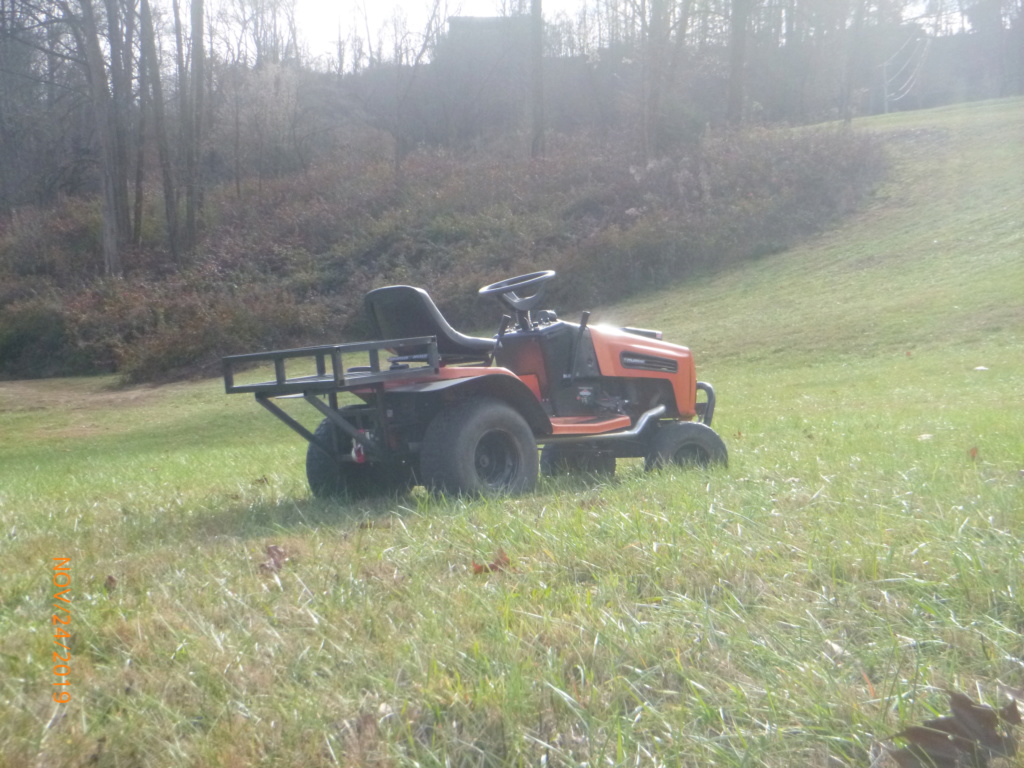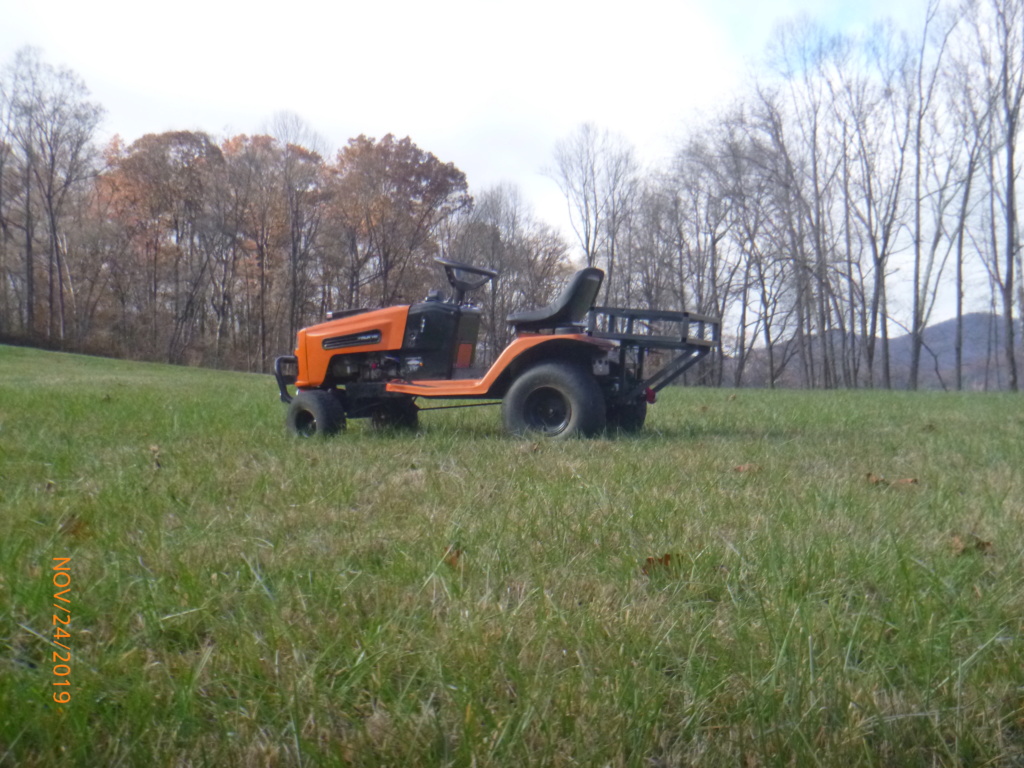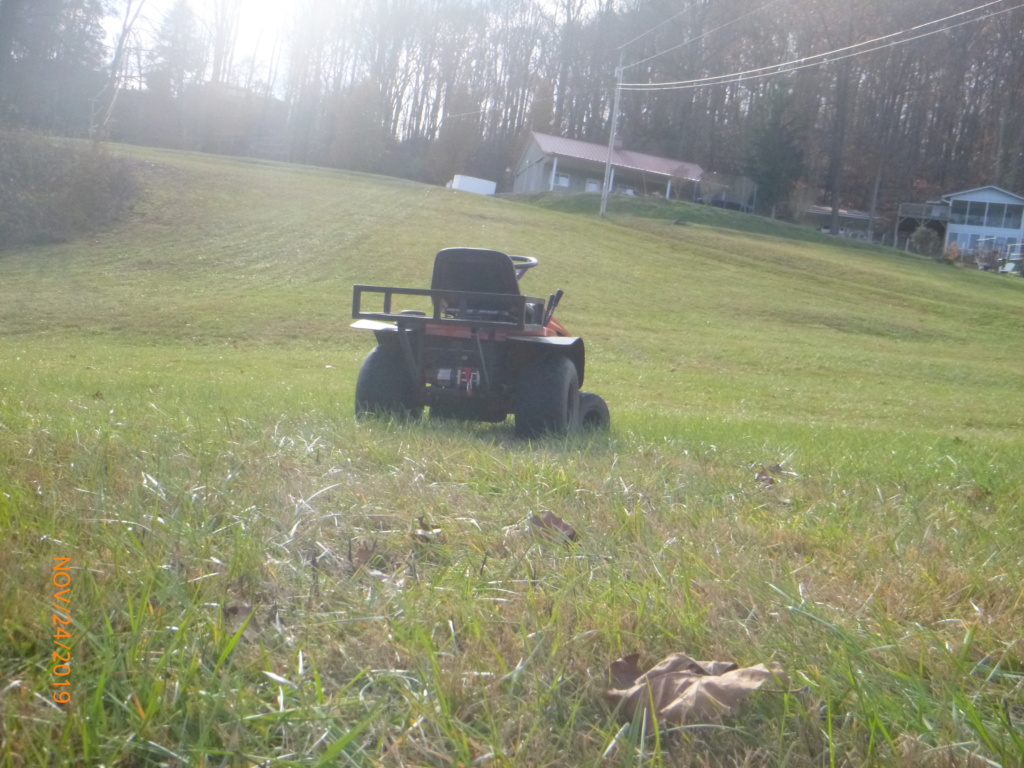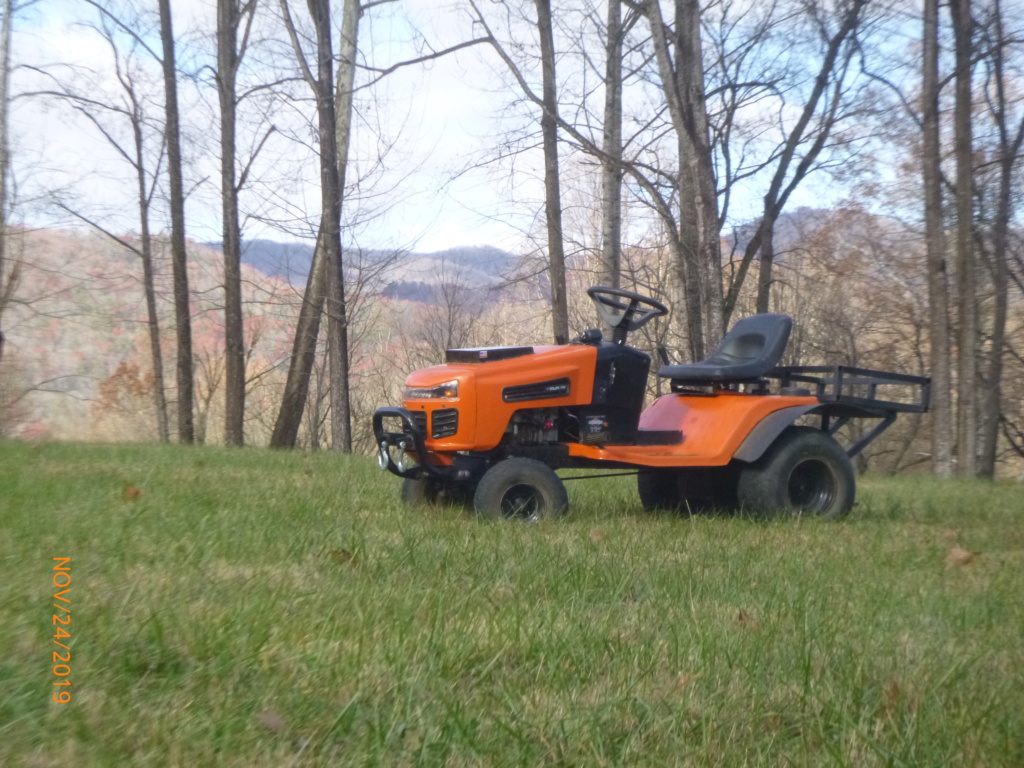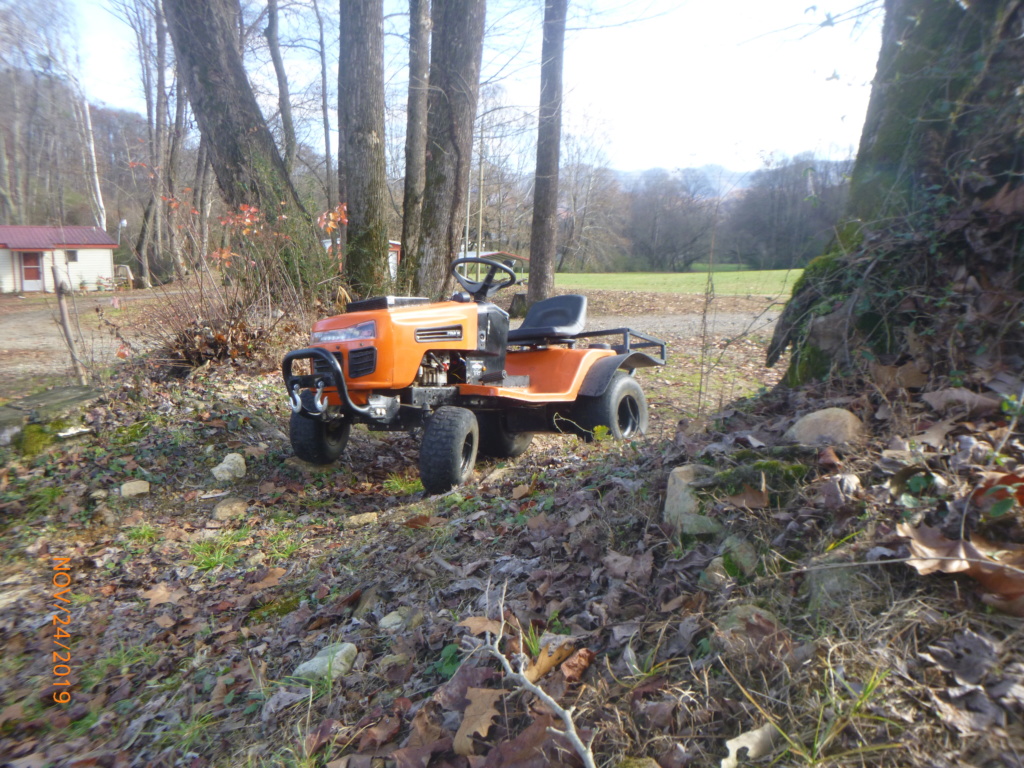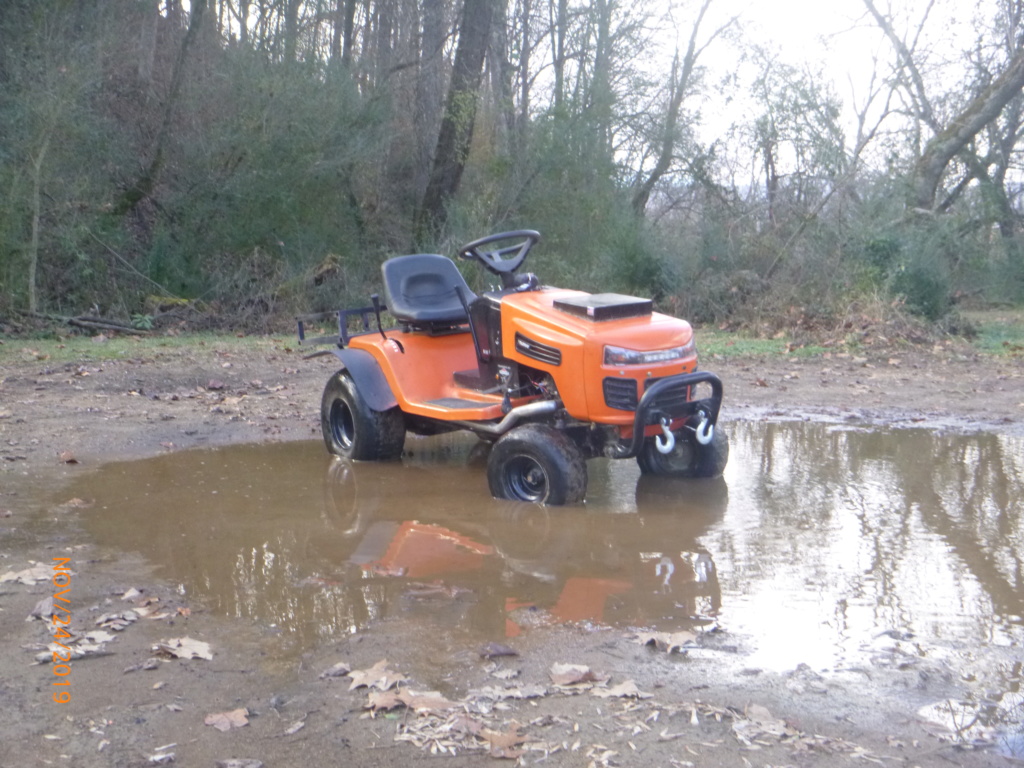 So, the mod list:
-New orange and black paint
-Exhaust
-Brush guard
-Tow hooks
-Longer and lower hood mounts
-All new non self-tapping bolts throughout
-Many unnecessary parts cut off
-Horn
-Headlight
-Ambers
-Taillights
-Floorboard lights
-Brake light (also on dash)
-Cut turf tires
-Front axle locker
-Hood latch
-New clear light lens
-Hood scoop with guard
-Easily removable hood
-Painted engine cover
-Pull start option
-Reinforced hood, steering column, and front end
-Moved solenoid location
-New choke setup
-Gas pedal
-New foot mats
-Audio system
-Hand brake
-Adjustable double pulley clutch
-Tool box
-Easily removable solenoid door
-Skid plate
-Belly pan
-Welded clutch pedal on
-Trans grease fitting
-Trans vent tube
-Painted trans casings
-Pulley swap
-Doc locked trans
-Rear bumper/guard
-Winch
-Everything got labeled
-Homemade cargo rack
-Mud flaps
-Covered deck height hole
-Rear wheels held on by cotter pins (not E-clips)
I would like to thank:
-Noah for helping me get some welding done without charging me (we're still going to pay you,  
).
-Noah at the fab shop for getting major parts to the build done for great prices and on time.
-My grandfather for helping me get the thing running, and especially working on the Doc Locker being that I most likely would not have been able to complete that without your help.
-My dad for taking it all over the place to get something done, or just going to buy a part. 20 minutes to town one way in a car that gets 16 MPG is a lot in gas.
-Joe at the junkyard for giving me the parts that I needed to complete this build.
-All you forum members for giving me good advice throughout the project.
-And of course the Admins that keep everybody playing by the rules, keeping everything up to par, and keeping the forum a safer place to be than most forums.
Thank you all very much!
Now, back to the MM...
The final walk around video...
Sorry about all the videos..... I couldn't splice them all together so I guess I'm left with 8 parts.
MM final action video 1
MM final action video 2
MM final action video 3
MM final action video 4
MM final action video 5
MM final action video 6
MM final action video 7
MM final action video 8
Final picture: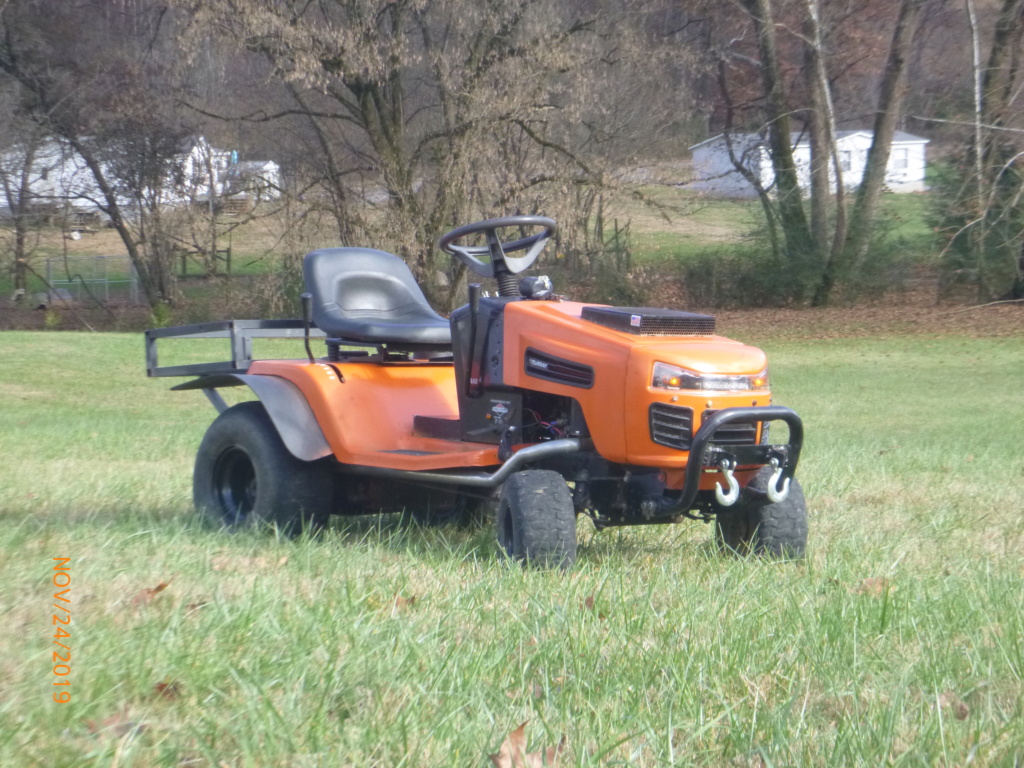 Well, that about raps it up... Good luck to all you finalist and may the best tractor win... See y'all on the other side.