Austin_Gore
Casual Member






Age

: 19


Join date

: 2019-09-05


Points

: 1661


Posts

: 93


Location

: Fayetteville, Tn

MightyRaze
Administrator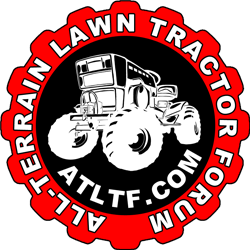 2017 Build-Off Finalist

2017 Build-Off Finalist

2018 Build-Off Top 3 Winner

2018 Build-Off Top 3 Winner

2019 Build-Off Top 3 Winner

2019 Build-Off Top 3 Winner

2021 Winner of Winners

2021 Winner of Winners

1st Place Build-Off 2022

1st Place Build-Off Winner 2022

10,000 POSTS!

10,000 POSTS!




Age

: 48


Join date

: 2016-09-06


Points

: 14275


Posts

: 10086


Location

: Oklahoma

mr.modified
Veteran Member






2015 Build-Off Top 3 Winner

2015 Build-Off Top 3 Winner

2016 Build-Off Top 3 Winner

2016 Build-Off Top 3 Winner

2018 Build-Off Finalist

2018 Build-Off Finalist

2022 Build-Off Entrant

2022 Build-Off Entrant

1st Place Build-Off 2014

1st Place Build-Off Winner 2014

2023 Build-Off Entrant

2023 Build-Off Entrant




Age

: 33


Join date

: 2013-11-02


Points

: 6806


Posts

: 2906


Location

: New Jersey USA

Subject: Re: Pulley and rope pull start how to Thu Sep 12, 2019 5:13 pm

---

I didn't watch the video but when I made a rope starter for the opposed twin on my GTR 4 zero, I welded a small bead around the notch for the rope because the edge of it tends to fray the cord after while. For emergency use it probably wouldn't be much of an issue but at least the edge should be smoothed off a bit with no sharp edges.

Better have a good starting engine for rope starting. It works but it's very annoying and slow to re-wrap the rope every time. Pretty much all small engines prior to the mid 1950's had rope start from the factory.
Sponsored content