For drag link and tie rod ends, a good easy option would be heim joints, but they can be a bit pricey depending where you  get them from. Myself I've had real good luck with using steel pipe and automotive sway bar links (especially the greaseable ones) to make my own tie rod ends: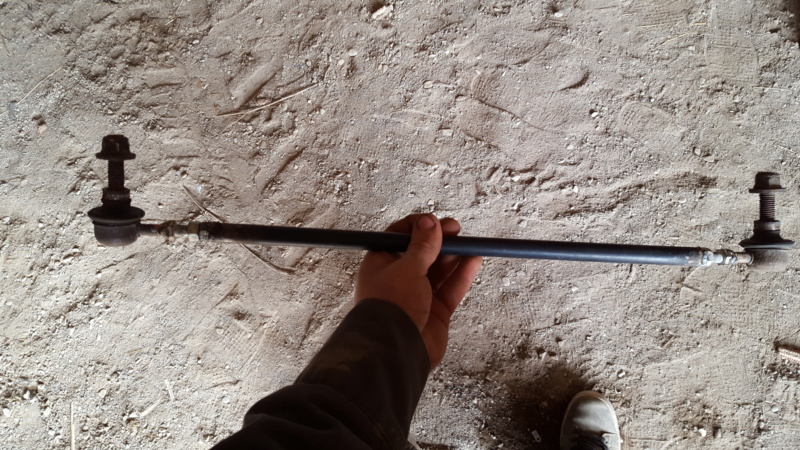 Usually I just weld a 3/8" nut to each end of the pipe after I measure it out and cut it to length, then cut the ends off the sway bar links leaving at least an inch left. Then weld a corresponding 3/8" bolt to both sway bar link ends and thread them into the nuts welded to the pipe. With a jam nut as well of course. The bolts are NC thread which obviously doesn't give you as fine of an adjustment, but I haven't had a problem with that.
Anyway that's my usual method, but there are a few good ways to do it. Maybe check out what heim joints are worh at your nearest hardware store, those are always a big upgrade from standard lawn tractor ball joints.

"This'll either wake you up or put you to sleep forever!"- Red Green         "Whatever you do you should do right, even if it's something wrong." - Hank Hill
      - MTD Off-Road Build
      - Ford LT 110 Off-Road Build
      - Craftsman GT 6000 Off-Road Build
       - Sears LT11 Rat Rod Build *2019 Build-Off Winner!*
  - Allis B-110 x2, 710 & 716 - Wheel Horse 655, 953 & 500 Special - Case 444 - Bolens Versamatic & 1668 - Cub 106 & 124 - Ford 120, LGT 125 & 145 - White 1650 Yard Boss      
*I have 21 tractors and over 40 chainsaws, I need help*