Got some time this weekend to work on the mower. I got the frame pretty much braced up except for a few cross bracing ill have to do after getting clutch and belt in place for mock up.
Here is the stripped frame.
This is the front end that holds the front axle that I'm changing out for a extra Murray rear panel I had.
I used this rear because mounted in the front it provides my 10 degree tilt I need. Its about 11 degrees actually. Ill trim it off flush with the bottom of the frame and mount my axle to it.
Here is a couple pics of the bracing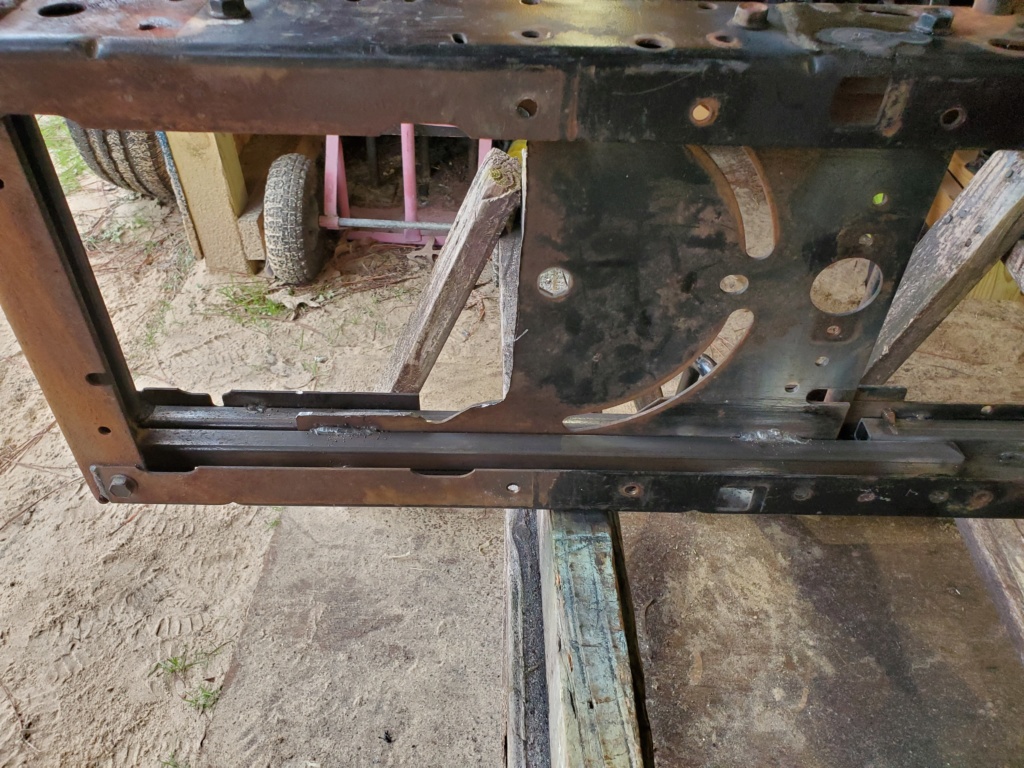 This is the front now after trimming the bottom off and a bit of weld.
I also trimmed the lip off the engine plate and bolted it down. All this will get welded after more mocking up.
Put my mock block on with my pulley to see how much to cut out.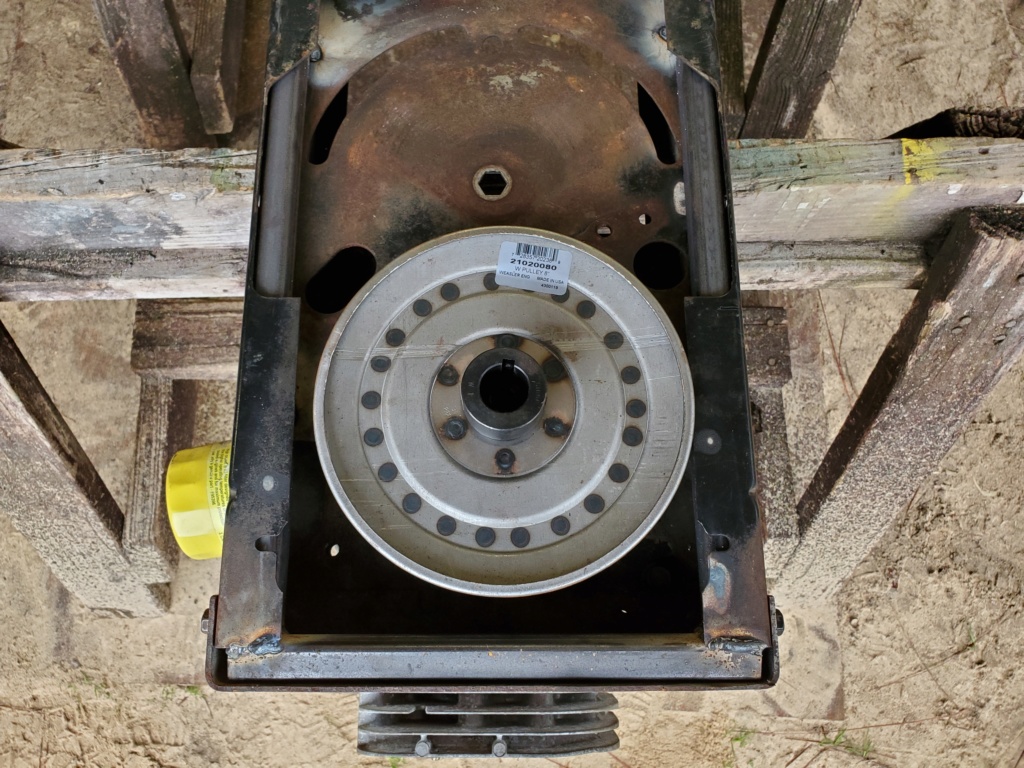 Had to cut out a lot to clear the 8" pulley.
So next I will be getting the Trans mounts measured out for the flip. Looks like everything is going to fit within the frame channels … hoping all the pulleys will line up.