Nevadablue
Established Member





2022 Build-Off Entrant

2022 Build-Off Entrant




Join date

: 2021-07-01


Points

: 1782


Posts

: 854


Location

: Nevada

Subject: List of the featured tractors at the top of the page? March 24th 2022, 9:39 pm

---

Is there a list of the builder and name of the rig anywhere on the site?

If there isn't, I would volunteer to take the list and make it into a post with links to the builds if possible.

But, I would need the list to start from.
Brianator
Moderator






2022 Build-Off Top 3 Winner

2022 Build-Off Top 3 Winner

2023 Build-Off Entrant

2023 Build-Off Entrant




Age

: 44


Join date

: 2019-07-02


Points

: 3595


Posts

: 1898


Location

: Ontario, Canada

Nevadablue
Established Member





2022 Build-Off Entrant

2022 Build-Off Entrant




Join date

: 2021-07-01


Points

: 1782


Posts

: 854


Location

: Nevada

Subject: Re: List of the featured tractors at the top of the page? March 24th 2022, 9:50 pm

---

Thanks, I will look at the list and cogitate…

Brianator likes this post
MightyRaze
Administrator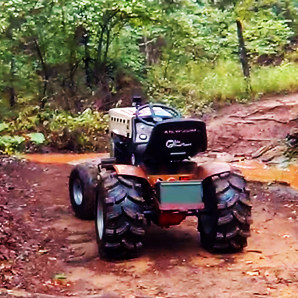 2017 Build-Off Finalist

2017 Build-Off Finalist

2018 Build-Off Top 3 Winner

2018 Build-Off Top 3 Winner

2019 Build-Off Top 3 Winner

2019 Build-Off Top 3 Winner

2021 Winner of Winners

2021 Winner of Winners

1st Place 2022

1st Place Winner 2022




Age

: 48


Join date

: 2016-09-06


Points

: 13894


Posts

: 9812


Location

: Oklahoma

Sponsored content
Subject: Re: List of the featured tractors at the top of the page?

---