So, engine is torn down to block.  
It's my starting point.  Boy, I have some surprises in this block.  It is a roller coaster of... What?  Goods, Bads... what was the
*PO
thinking???
The Good stuff...
The cam looks new. The piston, rings, and rods look Brand new.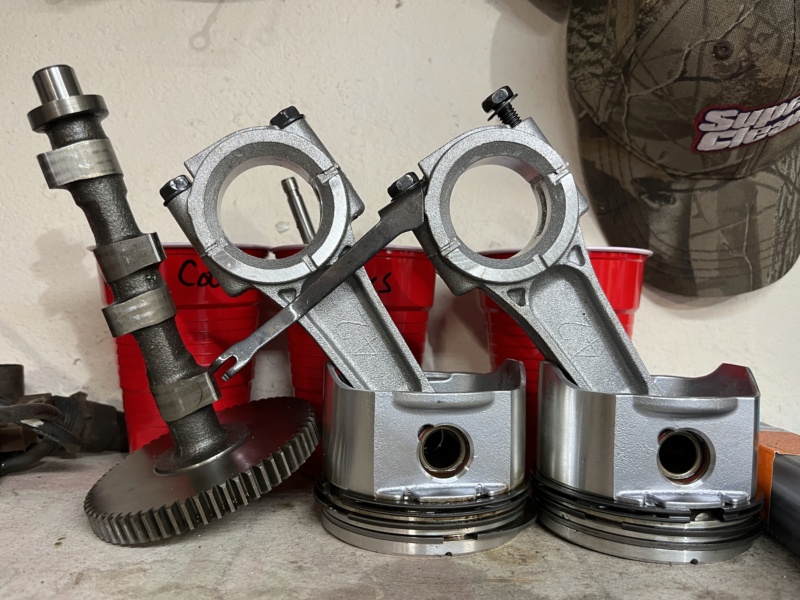 Rod bearings and Crank look great!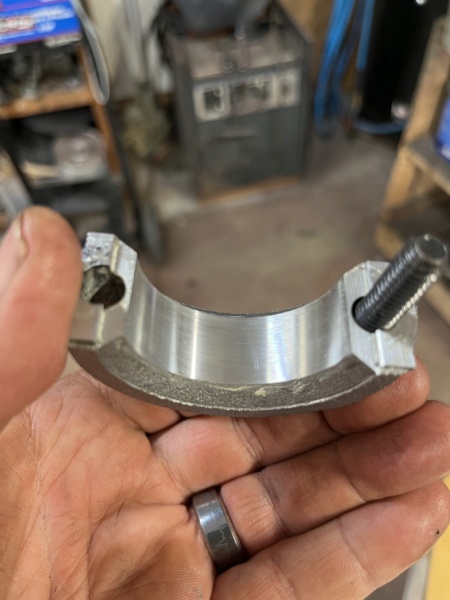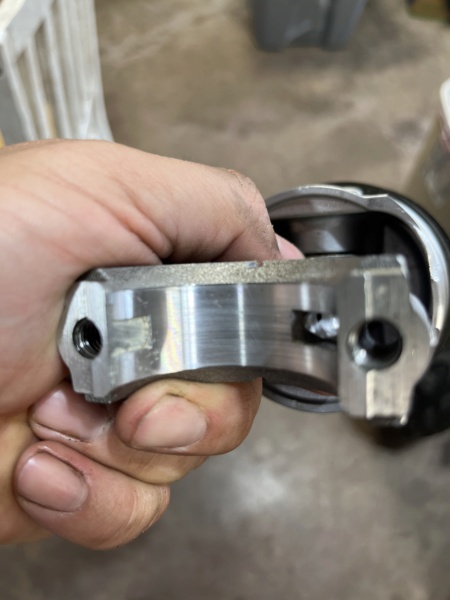 First oppy that I ran into a ball bearing in the crank!  Guessing that is a horizontal thing?  You can still see the assembly grease on the bearing and tip of the cam!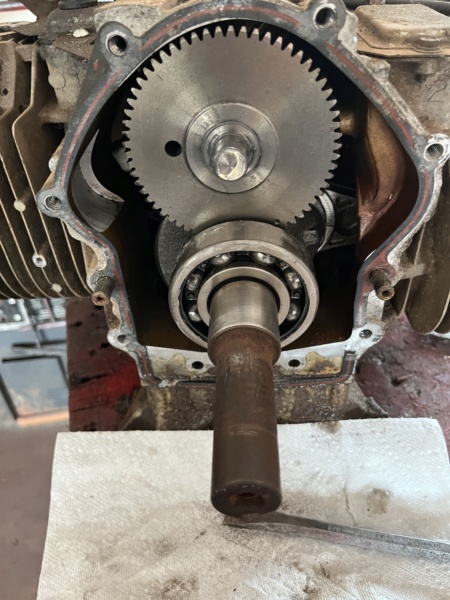 OK.. Here's where it gets weird...
All these new parts...
Why not do the job right?
Cylinder 1... looks good.
WHAT IS GOING ON WITH Cylinder 2?!?!?!  Hope I can clean some of that mess up.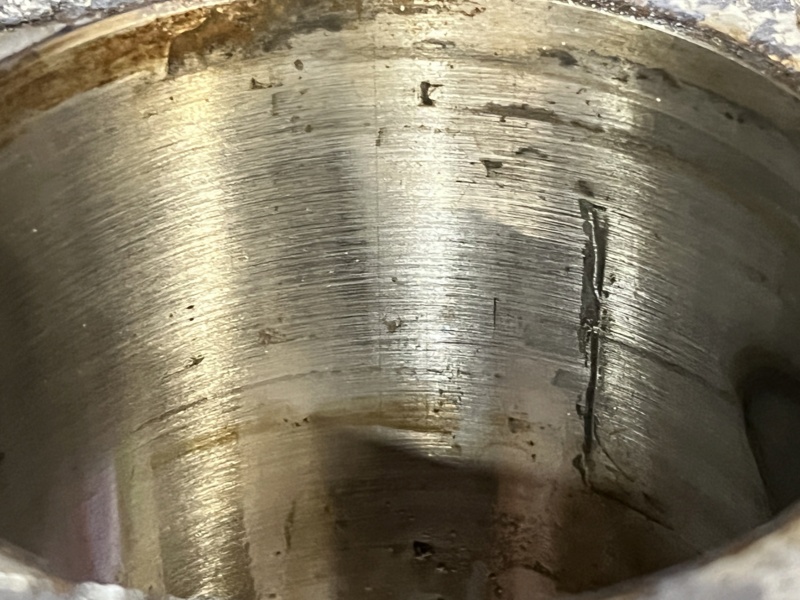 That scratch looking area looks bad... but my fingernail barely if at all catches which is amazing by the looks of it.  Those lower pits are below the ring line on the bottom stroke.  Should have little to no effect.  The Bore lip area is stains not pitting.
The inside of the block is filthy.... Just terrible, check out the sump!!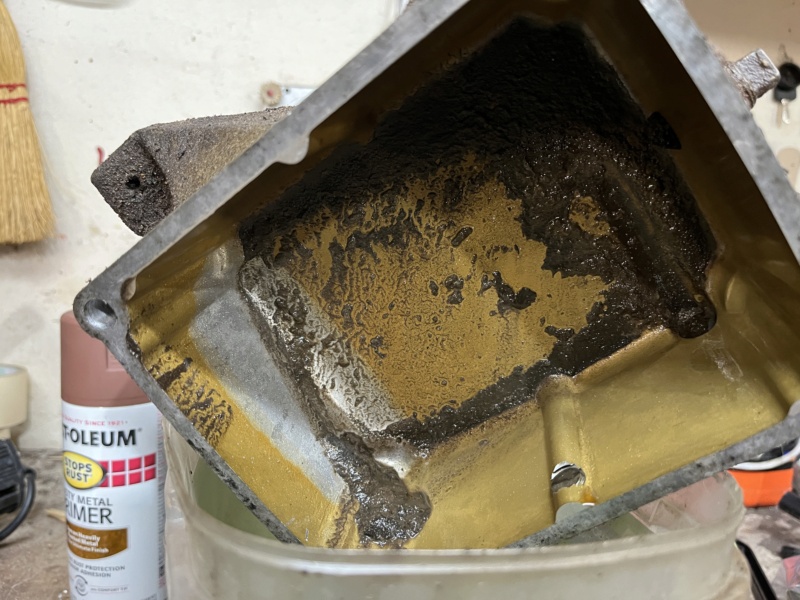 Aye!  Again, If I screw this up... I already have the parts removed for another engine if needed.
Let the fun begin!
*PO = Previous Owner for those that didn't know.