Hello,
I would like to build a diy offroad tractor/mud mower. For the frame design, i would like to build the same one as those toro
wheel
horse tractors have. Because
wheel
horses are expensive here in germany, its impossible to get one or get a transmission from a
wheel
horse, instead of the stock transmission, i would use a live axle. The engine is gonna be a cheap 200cc honda GX clone. I will gear the axle sprocket so much down, so i can keep the motor govenoured and still have a bit faster top speed than a normal lawntractor, only for better mobility. On google i saw a picture of a
wheel
horse frame and... its a realy simple desing, allthrough i would use C channel mild steel instead of angle iron, because truck/car frames are also made from C channel metal, i could also use square tubing tho, what would you guys use?
This is the picture i found on google: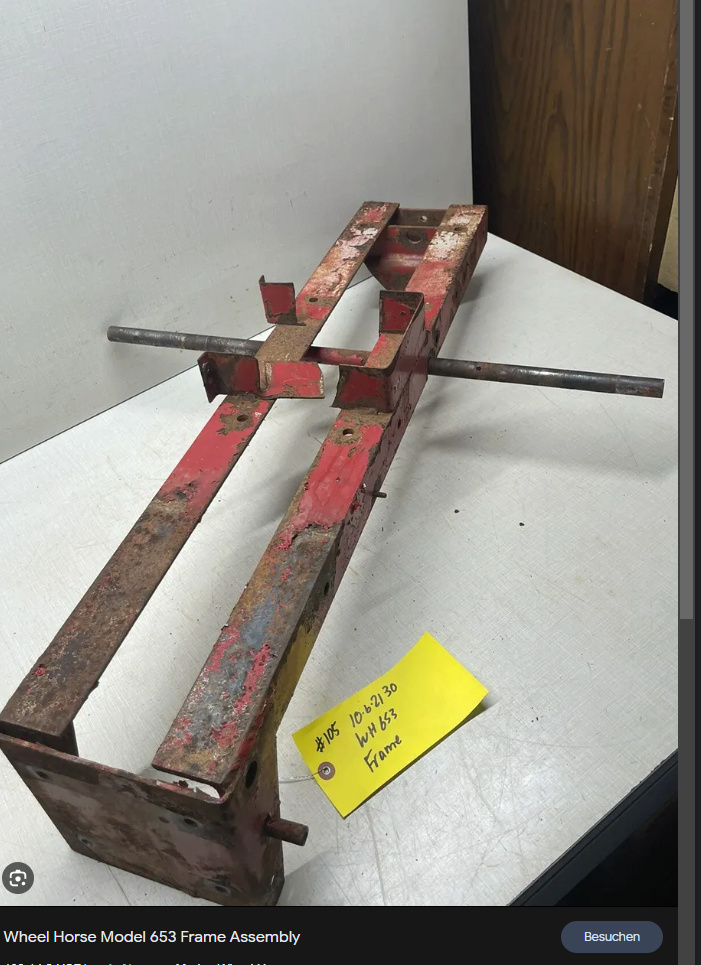 Can someone (that has a
wheel
horse) give me the frame dimensions, so i can buid/weld my own frame?
(Dimensions like metal thickness, size, frame lenght and widh would be nice!)
I would REALLY appreciate your help guys, because i cant get the frame dimensions anywhere else.....