Another day...More work!
First, I took more pictures of how it was on the underside before I started tweaking it.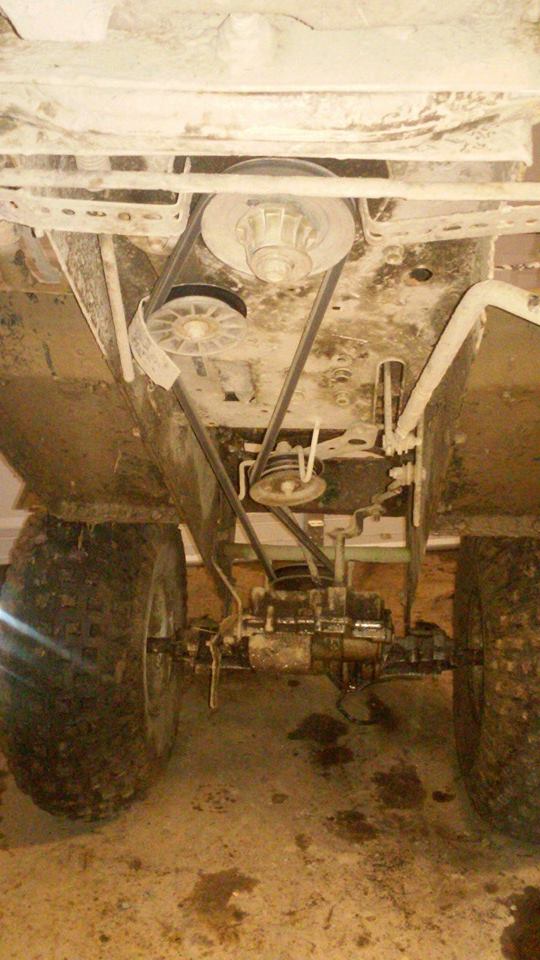 This is the underside of the tractor, you can vaguely see the reinforcement bar in the far back right above the transaxle pulley.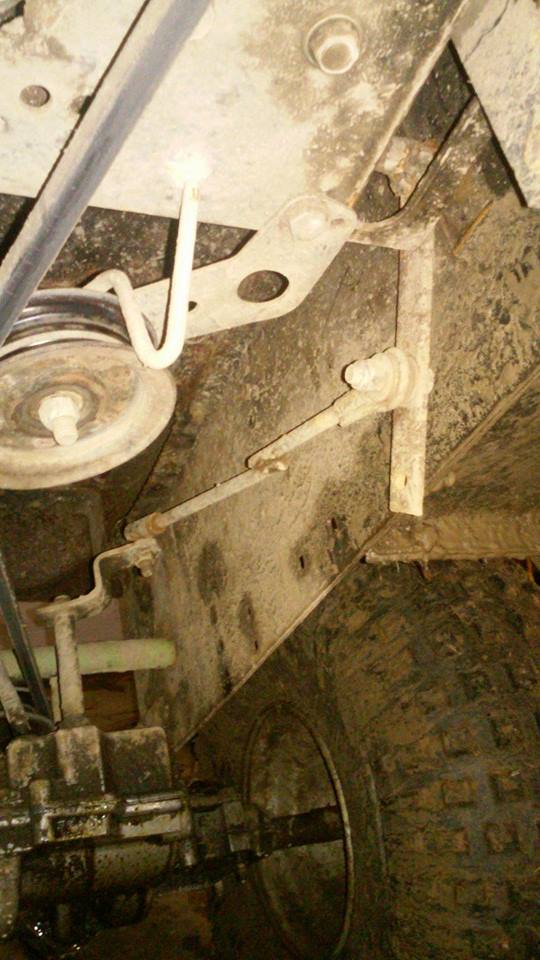 Here's a really decent shot on how the ***** linkage got ran, it really needs to be remade into a single piece, and adjusted correctly.
This photo also doubles in showing the idle pulley I has put on in a hurry, that will get some attention later.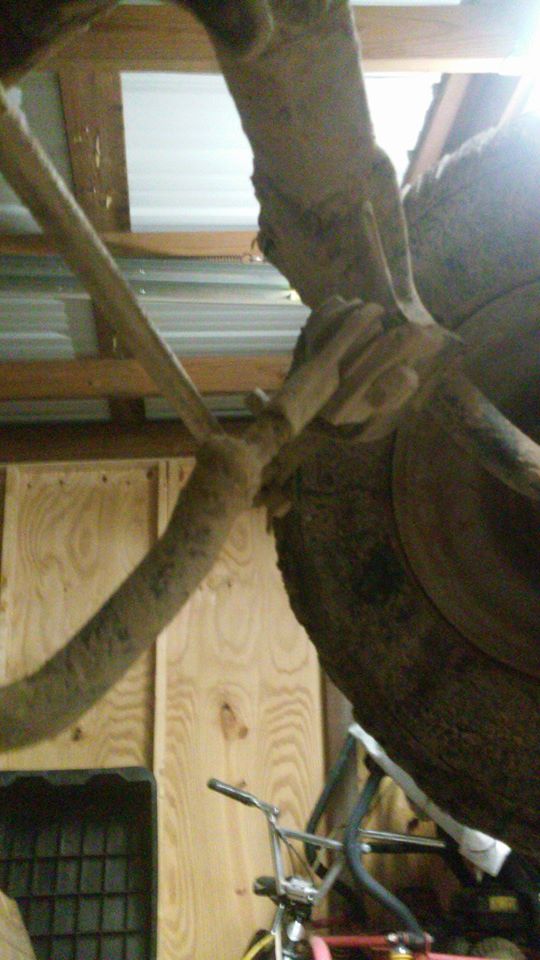 Here you can see I updated the steering joints with Heim joints, I popped the original ball joint.
This is the biggest issue I'm having. it my clutch linkage. it runs up from the line to a bicycle hand brake on the left side of the tractor. It worked reasonably well until the noodle I supporting it going through the frame straightened out, and got pulled through the stopper for it.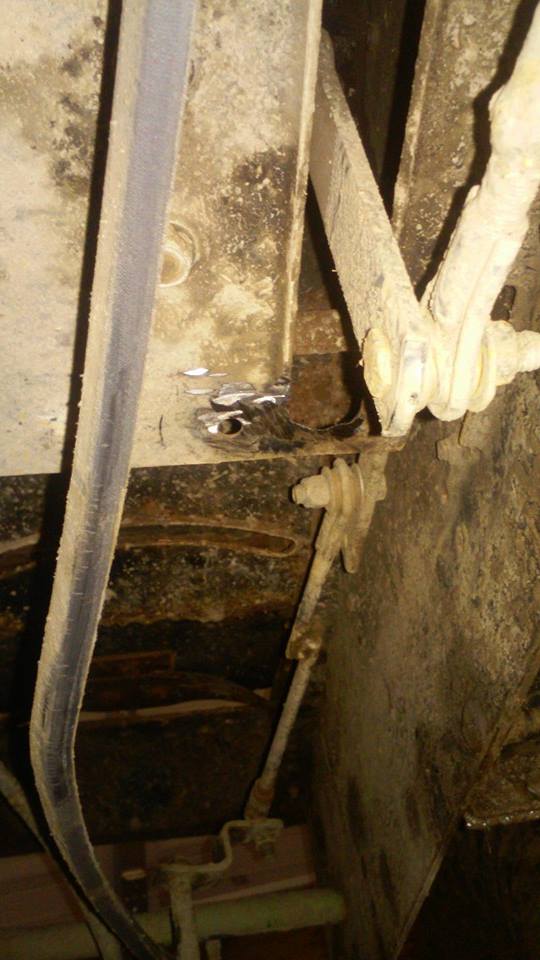 I grinded off the lips around where the idler pulley sits, and made it so it could possibly swivel, (It was also resting on the lip for the steering side)
Made this do-hickie to pull the idle back and forth, giving it on the go adjustment. (sorry for the bad resolution.)
I started to weld a rod that would go to that bolt sticking out to the outside of the frame, and the Welder wouldn't cooperate. Somehow I managed to melt the welding tip inside the nozzle. the tip got so deformed that I can't really use the nozzle anymore, so no welding for awhile.
Redid the original design for the cable stop, did away with the noodle and stopper and just put in a wire stop.
Remounted the clutch up of the shifter rally style.
When I got everything all bolted together on the clutch, the thing was WAY too tight to open the clutch by hand. I ended up calling it quits.