Rustbucket Garage
Core Member







2022 Build-Off Entrant

2022 Build-Off Entrant




Join date

: 2021-01-15


Posts

: 1172

Subject: Re: 2055 White resto modding "White Lightning" Mon Sep 11, 2023 8:25 pm

---

Brianator likes this post
Brianator
Moderator






2022 Build-Off Top 3 Winner

2022 Build-Off Top 3 Winner

2023 Build-Off Entrant

2023 Build-Off Entrant




Age

: 44


Join date

: 2019-07-02


Points

: 3580


Posts

: 1891


Location

: Ontario, Canada

Rustbucket Garage
Core Member






2022 Build-Off Entrant

2022 Build-Off Entrant




Join date

: 2021-01-15


Points

: 2273


Posts

: 1172


Location

: Upstate New York

Subject: Re: 2055 White resto modding "White Lightning" Tue Sep 19, 2023 9:58 am

---

Thinking I'm going back to grey on the rear panels. Tried silver and between clear coat issues and the stripes peeling off in sheets (despite correctly prepping) I think I'm going to just go back to stock color. It's too much headache.

MightyRaze and Brianator like this post
MightyRaze
Administrator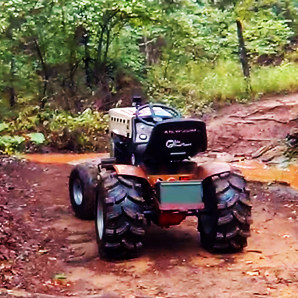 2017 Build-Off Finalist

2017 Build-Off Finalist

2018 Build-Off Top 3 Winner

2018 Build-Off Top 3 Winner

2019 Build-Off Top 3 Winner

2019 Build-Off Top 3 Winner

2021 Winner of Winners

2021 Winner of Winners

1st Place 2022

1st Place Winner 2022




Age

: 48


Join date

: 2016-09-06


Points

: 13875


Posts

: 9803


Location

: Oklahoma

Subject: Re: 2055 White resto modding "White Lightning" Tue Sep 19, 2023 11:05 am

---

Sucks about the paint issues. Orange peel with the clearcoat? What also sux is the price of paint going up 100% it seems (at least here) in the past year.

What brand are you using? If rattle can, I always had issues with Krylon coming off in large flakes. It always ran on me too.
Rustbucket Garage
Core Member






2022 Build-Off Entrant

2022 Build-Off Entrant




Join date

: 2021-01-15


Points

: 2273


Posts

: 1172


Location

: Upstate New York

Subject: Re: 2055 White resto modding "White Lightning" Yesterday at 6:28 am

---

Yeah, clear coat seems to chip way too easy. Almost too hard.


I use rust oleum, krylon has never been good for me that much.

I remember when rust oleum was 4.29 a can. Now it's 8.29.

MightyRaze likes this post
Sponsored content
Subject: Re: 2055 White resto modding "White Lightning"

---