Got an LT1000 for FREE.99 the other day, a buddy and username fullout1stgear on atltf, sent it packing in my truck ater robbing the intek 20 vtwin from it... But! I now have a solid LT chassis with a good tight MST-206 trans. I think I'm gonna look for a vanguard or something, and blow his hood off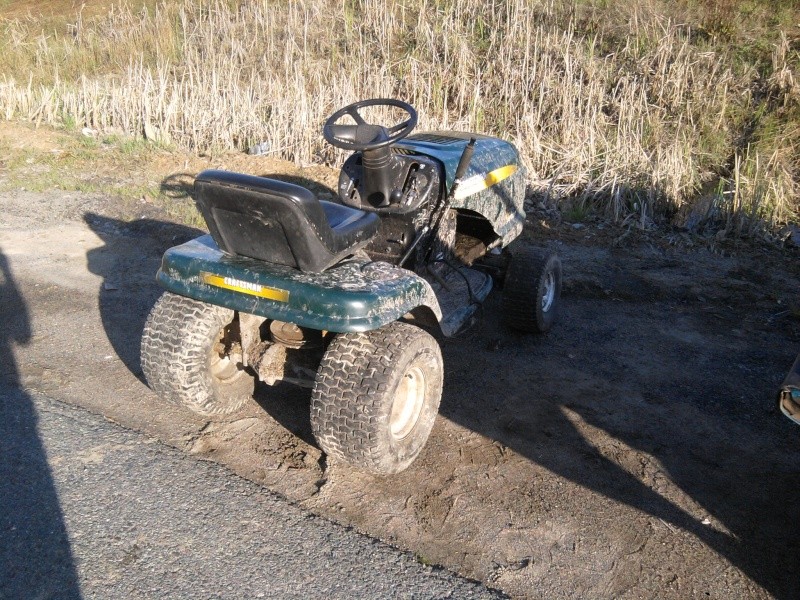 So first things first, strip all the wiring/switches, disassemble to the frame, and power wash all the years' grime of it.
Looking good! Less the cushy seat... I've been left to figure that out for myself!
Looking for an engine now, then have to replace a couple clutch idlers. This style of craftsman has a stock dual clutch pulley, and I gotta get the flat pulley cause the plastic wheel fell off the bearing! First order of business is getting a running, riding tractor, then bigger tires and rear end lock if it's needed. I'm thinking 24/10-8 bearclaws or something. Maybe V-treads!
Update: Found a guy on kijiji that has a 14hp kohler powered craftsman with a bad trans. But he wants 400 bucks... I'll see if I can work some magic.