After last years build off fail, I have decied to enter this year and hope for a better outcome. i am entering an 02 craftsman.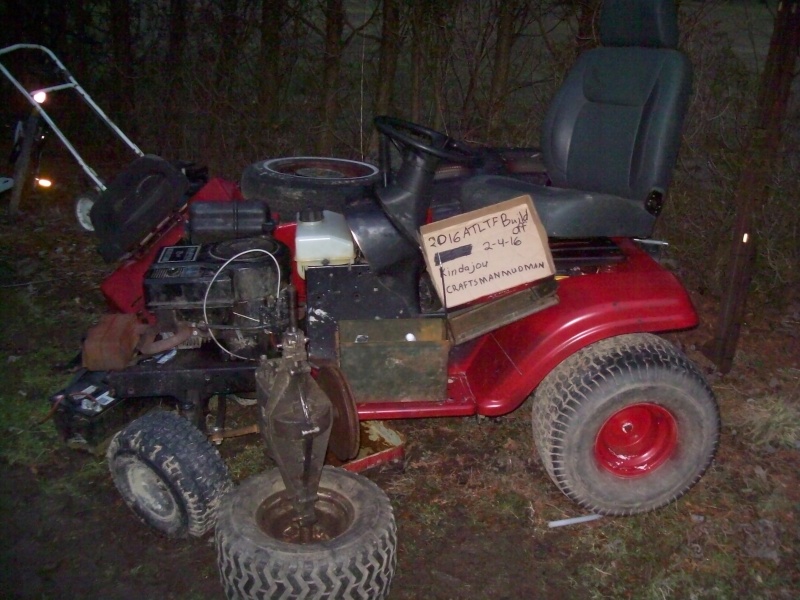 i'm planing to add the flowing,
A peerless 900-020 with 6 inch pulley and doc locker 2.0
Catch can
Leg holds
Move front axle forward 3-4 inches
Mount hood
Gas pedal
Paint
Front fenders
Fuse boxes
8 inch engine pulley on 12hp briggs flatty
Rear ATV tires
Exhaust
Wiring
Cup holder
Cold air intake
Dual gas tanks
Relocate shifter
Relocate battery/add 1000 CCA battery
Belly pan
Transaxle skid plate
Seat
Steering wheel
Horns
Rear LED
LED headlights
Red LED taillights/breaks
Cigarette lighter
Pull start
Steering stops
Front and rear bumpers
Adjustable tensioner pulley
Alternator
Rear fender flares
Hood scope
Remove cutting equpment
Choke cable
Winch?