I got tired of watching the video of the motorcycle ghost scarecrow/weathervane and wishing I had one. You can't buy one, so there was only one way to scratch that itch:
I built my own!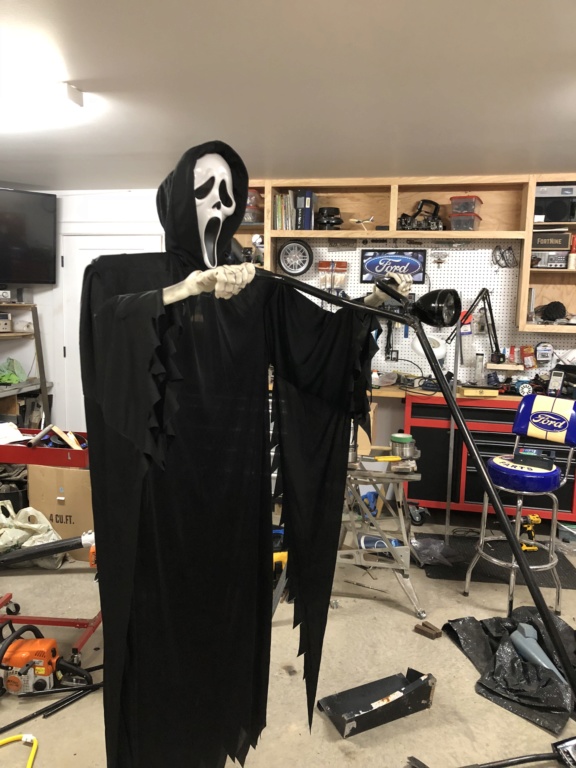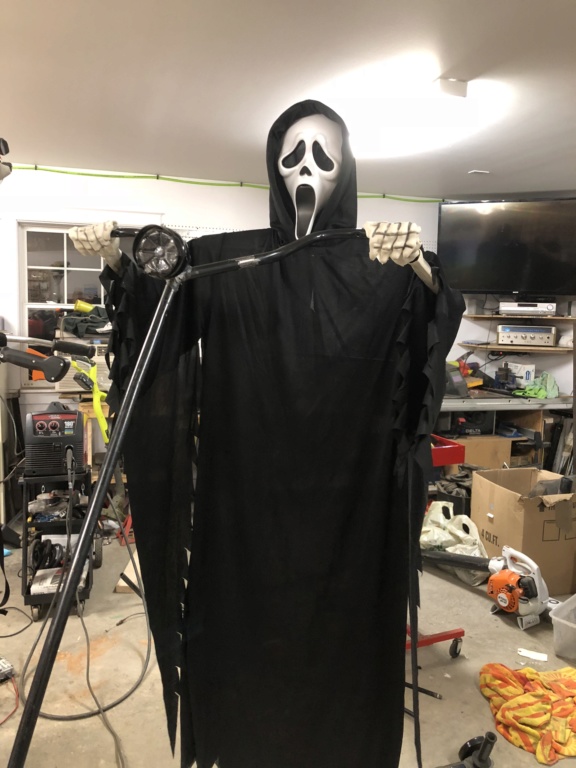 Should look awesome in the front yard! I still have to work out the base pivot so it follows the wind,  but I think I'm just going to use a large lazy susan bearing and a weighted base.
I built it so the body hinges at the shoulders. When the wind blows the fabric back, the head tilts forward and it it looks like the ghost is leaning into the wind.
I think I'm going to put a white or red led in the headlight and turn it on for halloween night.
Should be neat as hell!