Hello, this subject still comes up all the time.  While some of the prompting "LOOKS" a little different, the outcome is still the same.  The processes above are still used, but I will give you another idea in doing this with SEVERAL images.  While you can do this multiple ways, I'm going to post what is easiest for me.  This is for images you don't have hosted anywhere else.  In that case just use the "Insert Image" button and paste the URL of that image like stated above.
Select "Host an image button"

When the host an image dialogue comes up, you can either drag and drop your images  or use the "Select Files" link. If drag and drop, select all your images at once and drop them anywhere in the dialogue window.  If they are in different locations, I recommend using the "Select Files" button to add files.
Once all your files have been selected, click the "Send All" button.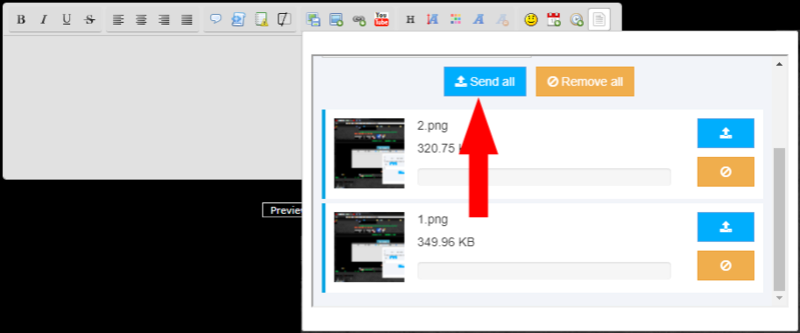 Each file will have a progress bar.
When all the files are uploaded, you should have links to use.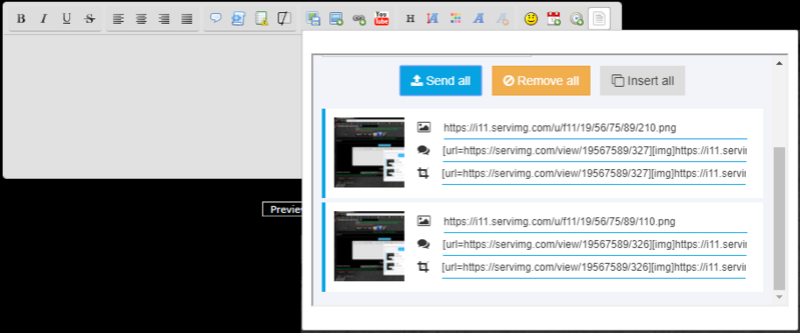 While you could use the cut and paste of the links highlighted below going back and forth between this window and Insert Image, I would not recommend it. It can get confusing and you can also loose your place.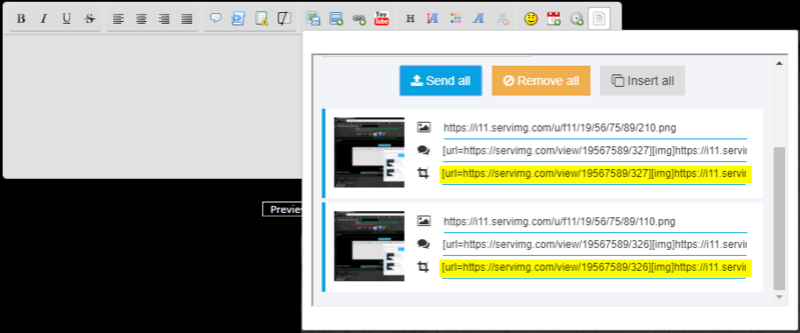 I would just click the "Insert All" link instead.
Once inserted you should have something like this in the new post window.
Once you have all your images dumped into the txtbox type up your message!  If you wanted to have your images inline with what your typing, much like this post.  Each image is between the
Code:

[url=.. and the [/url]
As highlighted below.

I hope this helps a little.  I know for the most part, it just repeats a lot of what was said.
_______________________________________________
Li'l RED my original modified tractor!
Forum Admin -- Chat Admin-- Facebook Page Admin
ATLTF Facebook Page
 --
How To Upload Pictures
Have a question? Ask me! Type in "
@MightyRaze
" in your post!
Your ATLTF Staff:
Administrators: @Doug, @MightyRaze, @"Doc Sprocket", @Stretch44875
Moderators: @TheRainbowBoxer, @AllisKidD21