Yup, everyone's favorite tractor is:
Free!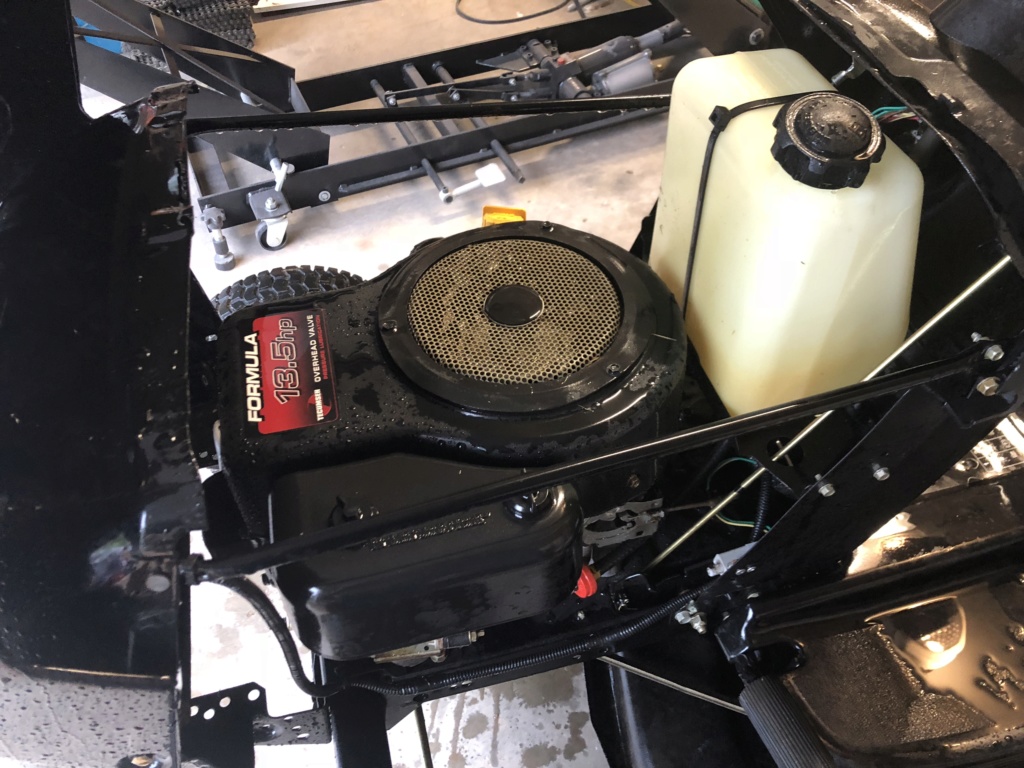 Nothing special really, cheaply built little thing. But it's free!
Allow me to explain:
A few years ago the father in law passed away. Since mom in law didn't want to leave her home, the rest of the family pooled some cash and bought her a small lawn tractor (she's in her 70's).
She tried it a couple times but just didn't like it (yard has hills). The bro in-law mowed a couple times but it just wasn't working for him (smart in business, not so much everywhere else). MIL always had a devil of a time getting it to start and hated the thought of maintaining it in any way.
So the MIL ended up buying herself a self propelled lawn mower and the tractor just sat. Not even 10 hrs total run time on the engine.
Fast forward to now and she told my wife she wanted it gone out of her garage, one way or another. She was tired of looking at it and it getting in her way all the time.
So...a couple hours drive and now it's sitting in my garage. Got the genius battery charger on it and waiting to see if the battery comes back.  It's not likely to recover though, it's been sitting discharged for years now. Likely sulfated to death. Oh well, 60 bucks will fix that up like new.
Plans?
Well, it's essentially right off the showroom floor and it's a pretty "light duty" model. I'll most likely give it a good cleaning and going over, maybe pull the carb down and drop it in the ultrasonic on spec and then put it to work cutting our lawn. I've got a service that comes in once a week to mow and trim (paid for by my disability benefits), but sometimes the lawn could use a mid week trim, just to keep it neat looking.
If I find it's just taking up space for no reason, I'll sell it and give whatever $$$ I get for it back to the MIL.
Did I mention it was free?