Im going to put it like it is.
What the heck is this tractor??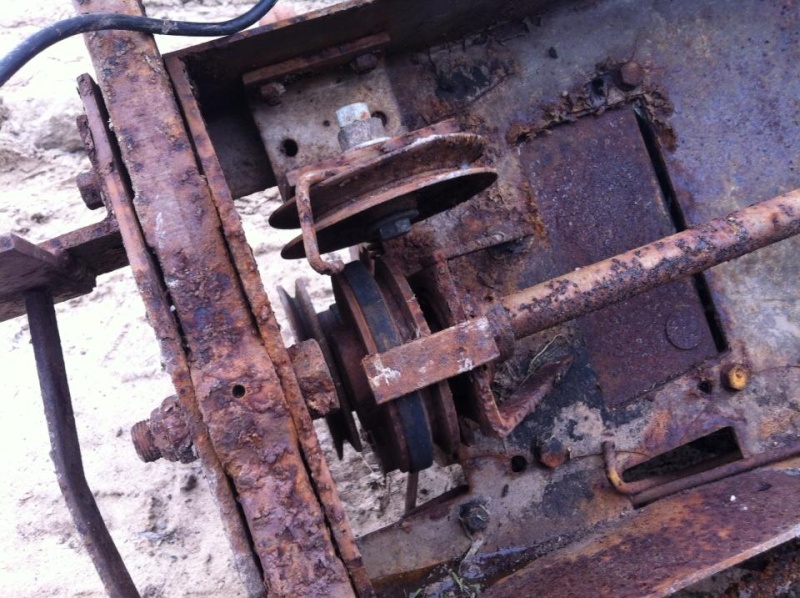 Saw it in the junkyard, took a pic of the neat drivetrain, and posted it on fb, i got so many questions about it i took more pictures, and no-one knows what it is to mu undersatanding.
It looks to be a big kohler single, belt drive like a snowblower to a driveshaft, than that to a RAGB, then to a rear axle probably made by king author himself.
Everything screams "tough" "beef" "mucho"
I like it, and just curious about what you guys think it is, or how you like it.
_______________________________________________
Check out my builds!:
MTD "Rock Bouncing" Mower
--------
60's Springfeild V-twin Mini Speed Tractor
:
SOLD!

ATLTF.com Facebook admin
- Forum Mod
whos mans is this