Some people think teccys are the greatest motors- other dont like em- me, id rather use a briggs. I do have a running ( well was running when it went on the bench) 12HP ohv teccy i might slap on something someday - it leaked oil thru the breather badly tho.
Now does it run? If it runs, id use it on a beater or something- itd be good for a go kart. If properly modded, a verticle shaft can be mounted horizontally. Flat heads are better suited for it- as OHV motors need oil in the rockers, but if theyre tilted so far and the oil level is adjusted correctly, they can be used as well.
Heres a briggs 14.5 hp ohv on a racing tractor: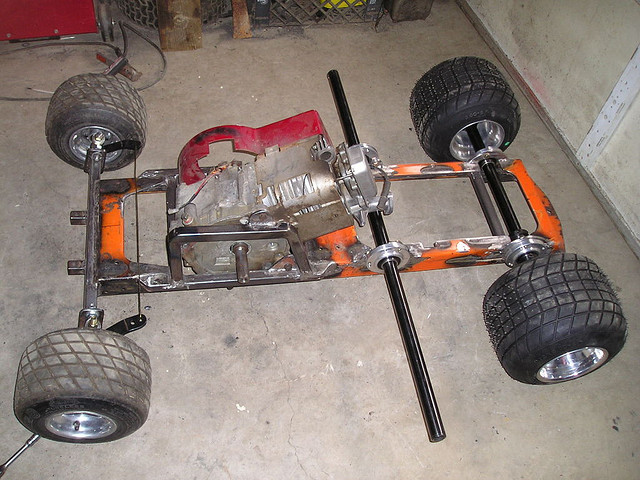 I watched this thread and the guy said he kept breaking cranks , i imagine its because of over revving it and it was gone thru with all aftermarket pieces. In 'normal' use id say itd be pretty reliable.
Id mount the motor so the governer is up ( so you can keep it in the motor- and wont leak oil) - the exhaust would need clearance and importantly, the carb would need a custom intake to be mounted in its normal position.
Some year i might tinker with one of my verticle shafts and mount one sideways - i think the crappy 10HP off my agway would be a good canadate.