this it a 2001 or so murray select. usual 12.5 flat head 5sd peerless mst, rusted to S***, but this is my friends tractor.we just finished getting it going. i got the hood from it that is now on M-99, cleaned the carb, re-wired, and some fun tranny work. we took it out because the pulley was so rusted, the tractor drove for about 1 second then the belt came off...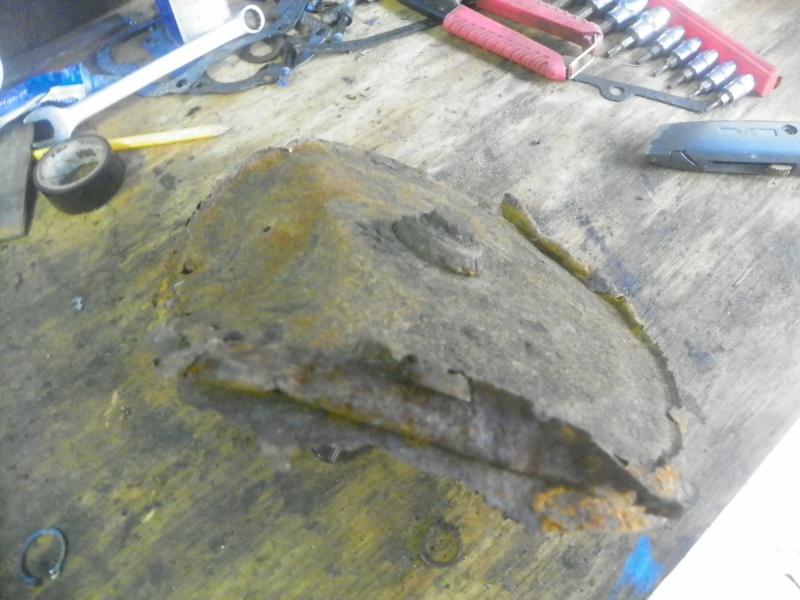 and since i had all the internals of the same axle...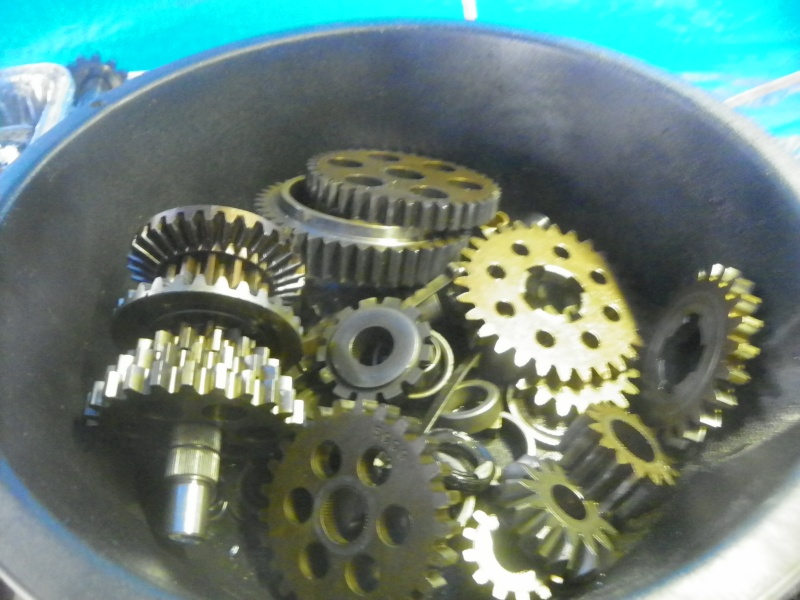 i fixed and sold him the new parts, like the axles, one wheel was stuck on the shaft, brake shaft (the brake disk was rusted on two) and the input shaft for $100. and i gave him my old brake caliper and disk.
even after hitting the axle with a sledge hammer, it did not move. yes i did try heating it up, nothing.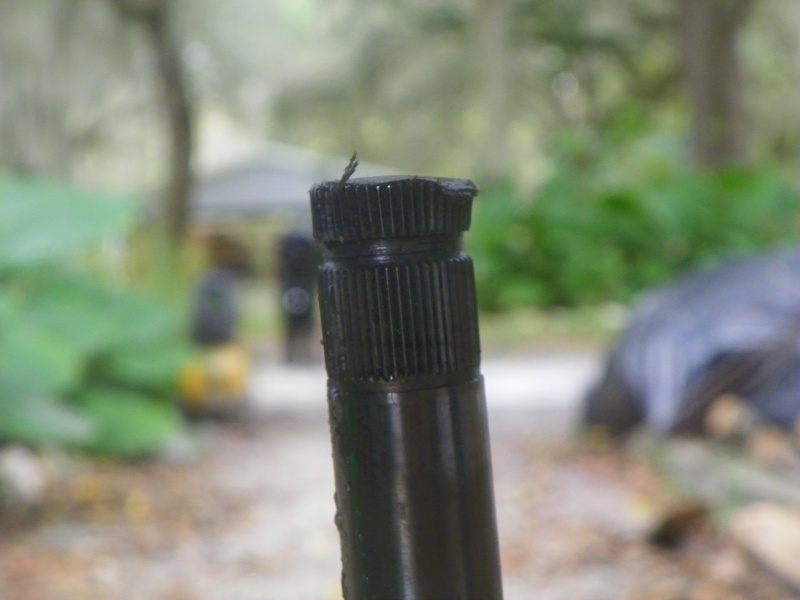 so now that got done, and after a pair of tiers from my tractor i sold for $20, and a free stock pulely(from a 1997 murray and it was in beautiful condition) and some slime in the front tire,she drove like a champ. i did some off roading in his back yard. the diff is still open because we are adding weight to it later. it did pretty good for stock.
he might pulley swap it later, nothing like 1:1, prob just replace the rear pulley with like a 6 or 7' just to speed it up a bit.