We wanted a nice summer car and this fit the bill: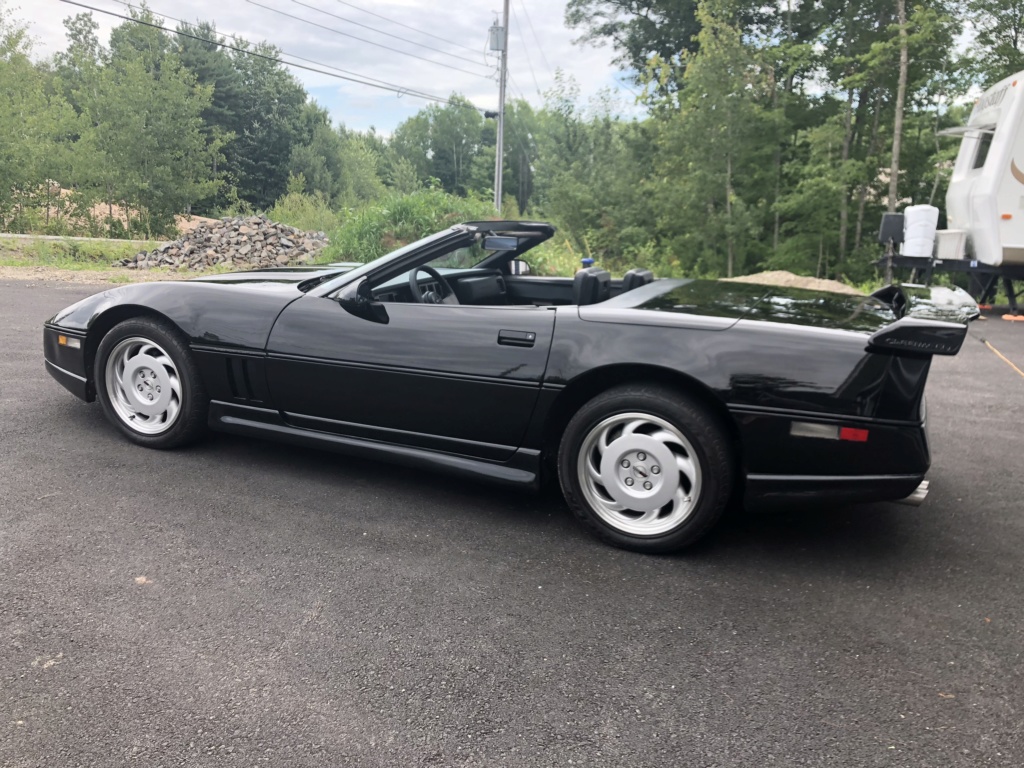 Paid 9 grand (canadian) for it. It had no brakes and a few other problems.
I chucked a master cylinder in it, replaced a rotted out muffler and fixed all manner of PO "sins" it had endured over the years. Then I gave it a full paint correction procedure with the DeWalt rotary buffer and the paint came up nicely:
The rear spoiler was a bit much for me (too ricey looking), so I took it off:
Engine: L98 (tuned port injected 350 cuin), 700r4 (4 speed OD trans). 250 hp, 350 lbft torque. It's loaded up with pretty much every option you could get that year. Even the high performance handling package option: Z52. Z51 was the "race" suspension, but Z52 was the best you could get on a convertible. Z52 is basically the same as the Z51 option, it just has softer springs so it doesn't ride quite as rough as a Z51 car.
Great sunny day car, we love doing day trips with it.