Lol, well I'm not building it yet but I've planned to build a 3rd gen Firebird for 4-6 years now. The whole time I've had the vision, all I knew is that it would be a lifted 3rd gen Firebird with some type of cummins and a classic firebird white and blue paint job with red accents. Now I'm starting to plan it out a little more thoroughly. I built a model of it a few years ago...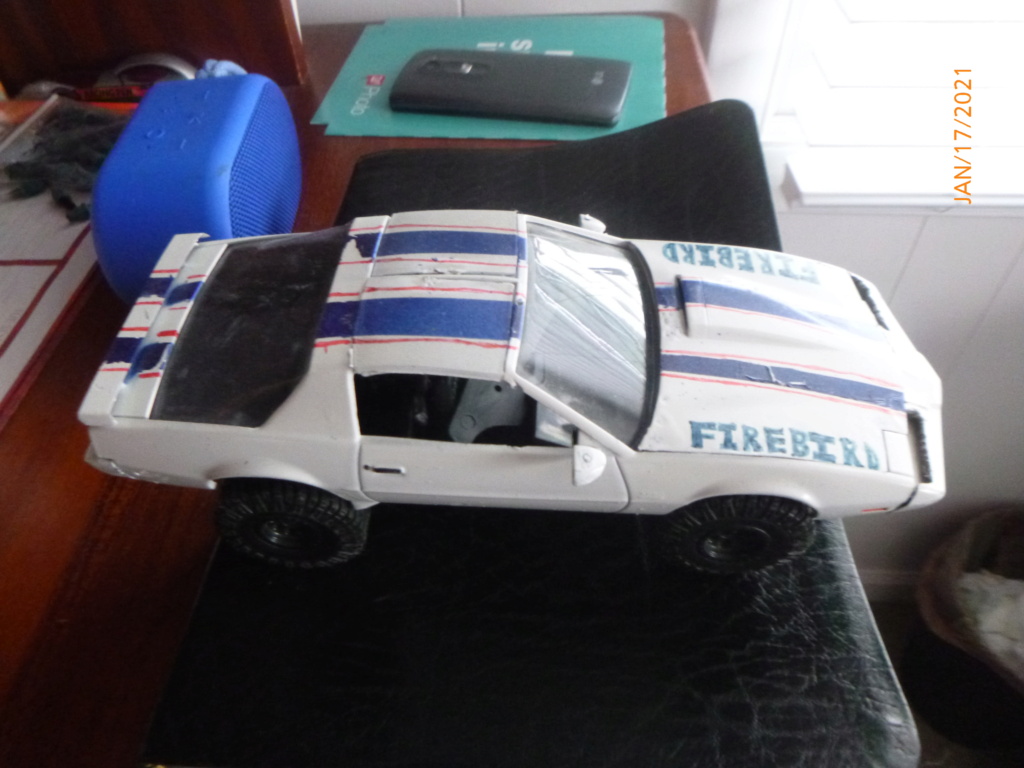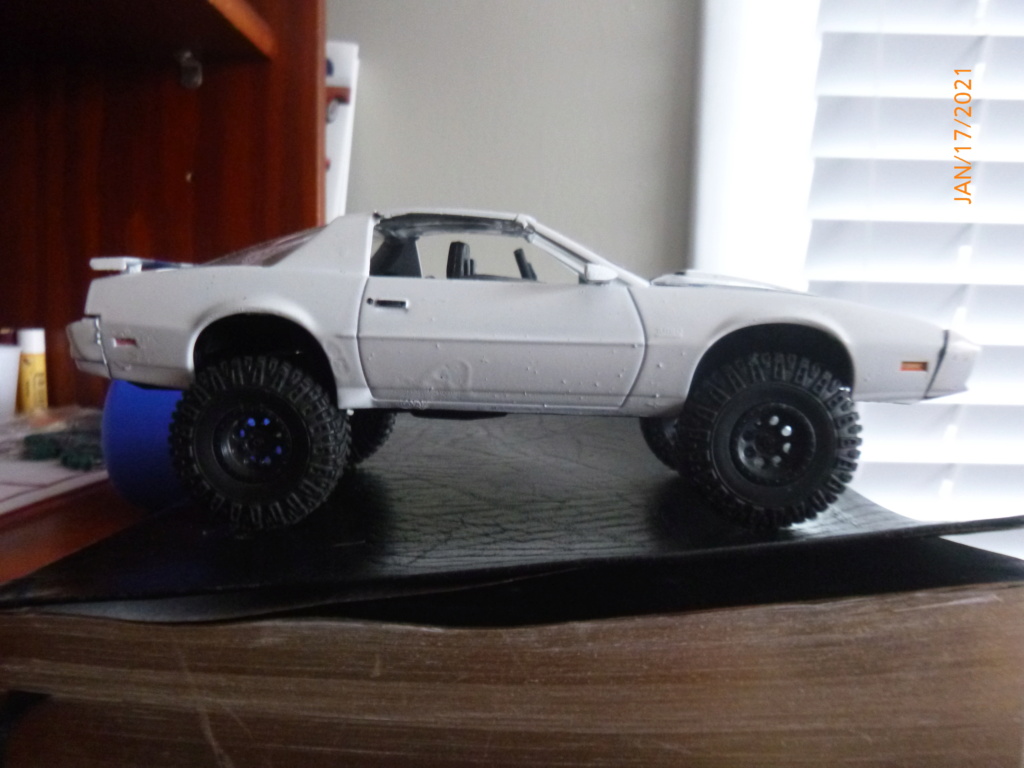 Don't ask why, I don't know either. I don't even know where I got the vision, but I like the vision and that's that.
Anyway, I can get a firebird pretty cheap. The trick is finding a rust free car without t-tops for cheap. All I want is the shell, so if the interior is shot and it's missing a motor and trans, awesome.
The interior needs to feel like it's a completely different car (it'll be an interior out of some luxury vehicle minus headliner and maybe dash and carpet). I don't want the Cummins to be obnoxiously loud inside the the car. So it'll need some intense sound deafening. Needs a roll cage too but not one that's in your face. Just one simply for the sake of safety.
That's the gist of the build. When I start the build I'll start a thread on it.