Hey y'all. I've made quite a few posts on here regarding my build but I wanted to log it all into one.
This is my '95 craftsman 42" cut with a Kohler MV18S that I have named MudMachine.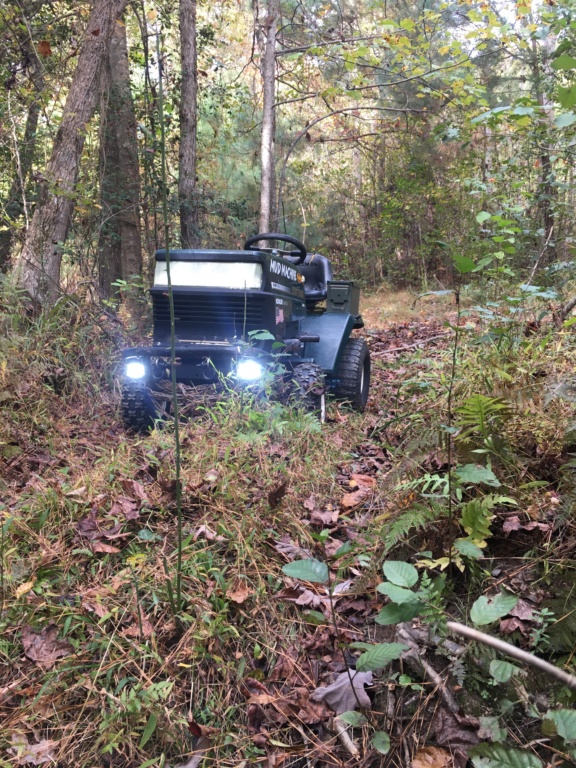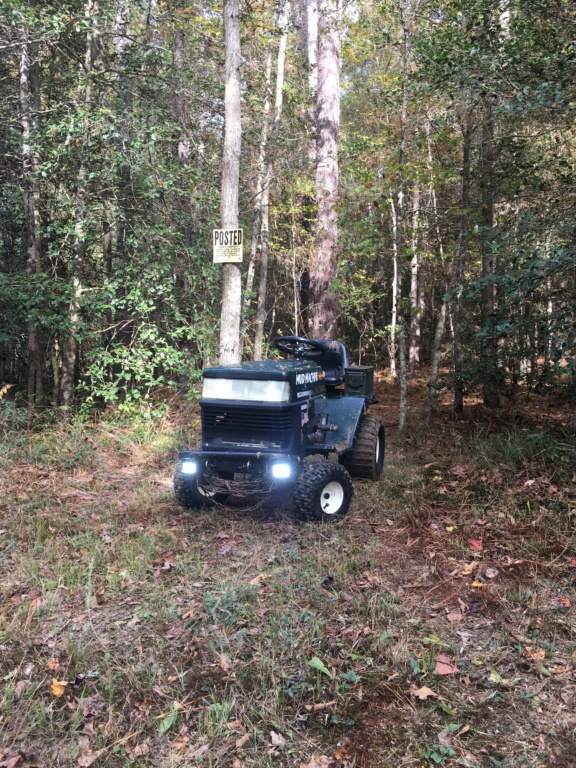 List of mods (in no particular order):
• Gas pedal
• Hood latches- chest latches from Home Depot and have not held up.
• 4.5" rear pulley swap- about 13mph
• Ammo can for tools
• Front bumper
• Led lights
• Cut rear tires
• Exhaust
• Reinforced spindles, welded articulation solid
• Rebar tie rod with heim joints
• Rebar steering link with heim joints
• Electric fuel pump
• Carlisle snow hog front tires
• Stainless steel dashboard
• Aftermarket steering wheel from Mazda Miata
• Handbrake…but my brakes don't work.
• Last but not least, $2 autozone cup holder- broke it in a day.
I am sure there is more that I am forgetting. Believe it or not I got this tractor for free non running and all it needed was carb work, fuel pump, front tires, and some slime in the rears. The battery is even good.
I have a lot planned. My goal is to have a strong machine that I can take into the woods, not break down, but if I do, be able to get out. And she's gotta look clean.
If anyone has any questions about how I did anything, feel free to ask. Or read my past posts.