Well, I got a text from my ex wife yesterday. It said "come get your bike or I'm sending it out for scrap".
I was a bit surprised, because we broke up about 20 years ago. I thought she had either burned it in the back yard with the rest of my stuff or thrown it out.  
But, as it turns out, she pushed it out behind the shed and it's been sitting there for 18-20 years. Yeah, it's in pretty hard shape;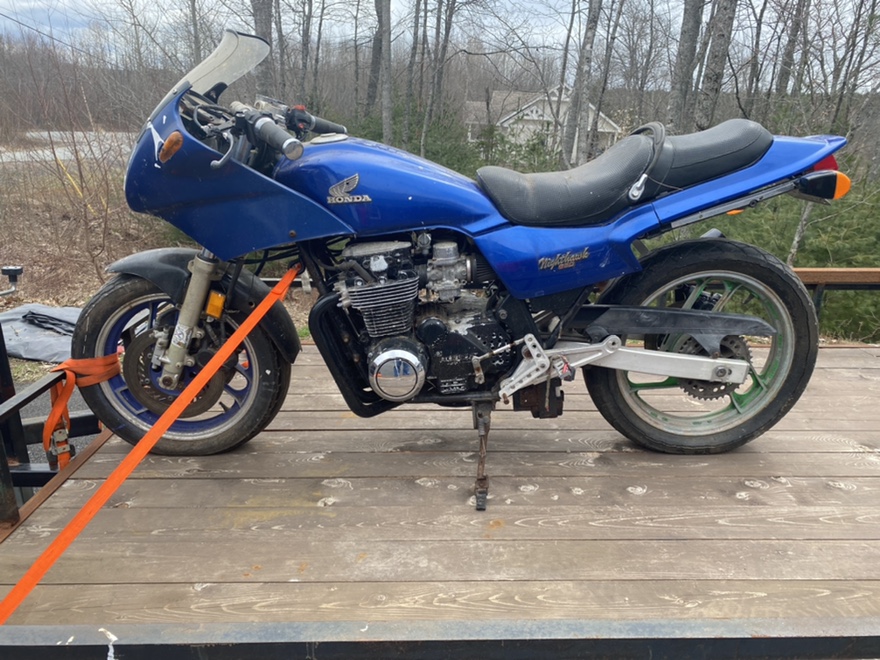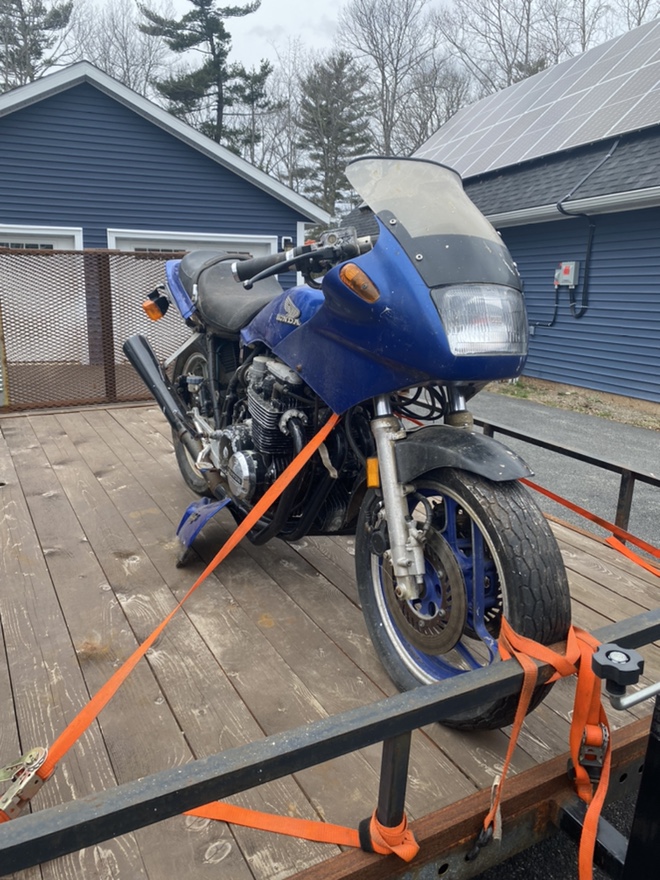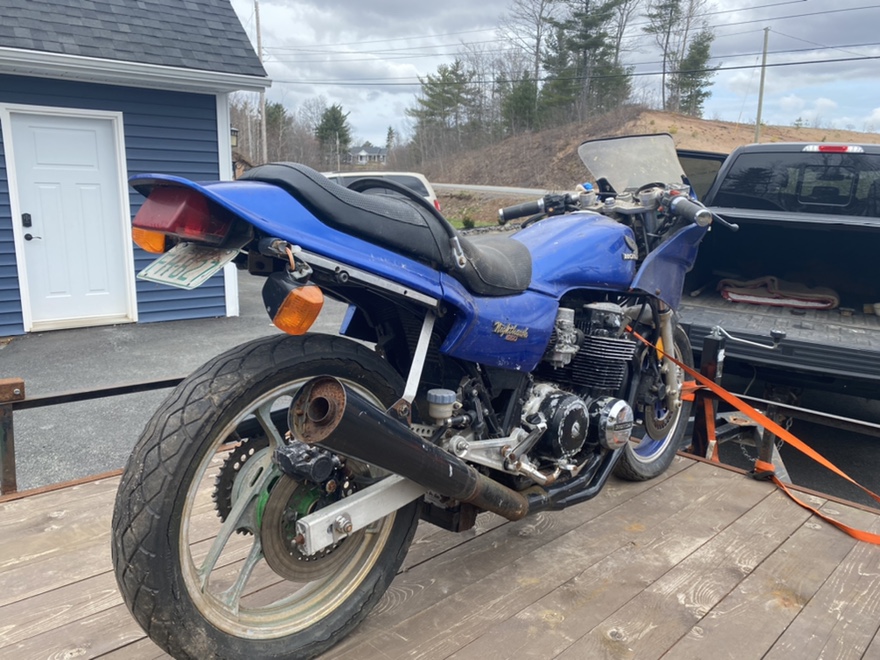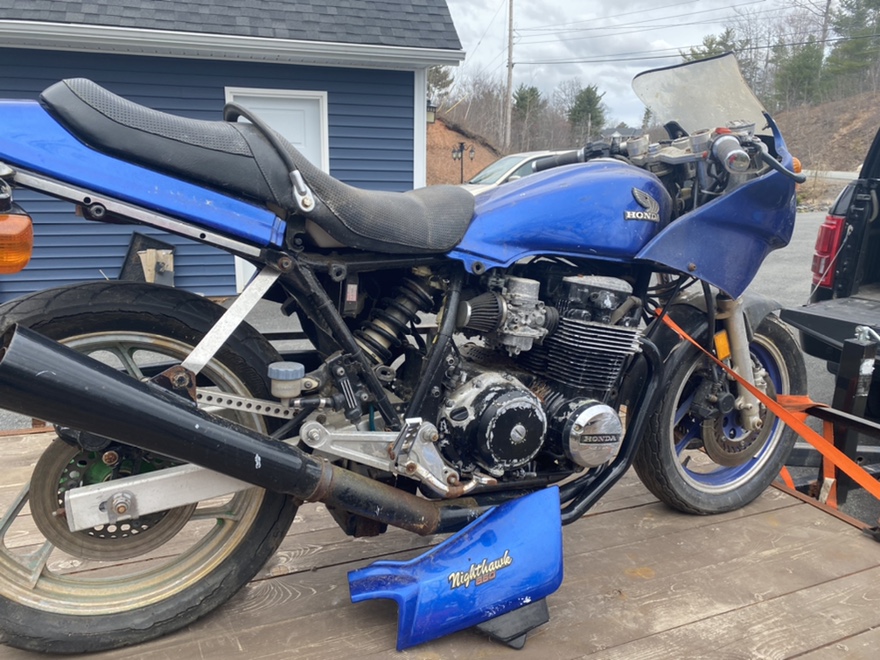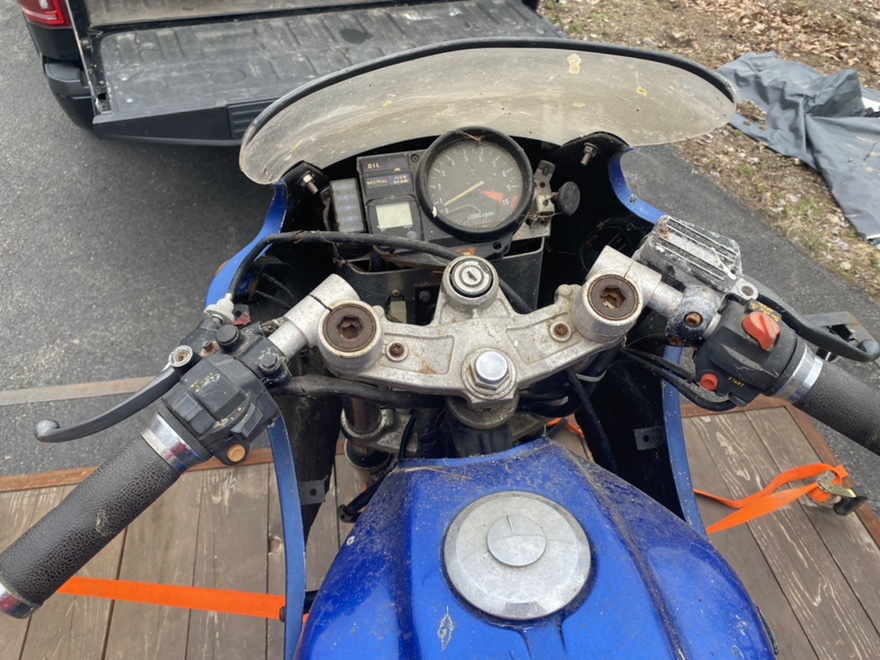 It started as a 1982 cb60sc: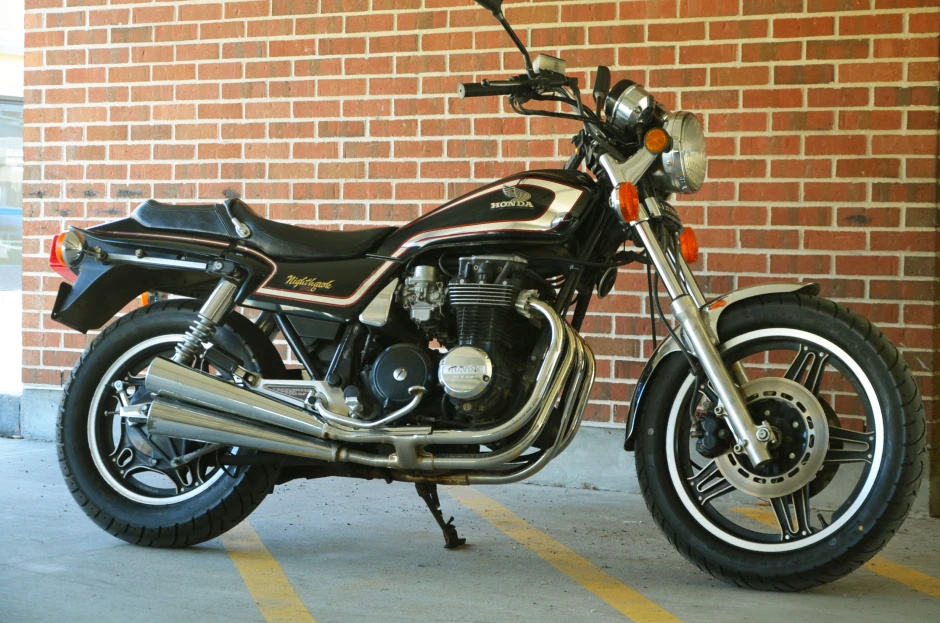 The front and rear end are from an Yamaha RD500R, the engine has (had) oversized pistons and a dynojet carb kit, kn pods, converted to rear monoshock, an Kawi ex500 fairing and a sprinkling of assorted other parts.
Now, everything is faded, worn, or seized. The white blobs you see is either white paint (from painting the shed) or big plops of pine tree sap. Someone along the line has also been robbing parts off it. But strange things, like someone took one of the front lower engine mounts and bolts off it and the odd bolt/nut here and there.
Not sure what I'm going to do with it. It's a snappy looking machine, but it's going to literally need everything torn apart and refurbished. I'm kind of afraid to take the seat off and see whats living under there and I have no idea if the engine even turns over anymore. It's definitely not going to be worth the money I'd have to put into it.
I'll probably just push it into the back of the shed for now and maybe look at it again in another year or two...