#34mm_oppy
So i go to mount the carb up with the intake and realize that it's not gonna clear the winch transmission. Great. I found four nuts to space the engine up and really just moved a spacer on the pulley to make it line up again. I might end up turning some spacers on the lathe, or i might just leave these.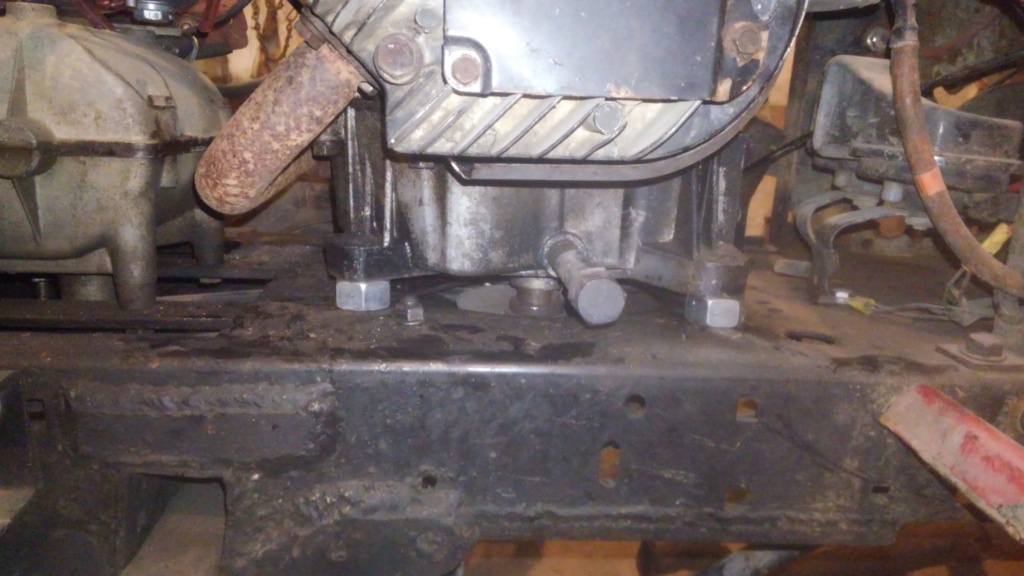 So now having enough room, i mounted it up and hooked everything up. It ended up a lot lower than i expected, but I'm planning on a snorkel of some sort anyway.
I spun her over with a drill as the battery was dead, and before too long she caught prime and fired right up. I have the fuel needle at the richest setting and it runs like an alarmed hominid. Very responsive, and starts easy. I think it's running rich but I'll just have to read what the plugs say after i run it a while.