I salvaged an old brake master cylinder from a project at work. The bore is fairly large, so im not sure il be able to use it for the hydraulic hand brake i want. Its a single circuit master for drum brakes. The only reason i kept it is because i havent actually measured it yet and its fully manual, so maybe it wont be quite as large as a boosted master from the same application. I also dont have a caliper yet either, so until i have that, i wont actually know the ideal master bore, so i may as well save the free maybe useful parts.
I also started cleaning the T7512 for gear oil conversion and inspection. Im pretty sure this is what il use for this project. I might play with some other transaxle ideas i have with one of the 206s, but il probably give the other away or something. After reading about bent 3/4in axles, i want to do at least 1in. Im considering 1 1/4, but il have to bore out and broach some of my axle accessories, and im not sure that time spent would be worth the gain. 1in axles seem pretty stout and if i build my own supports and mounts for the axle bearings, i should have very little unsupported length between the bearings and the wheel center.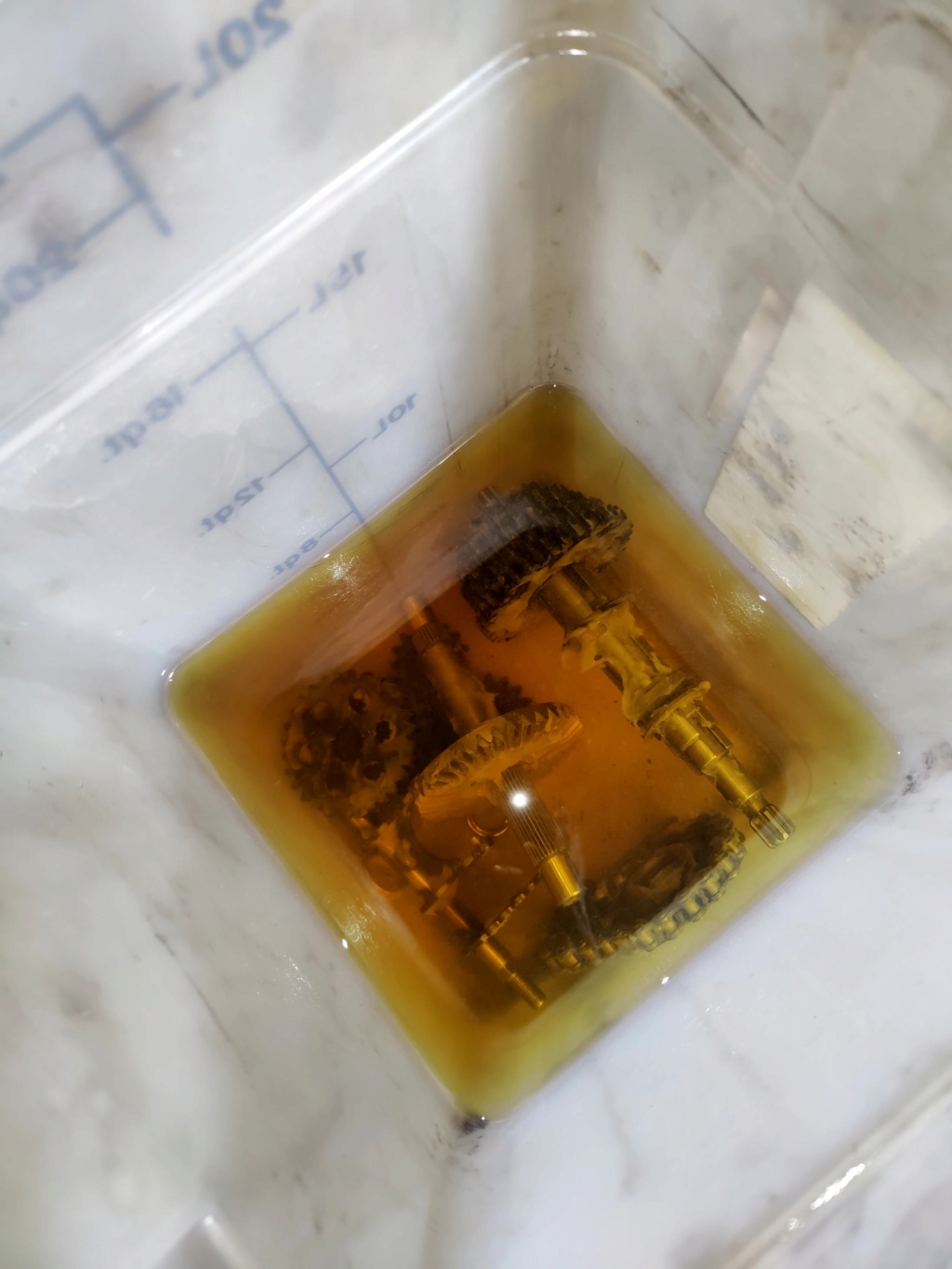 Im really looking forward to assembling this trans tomorrow morning. I feel like there could be some areas i might be able to make operate smoother with some minor tweaks, and also i just love gearboxes.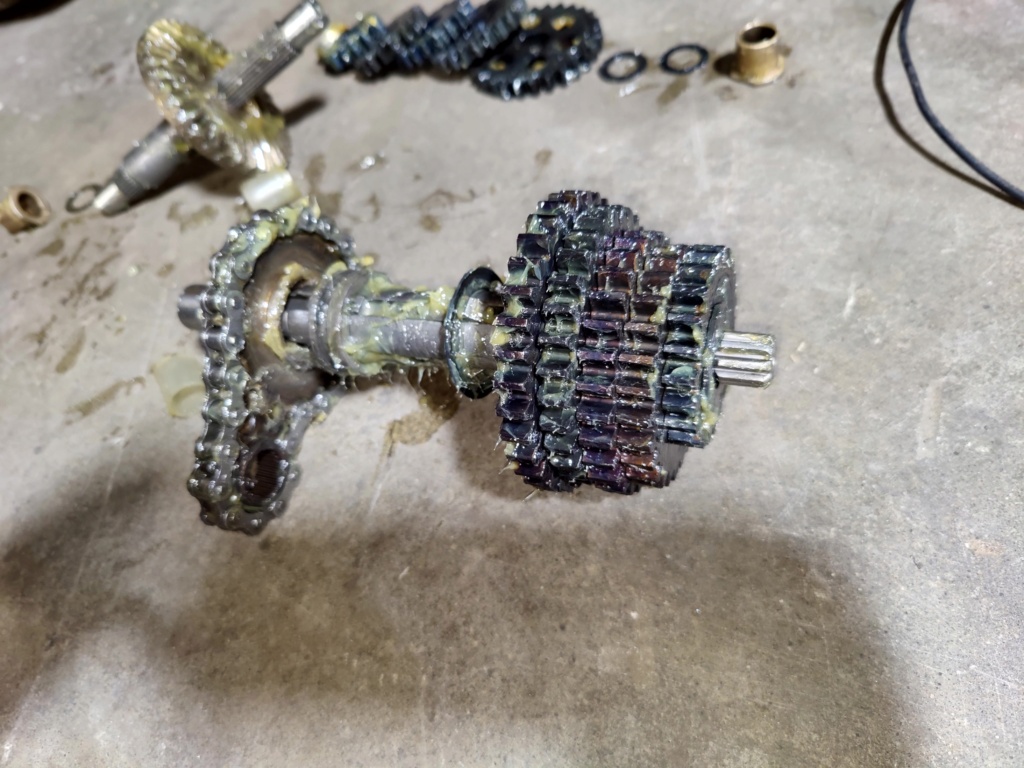 The only unfortunate thing about this transmission is the output. Its a very coarse 9 spline shaft with basically zero support as far as
#40
chain sprockets go from what i can tell. I found a steel shaft coupler though, and with the sprocket i bought, im hoping i can combine the two.
Has anyone had a reverse chain fail and break stuff? I could see it being real bad, but the chain looks pretty robust and i dont think it would break unless something else failed like the bearing surface in the reverse gear or the chain was worn out and let go. I want reverse, so maybe il just leave it and either have success or learn why not to leave it the hard way.