Ok people I am a rookie when it comes to making new post about my projects.  I'm usually making videos on them that I will also share on this but I'll do my best to give a write up on this and share the most info I can while building. I will say this now that I have already started this build but I will give details on what I have done thus far.  So whit all that said let's get to it.
I have always wanted my own UTV but lets face it them things coast so much money and not really up to what I truly think they should be. I love to make new things out of riding mowers and other things. So I thought to myself why not build your own 4x4 UTV out of a Murray riding lawn mower?
I have also gotten an old 1970's model Terra Jet ATV/Car Frame from my father that was kind enough to haul it all the way from Michigan to Missouri just to give me. The info I have on the frame is that it has a live axle setup on both front and rear axles that are 11/4 axles with 24 tooth #60 sprockets on both.  The tires on it are 26-12-12 all the way around it. The steering is setup to be in the middle of the frame.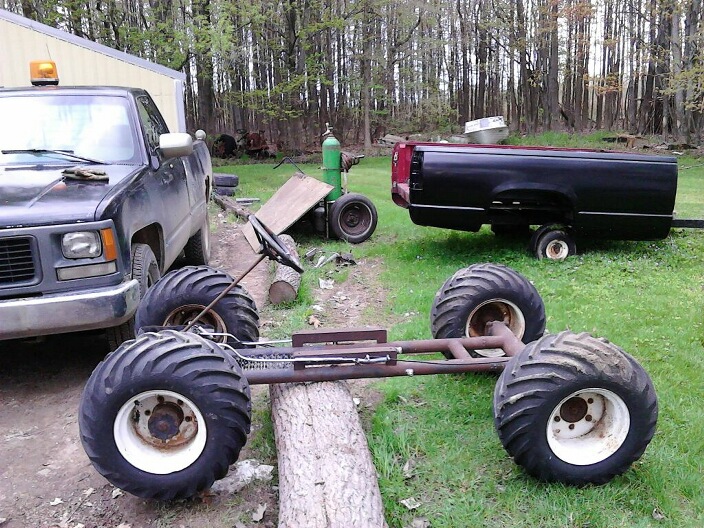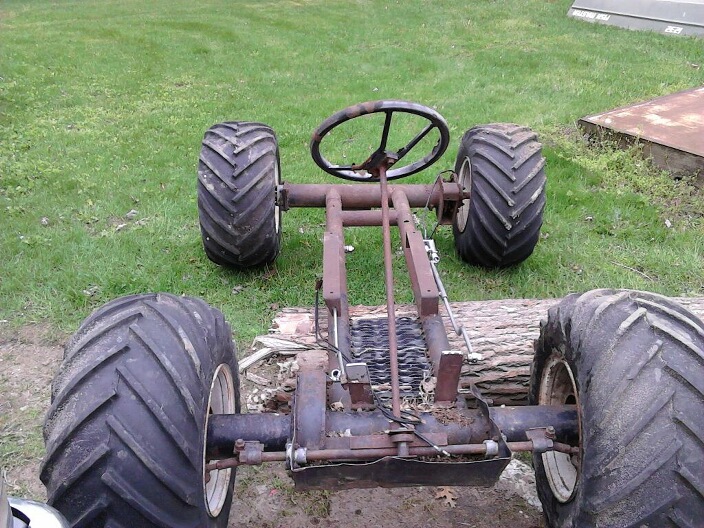 So what I have done is taken the mower and got it on top of the Terra Jet frame.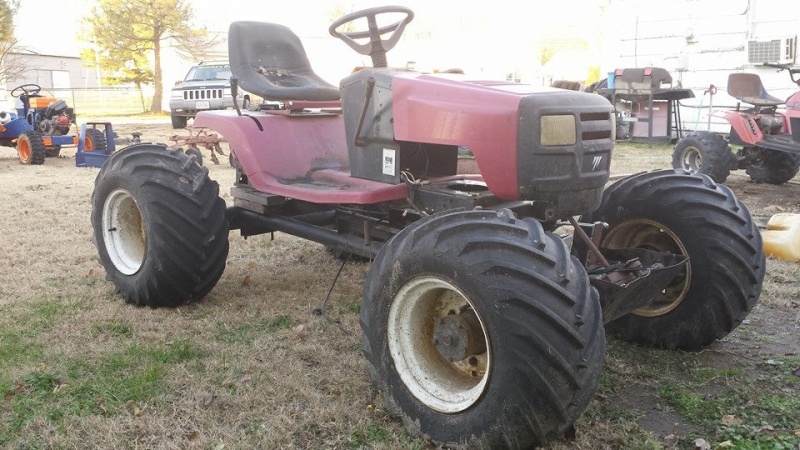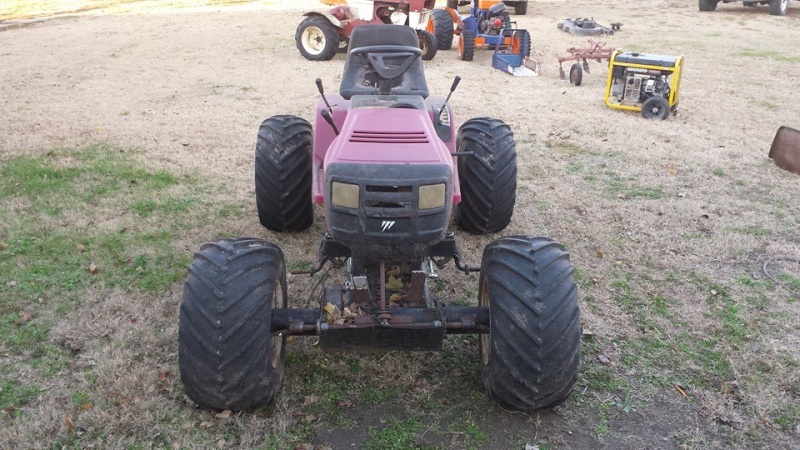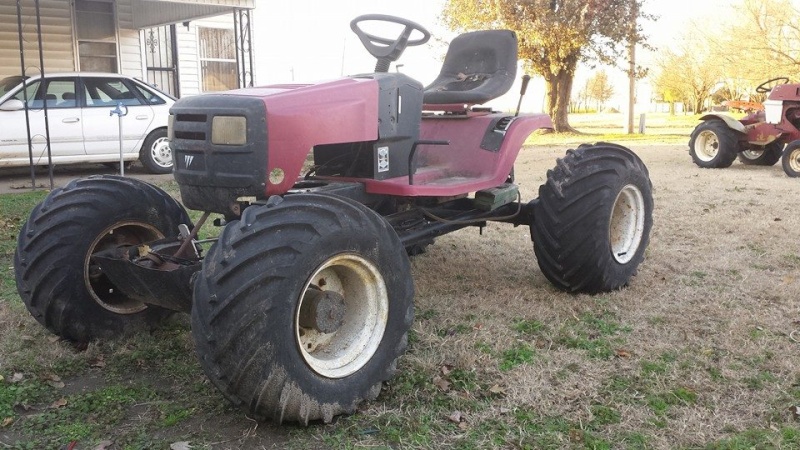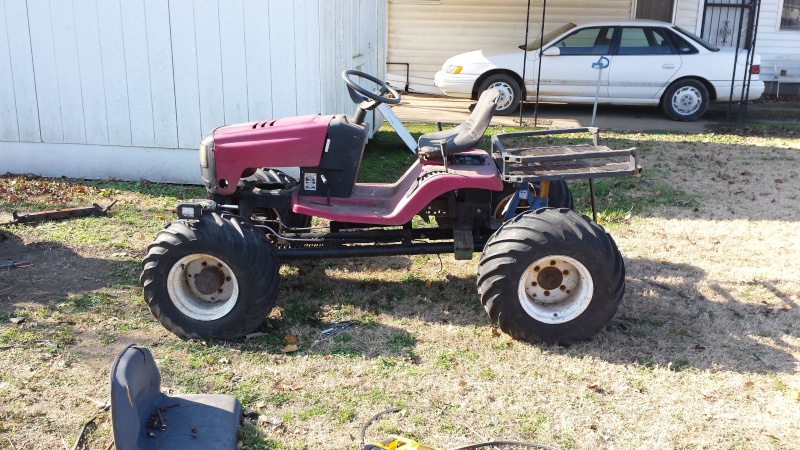 It looked ok like that but I kinda didn't like how low it was sitting over all. So I cut 4 - 14 inch pieces of 1x1 steel tubing to raise the mower up a little higher for a over all 12 inches off of the frame of the Terra Jet. I will be adding more bracing later to hold it up.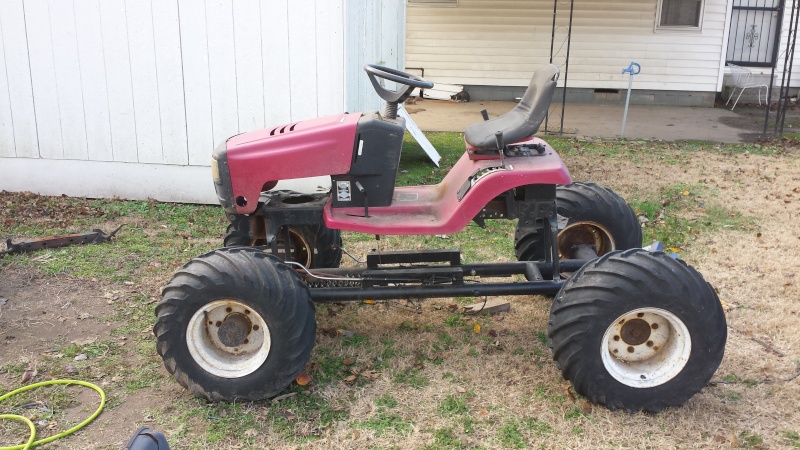 Well I was really liking the over all look but whats the fun in only being able to have one person on it at a time so I decided to widen out the body to have a two person UTV. It is 12 inches wider than stock. To mount the body back on the mower frame I made some extended braces that would allow the bode to be bolted back to the frame and I also extended the clutch so that I can use the stock pedal.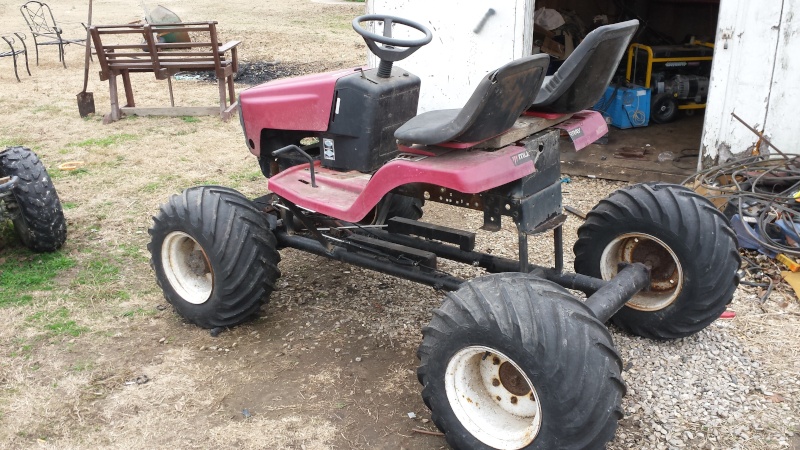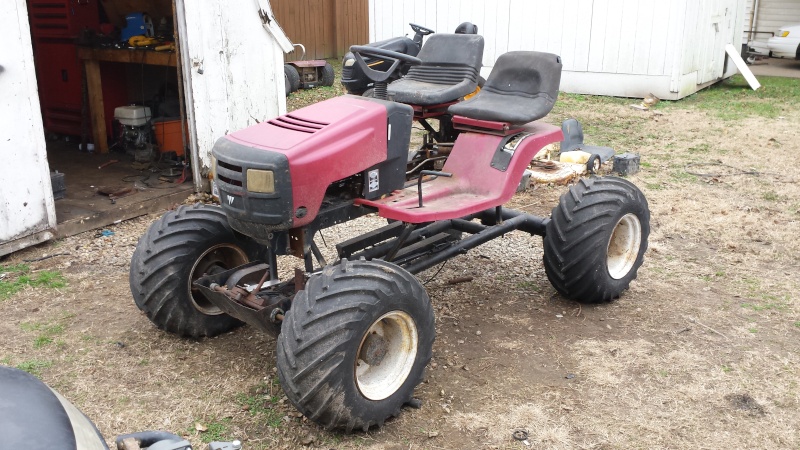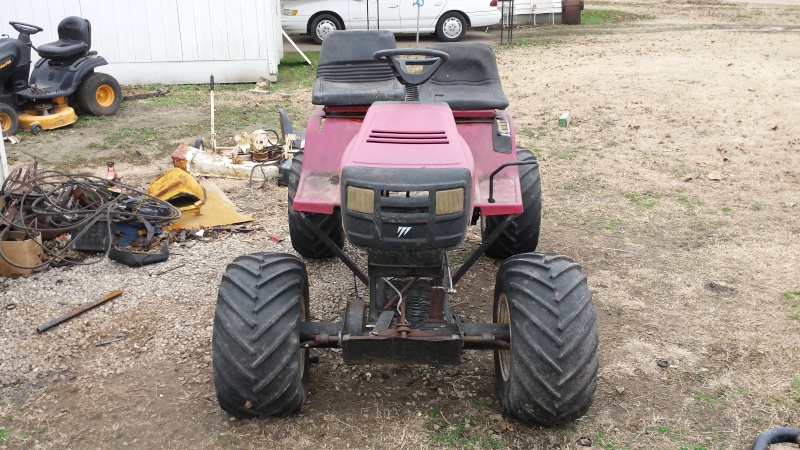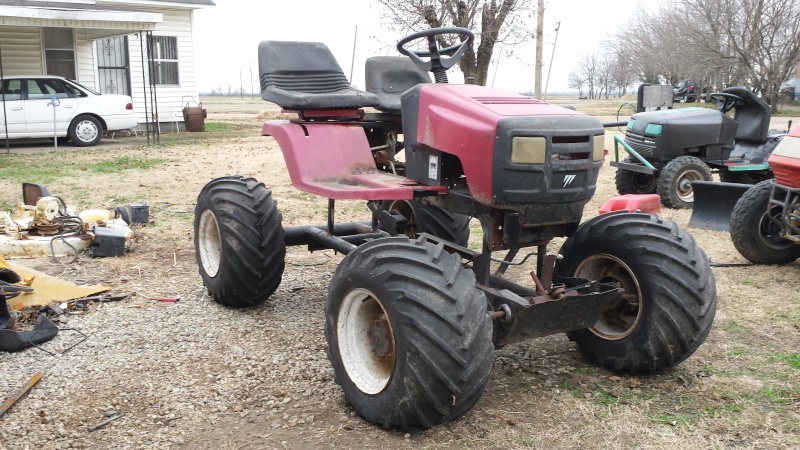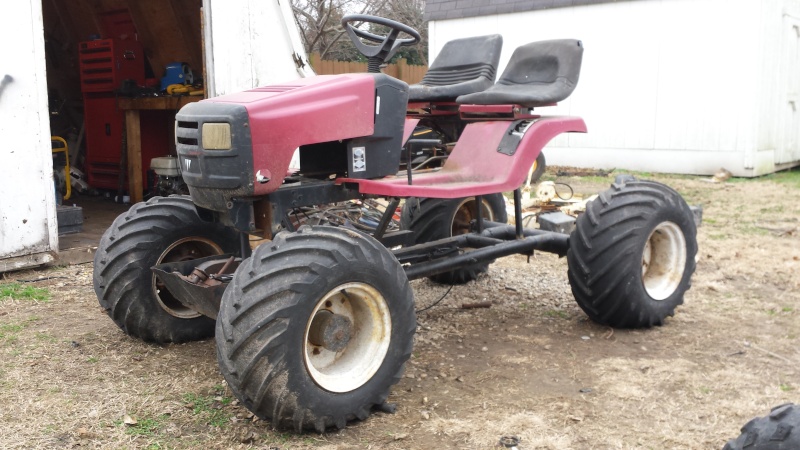 and as far as the total ride height is I'm not sure as of now but I will get a good measurement soon. 
So as you can see by looking at the pictures of the Terra Jet frame you can see that the front and rear have live axles and they also have 24 tooth #60 sprockets on them.
They are both off set from each other. The sprocket on the front is on the right and the sprocket on the rear is on the left. So I had to think of a way I could power this thing with what I had and make it work good.  I will be using a 22 HP Briggs and Stratton V-twin Intek motor so with it being a bottom shaft motor I would need some way to transfer it to the front and rear axles on the Terra Jet frame. So what I have done is took a Peerless 820-037 riding mower trans and put it on the mower frame in the stock location.  Seeing as how the front and rear axles of the Terra Jet frame had sprockets on them I could put some sprockets on the ends of the mowers trans and by using some #60 roller chain it would then transfer the power to the axles of the Terra Jet frame. Also with all the stress that would be on the trans case of the mower I will be adding pillow block bearings on the axles to help support it with less stress.
The driver side of the sprocket will have a chain running straight back to the rear axle of the Terra Jet frame. The left side of the axle of the mower trans will have a sprocket that will have a chain running up to a JackShaft setup because the sprocket on the front of the Terra Jet frame is off set from the sprocket on the mower trans so thus is why there is a JackShaft.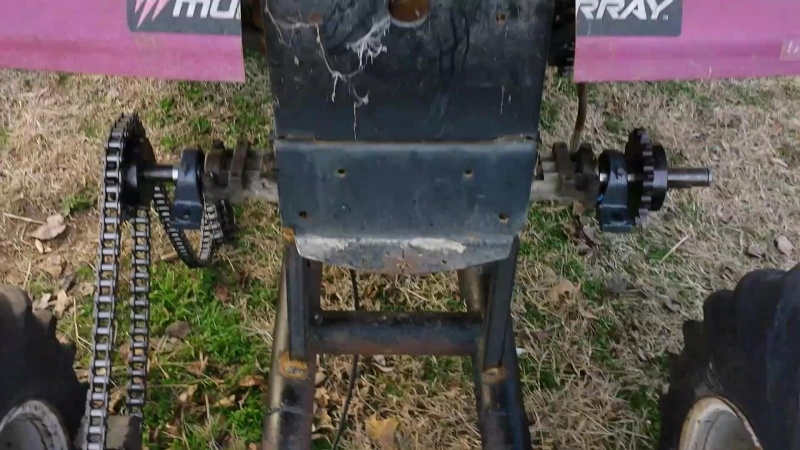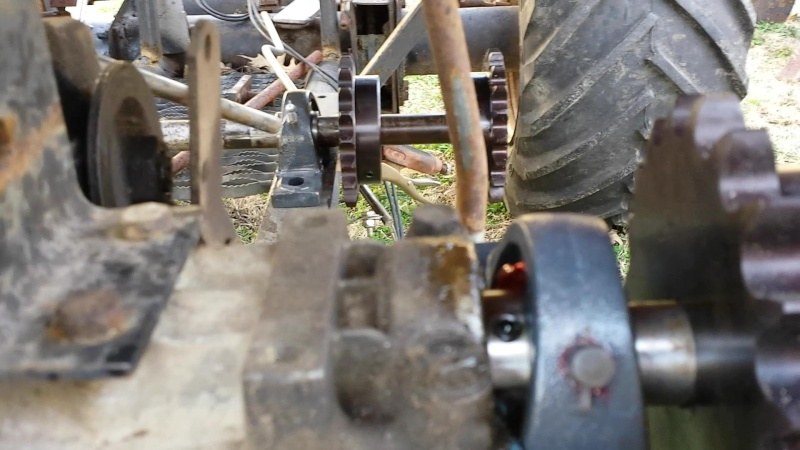 I will also be taking a trailer that would be used to pull behind a riding lawn mower and turning it into a dump bed for the rear of it.  As for now I hope this will be enough info for you all and you can feel free to ask question. Please feel free to find my build videos on this also at
www.youtube.com/puppetkicker
and feel free to subscribe if your not already. God Bless You All and I hope you like it.