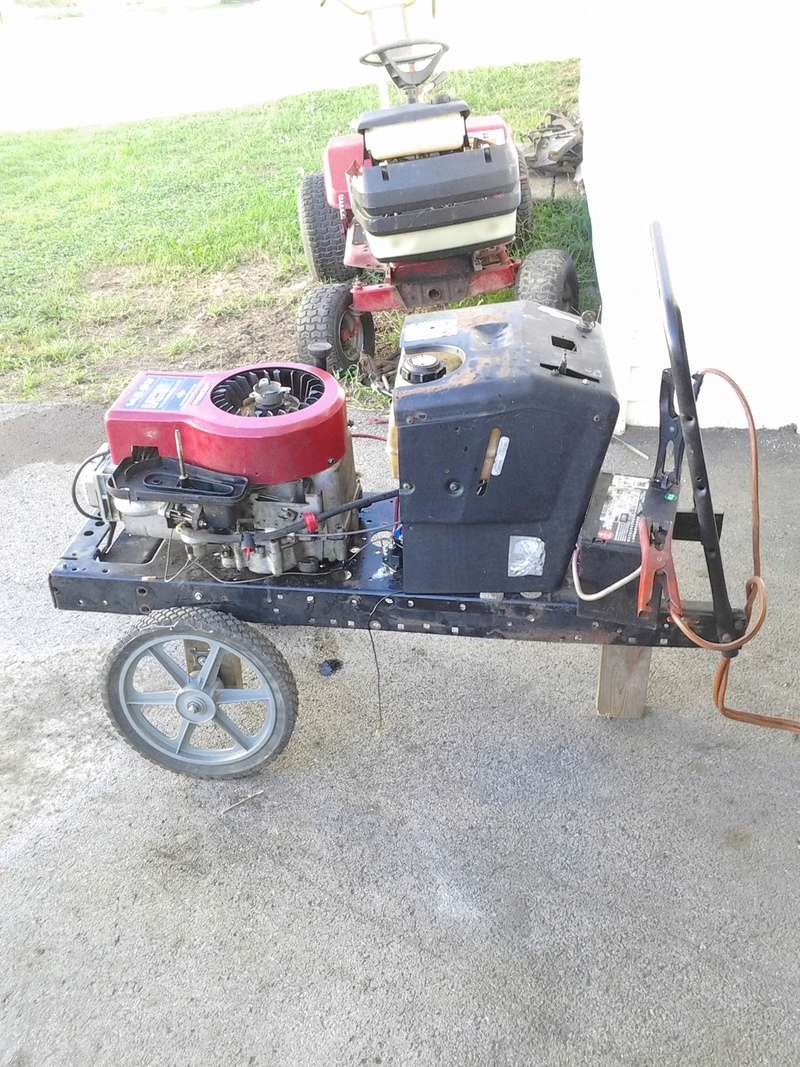 My homemade riding tractor engine test stand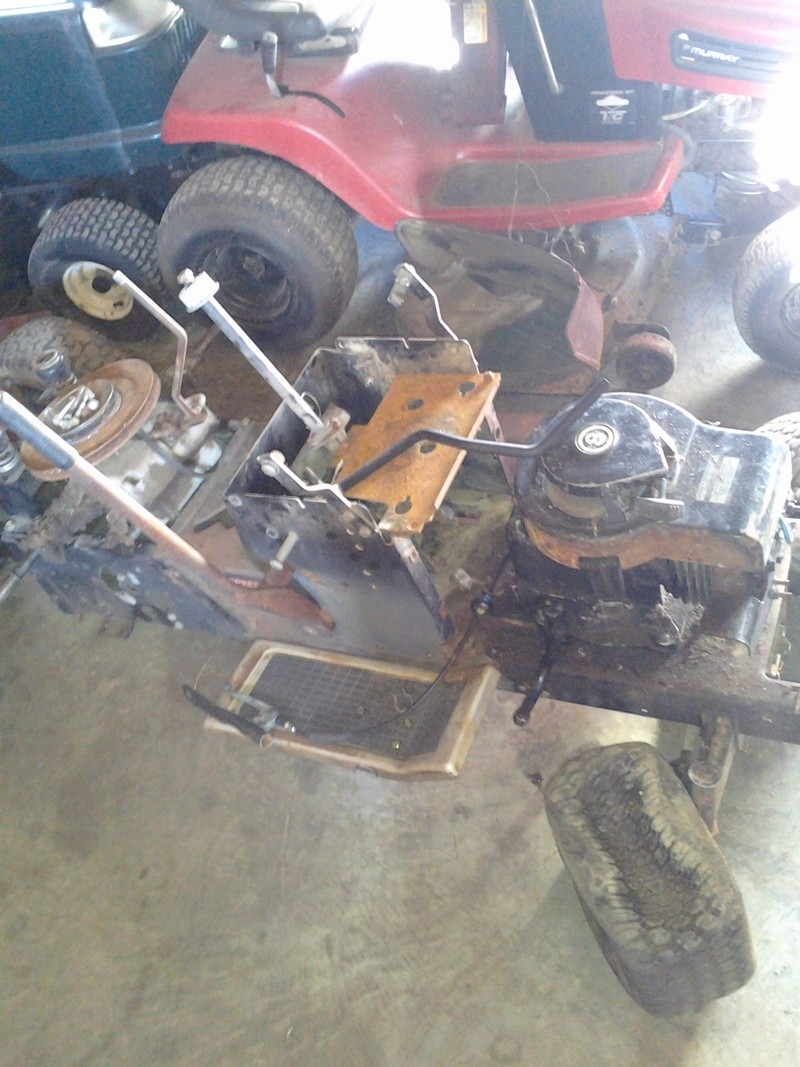 My Basic B#$ch Craftsman cube romper project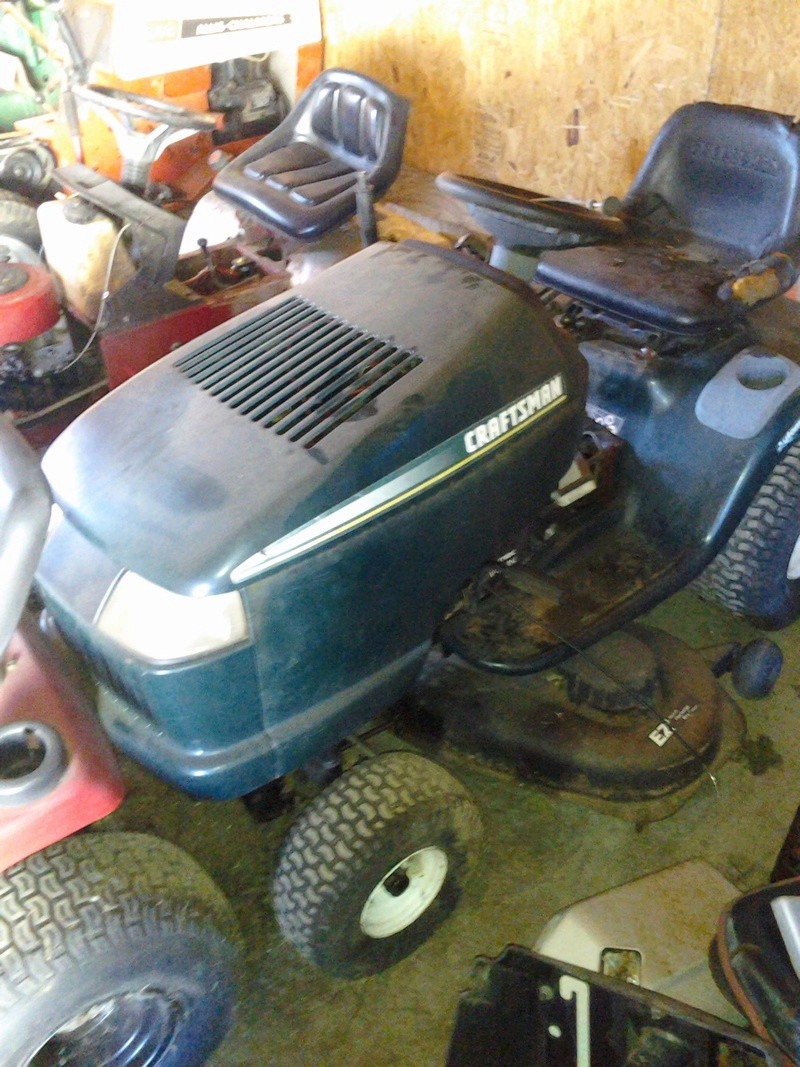 20hp v-twin lawn mower project. hoping to get this one going to use on the yard.
My engine collection: locked up 18hp opposed, 12hp flathead with pull start crank swapped in, 2 briggs OHV singles, 14hp John Deere 214 kohler with thrown rod, 15hp John Deere lt155 kohler Command pro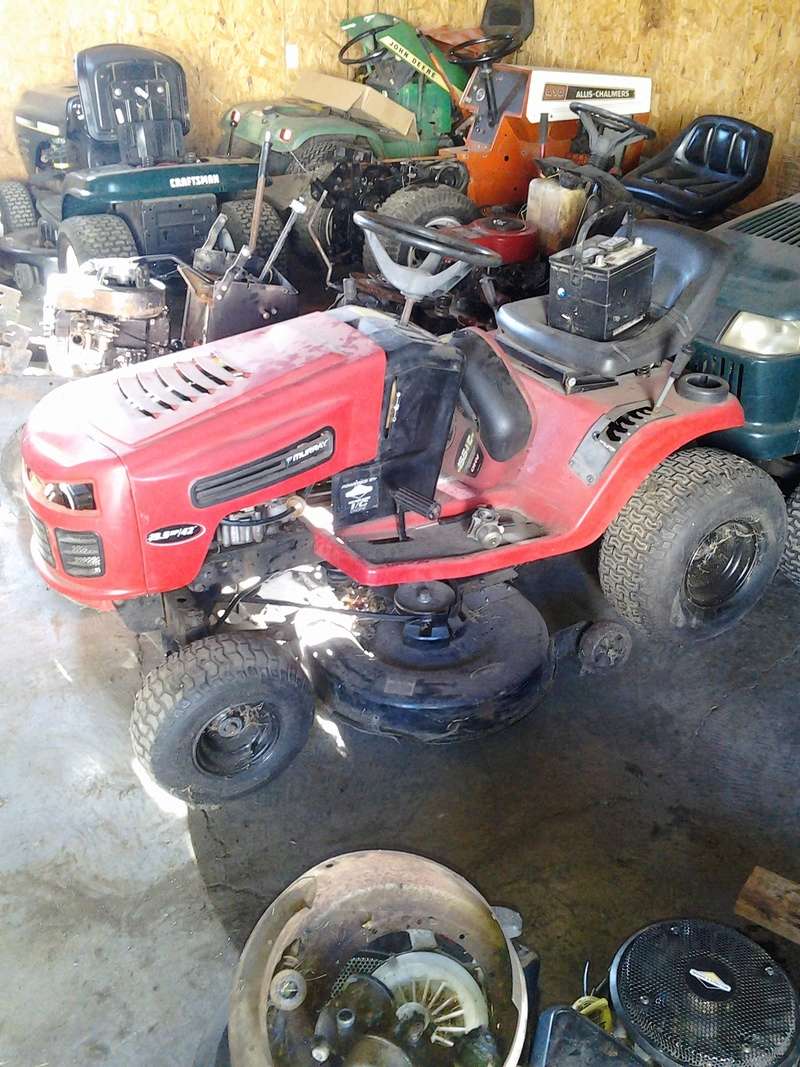 dads murray widebody. needs carb/governor work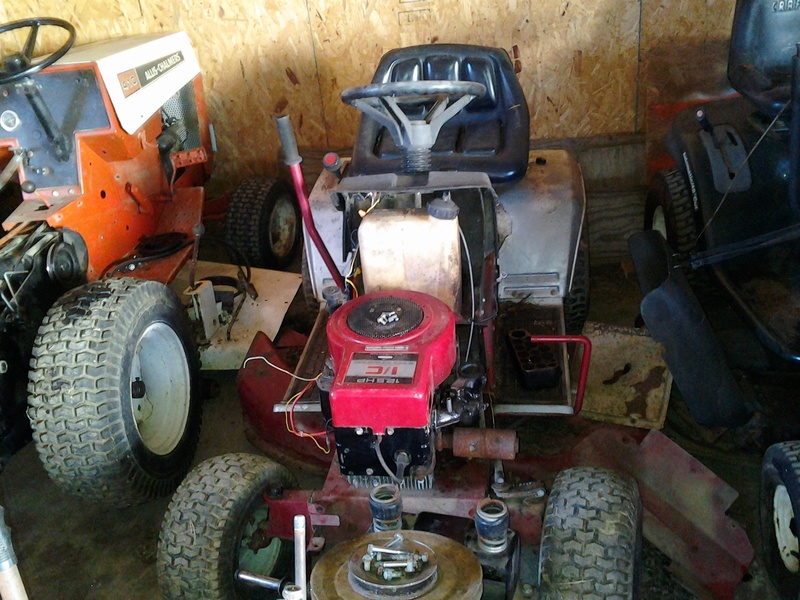 MTD project to sell as a mower. will sell as is right now too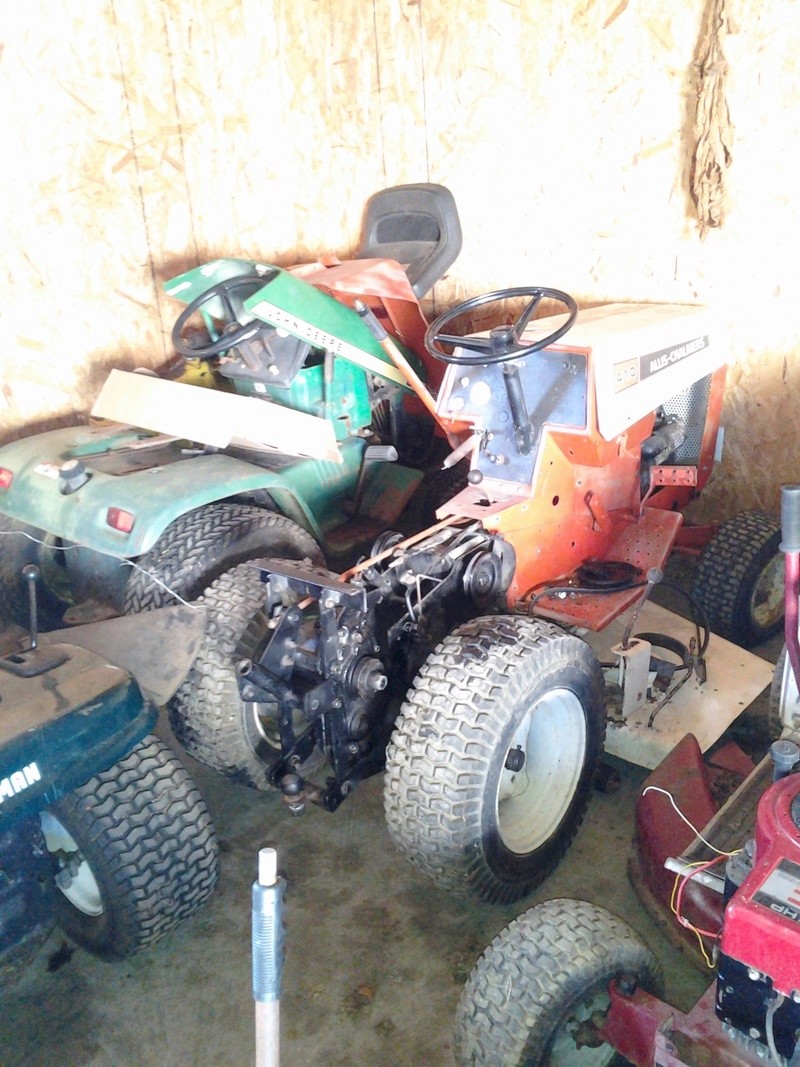 my two garden tractors: Allis Chalmers 410 and John Deere 214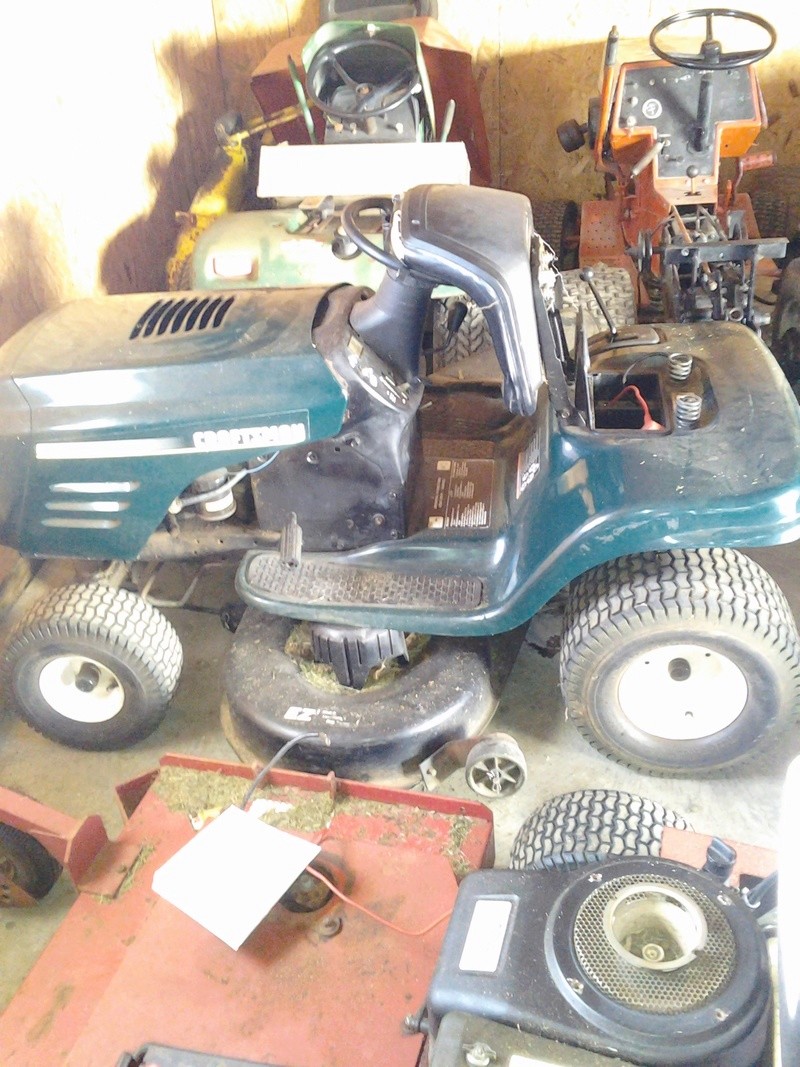 Craftsman LT1000 with a non original Kohler Command pro 398 cc with MST 206 tranny. Best. Mower. Ever.
Snapper Kees Pro Division walk behind with a Wisconsin Robin engine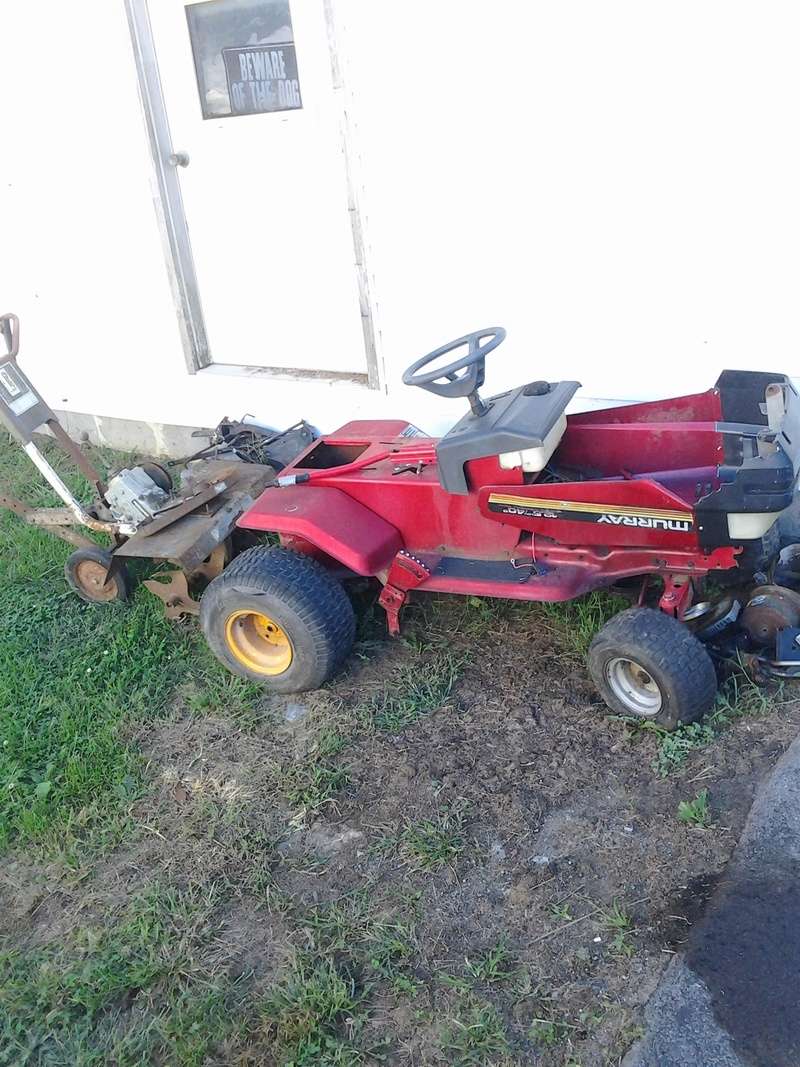 winter racing mower project and tiller "resto" project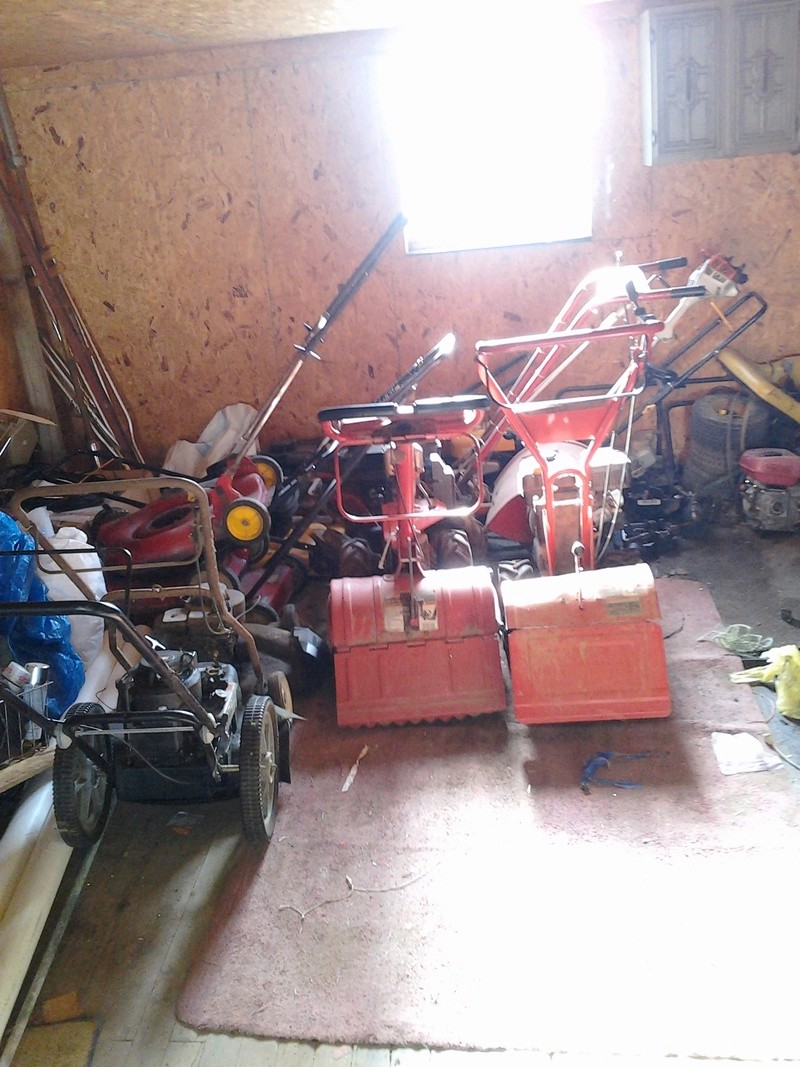 my other smaller engine "collection" including a 80s model Troy Bilt Econo Horse with a Tecumseh 6hp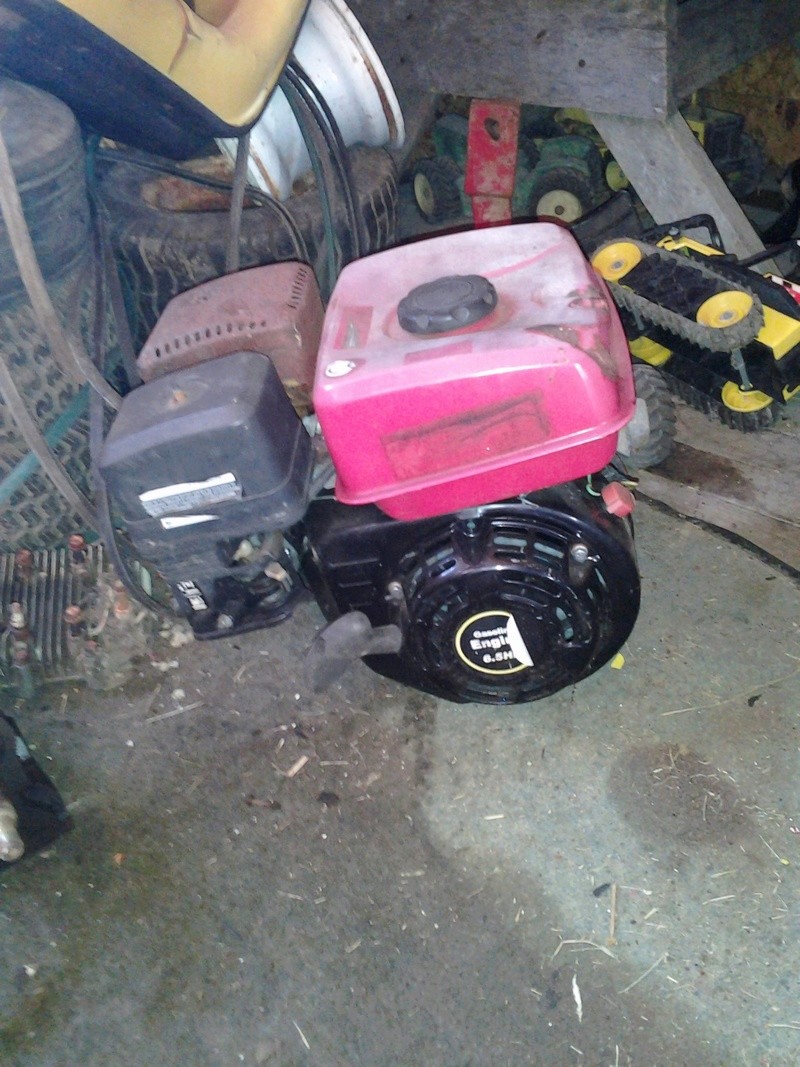 a honda clone? and a briggs horizontal shaft that was bought new and threw a rod after one year. i hate briggs lol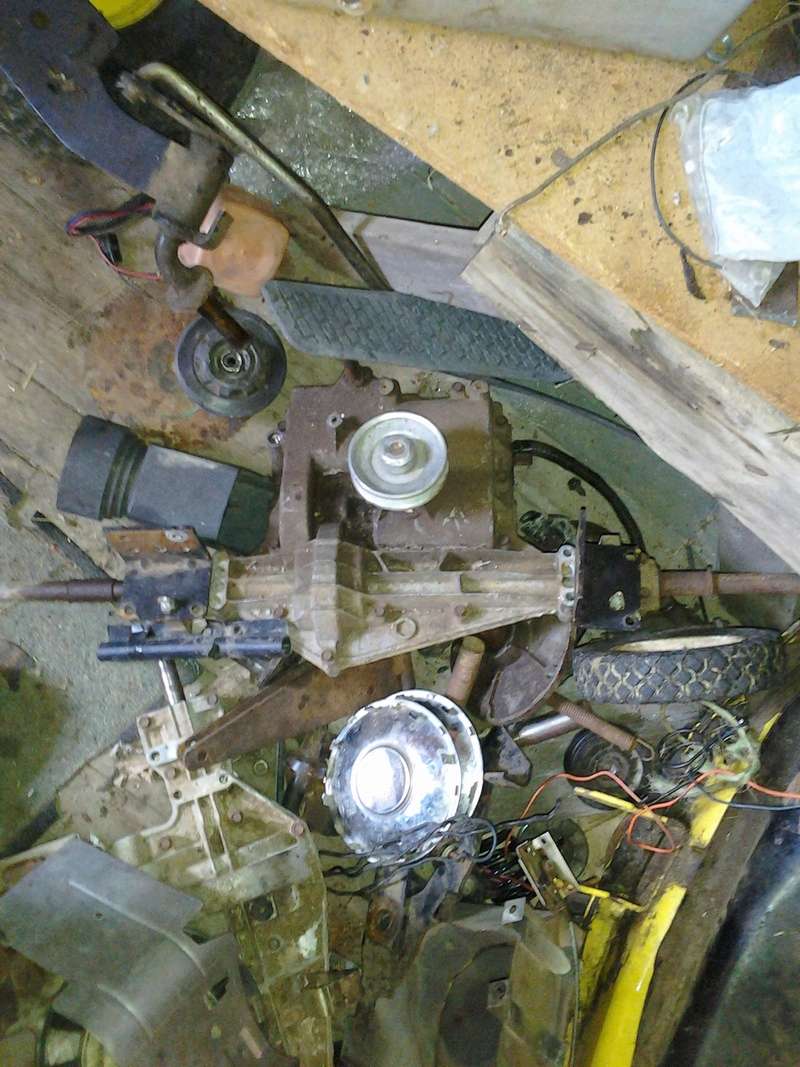 hmm....anyone guess what this is going in?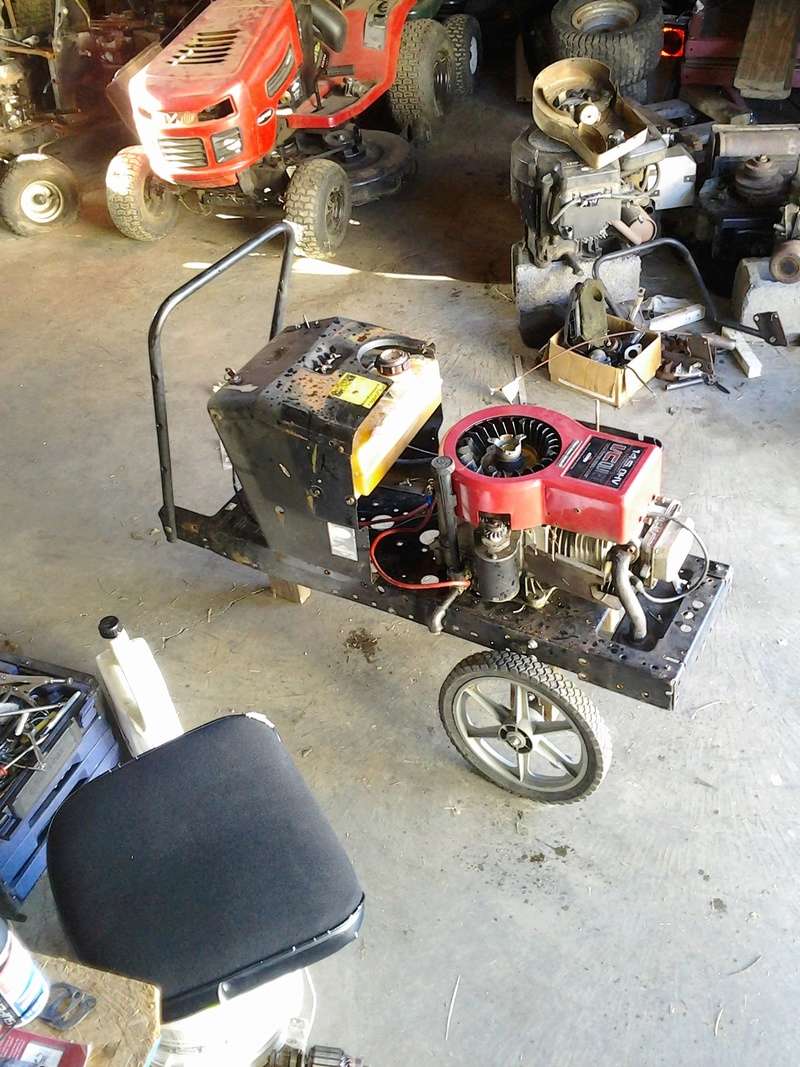 another shot of my engine stand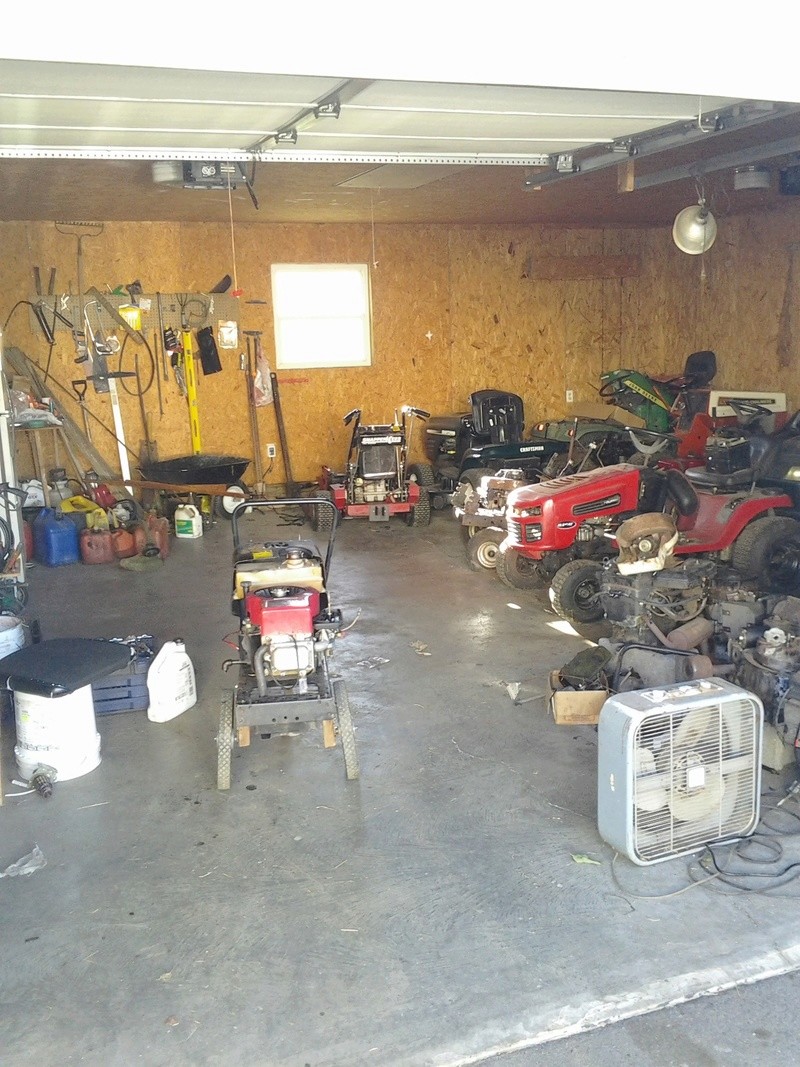 full shot of my garage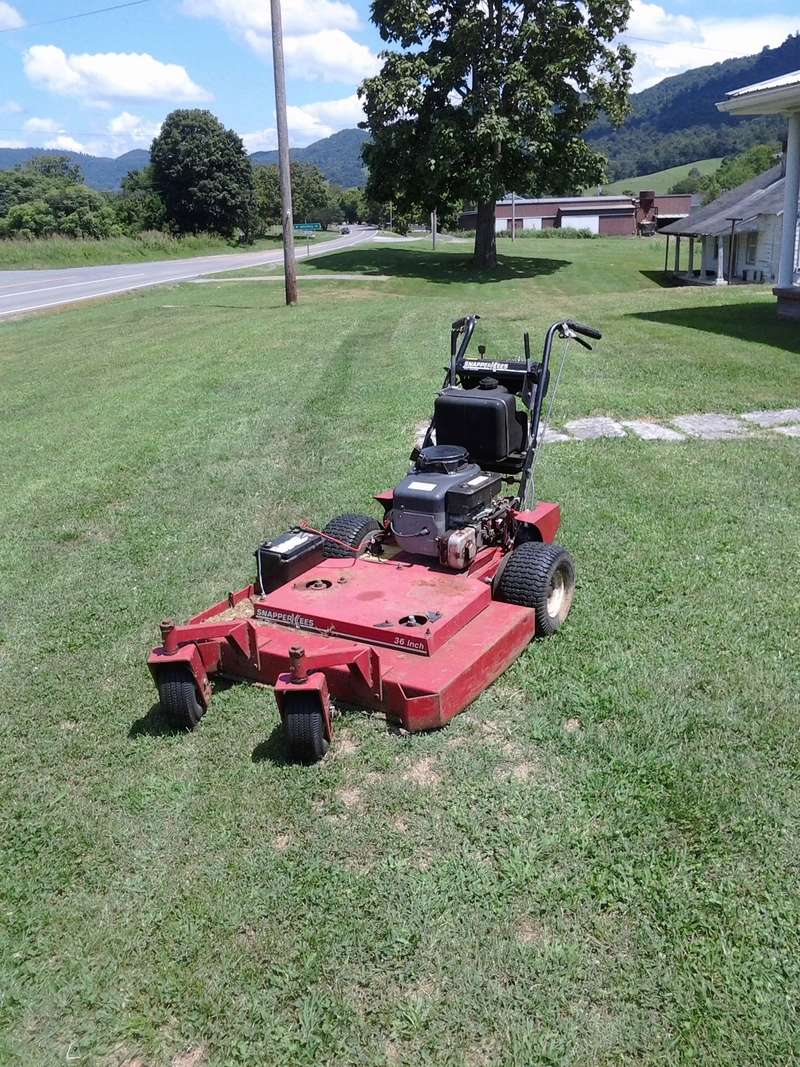 glory shot of my walk behind
sorry for such a long post. feel free to show whatcha got!