FINALLY
I made time for this and got the tough work done on it and just have to power wash it then wire wheel it a little and smear some rustoleum on a few places and finish putting the covers on when dry.
We are going to find a larger tote for the back so my wife can haul more in it.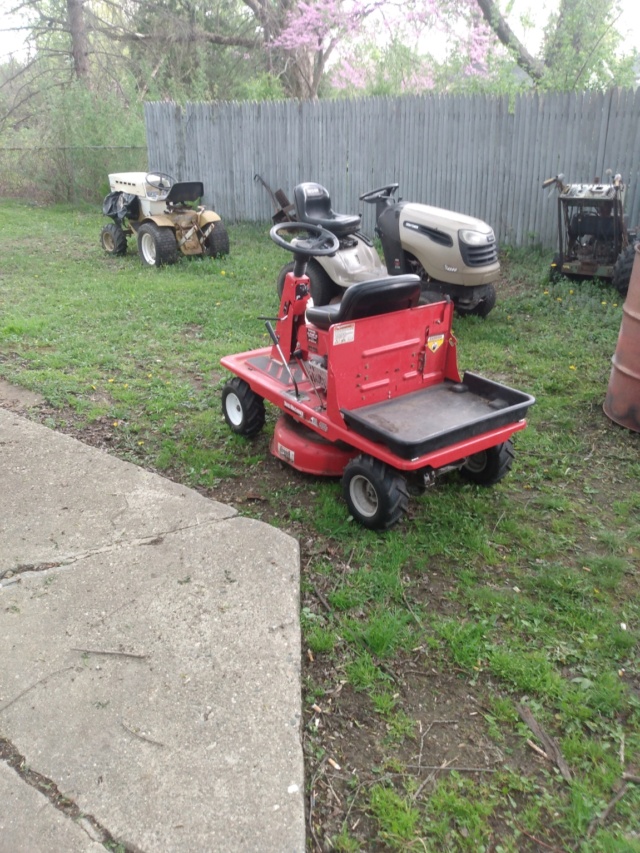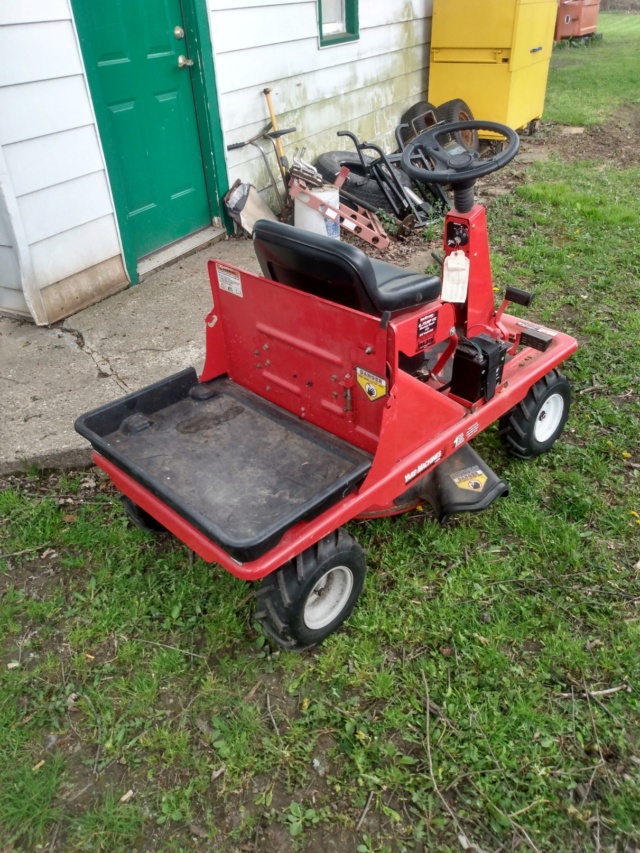 This tiny little mower has two drive belts and two deck belts, there is no throttle per say just start it up and mash down on the drive pedal which is really just a foot operated VARI-DRIVE.
I mowed the back yard here and it mows but with just the one 24" blade it takes a bit more time.
It does turn rather tight and is very maneuverable and the new treads keep it moving along.
It is done enough to take up north to the other house and get it out of my way down here, only one more left to fix and take up north and the garage here will be somewhat open.
The sears version of these was recalled after a year because of some stupid little problem - Under certain operating conditions, the vehicle's transmission may fail causing a loss of drive and brake ability, pppffff   sounds like a fun way to end a boring mowing run.
pssst: side note, AI can't believe I actually got all the tires on the right way.