MightyRaze
Administrator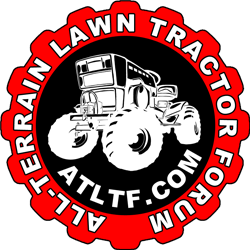 2017 Build-Off Finalist

2017 Build-Off Finalist

2018 Build-Off Top 3 Winner

2018 Build-Off Top 3 Winner

2019 Build-Off Top 3 Winner

2019 Build-Off Top 3 Winner

2021 Winner of Winners

2021 Winner of Winners

1st Place Build-Off 2022

1st Place Build-Off Winner 2022

10,000 POSTS!

10,000 POSTS!




Age

: 48


Join date

: 2016-09-06


Points

: 14267


Posts

: 10080


Location

: Oklahoma

Subject: Hijacking! Wed 11 Apr 2018, 11:03 am

---

I have seen a lot of sidetracked threads lately.  Especially, Topic driven threads like the Build-Off and events threads.  We are all to blame.  With all the social media outlets today, we have become social beings.

I'll give an example.  NOTE, this is an example.  I am not picking on or singling out Double W Cross Ranch in any way.  I can pick any build-off thread and point to the same thing.  It was just the most recent.  I can point out most of us doing it, even myself.

Example:  

In the Haspin thread:  Crazy_Carl posted about prepping for the trip, then Double W Cross Ranch posts about Carl's atv.  Next thing you know there are 5-10 posts about the ATV that is not related to the Topic.

Sometimes the comments can be creative to the builds.  We just need to be vigilant of meaningful conversation where it needs to be meaningful.

Thanks guys!