Well I got the ol' JD outside today. Hasnt been run in close to a month but the ol' K Series started up pretty good and ran just as smooth as always. Then once she was good and warmed up it was time to hit some snow!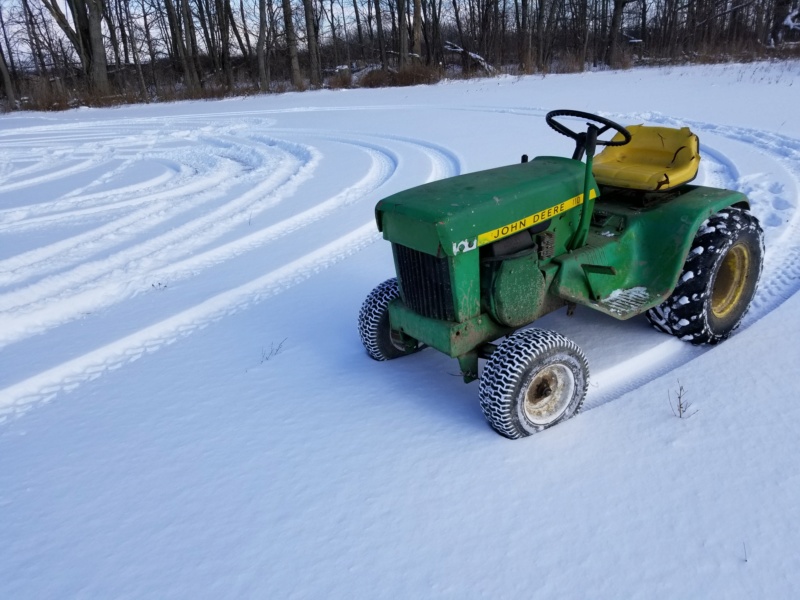 Pretty fun to drift 'er around on the ice! Haha.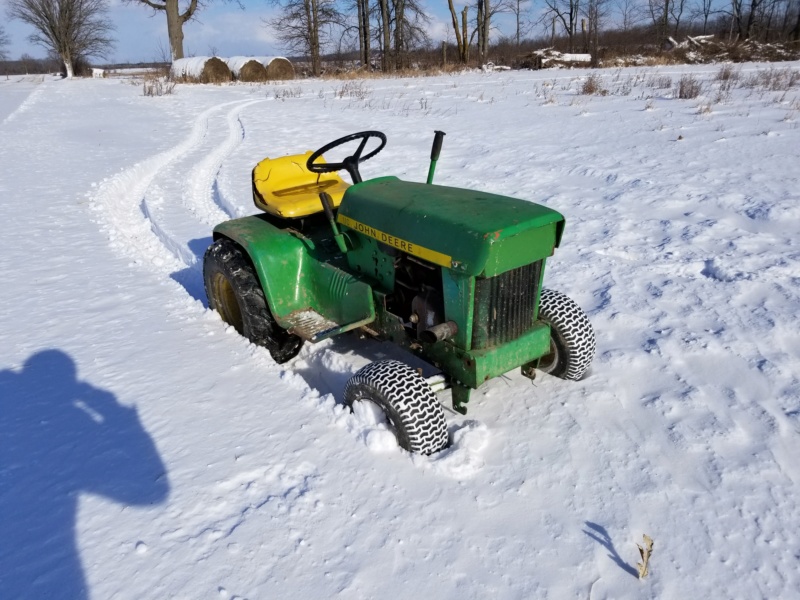 She's still working fine, nothing really new with it either. Although the starter spins over kinda slow and makes a lotta noise so sometime soon I think I'd like to tear it apart to clean it and lube up the bushings. That's probably all for now, she's a pretty fun ride!