yeethaw
Frequent Poster






2020 Build-Off Entrant

2020 Build-Off Entrant




Age

: 18


Join date

: 2019-04-23


Points

: 1906


Posts

: 182


Location

: beecher il

Subject: Ignition switch help Mon May 27, 2019 11:00 pm

---

So I went to replace the ignition switch on my mtd and I think I mixed some of the wires up when I went to put the new one on could someone tell me how to Check which wires go to which port? And could you explain it in simple terms since I'm inexperienced with small engines thank you
MightyRaze
Administrator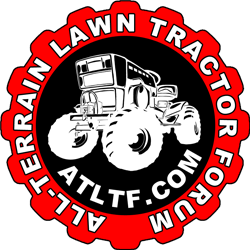 2017 Build-Off Finalist

2017 Build-Off Finalist

2018 Build-Off Top 3 Winner

2018 Build-Off Top 3 Winner

2019 Build-Off Top 3 Winner

2019 Build-Off Top 3 Winner

2021 Winner of Winners

2021 Winner of Winners

1st Place Build-Off 2022

1st Place Build-Off Winner 2022

10,000 POSTS!

10,000 POSTS!




Age

: 48


Join date

: 2016-09-06


Points

: 14267


Posts

: 10080


Location

: Oklahoma

Subject: Re: Ignition switch help Tue May 28, 2019 8:29 am

---

Hopefully you got the right one. I am also guessing that it wasn't a plug on back side but individual wires with connectors.

Back side of the switch should have some letters.
G - Ground
S - Solenoid  (Small terminal to fire it)
M - Magneto, kill wire from magneto/coil goes here.
B - Battery, should connect to battery or the battery side of the Solenoid (Big terminal, not the starter side)

You may have other letters like L-Lights, A1 or A2 that connect to different things like fuel solenoids, alternator and safeties. Little more information like model of MTD, has the wiring been modified. Pictures?  Hope some of this helps?
CosmicArkie
Casual Member







Join date

: 2019-02-24


Points

: 1765


Posts

: 22


Location

: Texas

Sponsored content