Our 1919 Climax (c/n 1551, 70 ton class C) CSRR #9 is finally up and running! First time she's steamed in well over 50 years.
First fire up.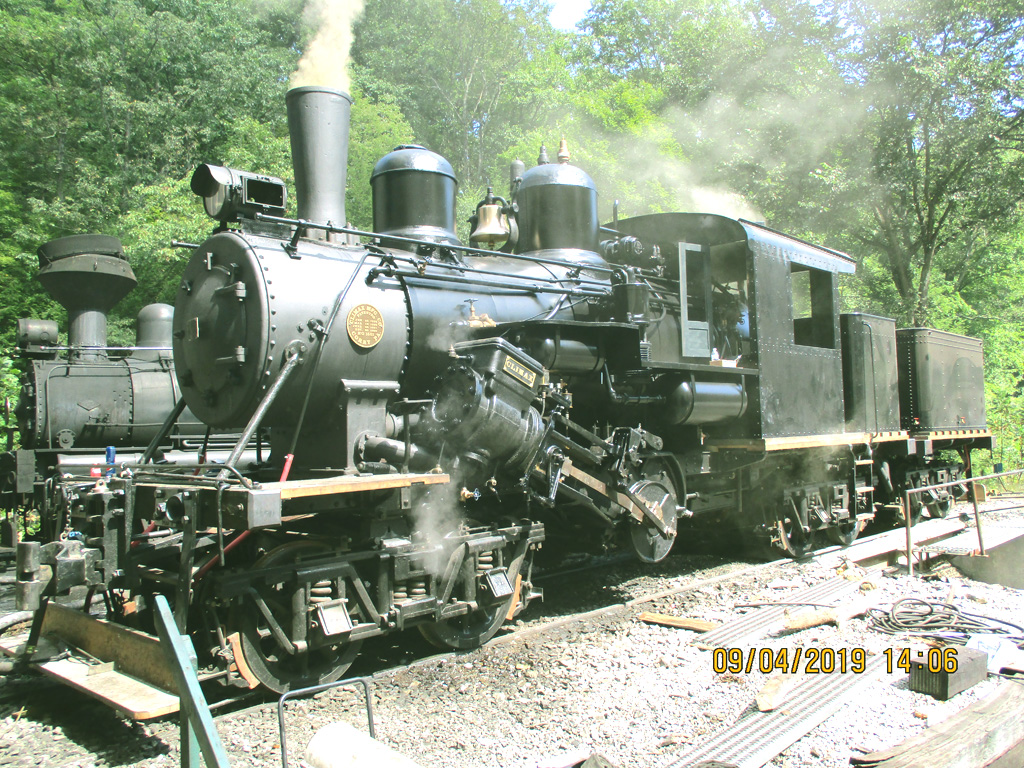 Before.
Hydro test earlier this year (FRA inspection) certified for 200 psi working pressure.
Running.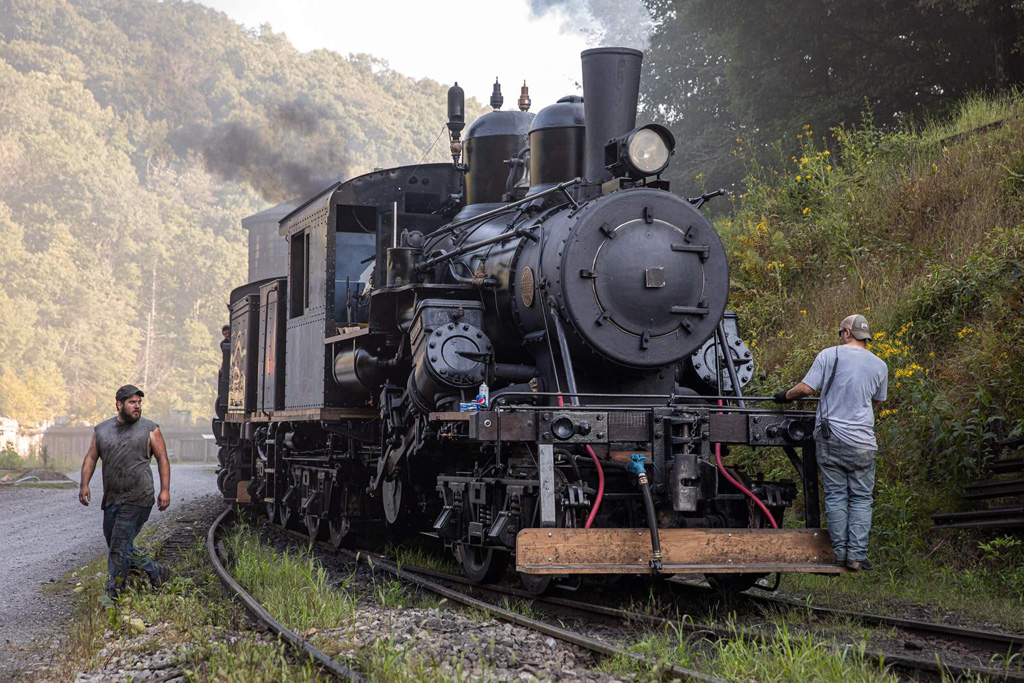 Climax locomotive shop number 1551 was built by the Climax Locomotive Works in Corry, Pennsylvania, in 1919 and delivered new to the Moore-Keppel Company lumber operation in Ellamore (Randolph County) West Virginia. It operated there until the lumber mill closed in 1946. It was then used as standby power on the coal hauling Middle Fork Railroad before being retired in 1960. It was the one of the last Climax locomotives in U.S. commercial operation.
Purchased by the State of W.Va. in 1970 for the Cass Scenic Railroad State Park, restoration work had just started when a massive fire destroyed the Cass shop complex in July, 1972. Restoration was taken up again in 2002 by a group of dedicated volunteers working a couple of weekends a month at the CSRR. In 2015 the Railroad part of the state park was taken over by the Durbin and Greenbrier Valley Railroad and the restoration was continued by the crew of the Cass Locomotive Shop (CSRR) under the direction of the DGVR.
09-05-2019 marked the first day it moved under its own power, today it ran for a special Heritage event here at the CSRR State park. Pulled a few log cars around for photo shoots and will (God willing) run again Sunday, and more in the future!