MightyRaze
Administrator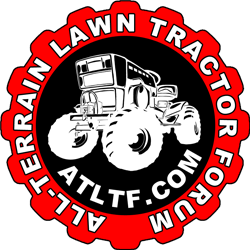 2017 Build-Off Finalist

2017 Build-Off Finalist

2018 Build-Off Top 3 Winner

2018 Build-Off Top 3 Winner

2019 Build-Off Top 3 Winner

2019 Build-Off Top 3 Winner

2021 Winner of Winners

2021 Winner of Winners

1st Place Build-Off 2022

1st Place Build-Off Winner 2022

10,000 POSTS!

10,000 POSTS!




Age

: 48


Join date

: 2016-09-06


Points

: 14264


Posts

: 10078


Location

: Oklahoma

Subject: 25 yrs ago. April 19th 2020, 12:27 pm

---

I can easily remember this day 25 years ago.  It was a Wednesday, and I was in college.  My Monday - Wednesday - Friday classes didn't start until later in the day, so I got to sleep in most of the time on those days.  I knew this day was going to be a nice weather day, so I was confused when I was awoken by the sound of thunder.  I remember looking out the window, they were open through all the house. I still lived at home with my parents at this time. When I looked out the window the sky was clear and sun was shining.  I was thinking, I must have imagined it.  Just as I rolled over a massive gust of wind hit and slammed most of the open doors in the house shut!  I got up pretty quick to look out the other side of the house, because pop up thunderstorms are pretty common here in Oklahoma.  Even on days not predicted.  I only saw clear sky out that way too.  I decided to turn on the TV and see if there was any news.  Regular morning programming was running.  After about 2 minutes of watching, local news broke in. "There are reports of a bomb going off in downtown Oklahoma City.  People all over the metro are reporting hearing the BOOM. We'll bring you more as this develops."  I remember thinking, is that what I heard and the gust the shockwave?  Surely not, we live like 17 miles away "as the crow flies". I watched a few more minutes of TV, to see if they cut back in.  They did and with this...

Then moments later....

I headed outside to look for my mom to tell her.  My dad had just gotten home from work that morning.  (He was a truck driver)  I mentioned, did you hear the boom, that was a bomb in the city that blew up a building.  Later my dad realized the Ryder truck passed him, speeding and reckless, going down the interstate that morning heading home.  I remember going downtown a couple times to see with my own eyes.  It was hard to believe.

Some things are hard to forget...

If interested short video I found.