MightyRaze
Administrator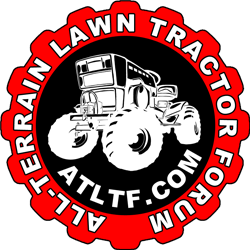 2017 Build-Off Finalist

2017 Build-Off Finalist

2018 Build-Off Top 3 Winner

2018 Build-Off Top 3 Winner

2019 Build-Off Top 3 Winner

2019 Build-Off Top 3 Winner

2021 Winner of Winners

2021 Winner of Winners

1st Place Build-Off 2022

1st Place Build-Off Winner 2022

10,000 POSTS!

10,000 POSTS!




Age

: 48


Join date

: 2016-09-06


Points

: 14275


Posts

: 10086


Location

: Oklahoma

Subject: Site issues? Sun Jan 16, 2022 11:14 pm

---
Budget_gokart
Established Member





2022 Build-Off Entrant

2022 Build-Off Entrant

2023 Build-Off Entrant

2023 Build-Off Entrant




Age

: 20


Join date

: 2020-12-23


Points

: 1849


Posts

: 699


Location

: Roachdale IN

Subject: Re: Site issues? Sun Jan 16, 2022 11:32 pm

---

It must be from all the sudden activity
Nevadablue
Established Member





2022 Build-Off Entrant

2022 Build-Off Entrant




Join date

: 2021-07-01


Points

: 1843


Posts

: 854


Location

: Nevada

Subject: Re: Site issues? Sun Jan 16, 2022 11:52 pm

---

I see the minus notifications all the time. If I try to remove them too quickly it seems.

(iPad with OS 15.2 on Safari)
Murraymountain
Core Member






2019 Build-Off Finalist

2019 Build-Off Finalist

2020 Build-Off Entrant

2020 Build-Off Entrant

2022 Build-Off Entrant

2022 Build-Off Entrant




Join date

: 2019-02-04


Points

: 4016


Posts

: 2120


Location

: North Carolina

Subject: Re: Site issues? Mon Jan 17, 2022 10:12 am

---

Nevadablue wrote:

I see the minus notifications all the time. If I try to remove them too quickly it seems.

(iPad with OS 15.2 on Safari)

Yup. I get it often too. Same way you do. I've even seen -3 before.

I posted a screenshot of it happen to me in one of the talk about anything threads a year or so back. I thought it was funny lol. I don't think it's a big issue. Usually clears up pretty quick.
Sponsored content