Hay People,
I finally finished something. The track tensioners are done along with the rear suspension is beefed up a little also, since I tied the two together. I left off with making the swingarms. Yah, I had to remake those because they was wobbly.
Onto the pics.
It's a 3/4 inch steel rod from a fence gate. I'll use this for the ling from the A-frame to the swingarm.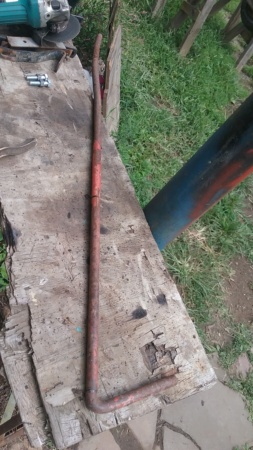 Not my best junk, but a BFH worked great.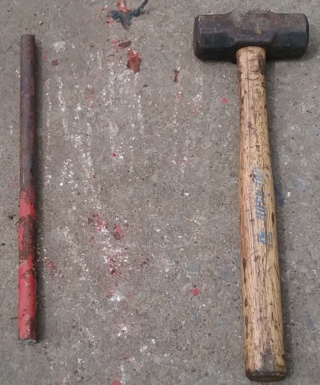 Welded bolts on 1 end to mount eyelets and bent them up.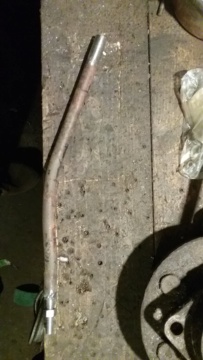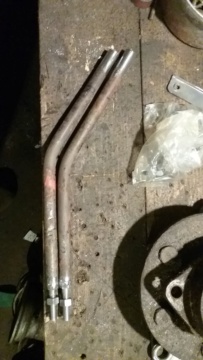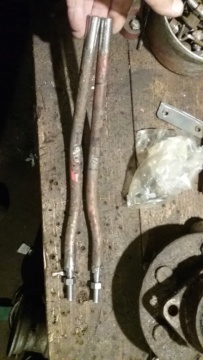 Played around with some paint and did a quick fade on them. Then mounted them. The attachment point on the bottom in the bolt on the A-frame that holds on the bogies. Then on top are 2 holes for adjusting as needed on the swingarm, and a bolt goes through sideways for attachment to swingarm.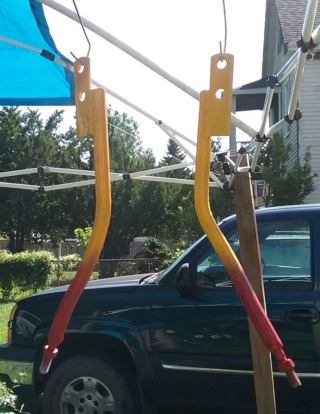 This is the other end of the workings. To the right on the arm, square box with round hole, is the mount for this swingarm inward in the frame. Then the left side, the rod pushes forward onto the track tensioner wheel. The kinda center part with the square hole is where the new link will attach to. Needed to be in that spot or it will hit things.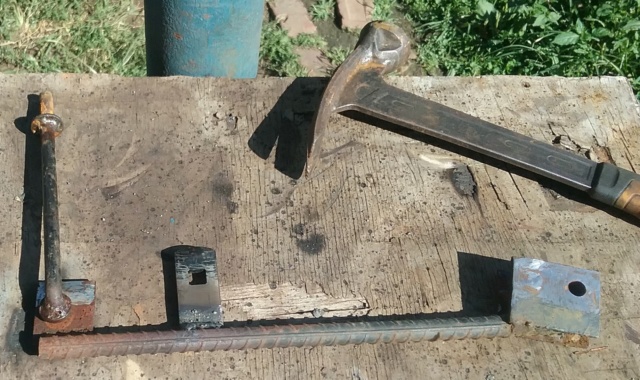 Now I need the link from the swingarm to the track tensioner wheel arm (above). This link also needs a spring on it so I can preload the tensioner setup, dampening, and more suspension down force. Springs are pretty stiff and I can change them out or ad to them as needed. Made from a mower tie rod, pipe and flat stock. And it telescopes. I added a mount on the other end later to attach to the swingarm.
I remade the swingarm since playing with the setup would kick to the side and loose forward movement. Used flat stock steel, drilled adjusting holes, welded the pivot on the bottom, to replace the red ones. To keep it from wobbling, I added a second piece of flat stock outside the pivot point and bolted it in. I pretty much made it wider, no more wobble.
Done. I couldn't get a good pic of the setup I just made. Found an old drawing from a while ago though. Shows the basic idea of what I just made.
I was planning on relocating the top rear shock mounts but I think I will hold off on that to see how this setup works first. No big deal to move them but would like to get some tooling to make my own air shocks that are shorter for that. Next step is to put the rest of the drive system back in it. Reusing most of the old parts, a lot of cleaning, and just need to make spacers for the axle shafts. Then the controls for the new clutch system and brakes. Might be a while on that, LOL. Later...……..