Got me some new wheels! 2nd truck! a
real
truck this time...
moved up from my 98' ram 1500 to a 2004 Ford F250. the dodge just needed too much work...
F250 has the 5.4, 4wd (FX4 package) ext cab, all the stuff my dodge didnt have, like tow mirrors, marker lights, back doors, and oh.... POWER...
seriously though, this thing moves right along.
needs minor stuff, cab corners, a box/ tailgate, manifolds... its on its 2nd engine.. runs like a top though. very happy with it so far. was hard to go with a ford, but i couldnt pass it up for the price i paid.. just sold the dodge for 3200 too, SCORES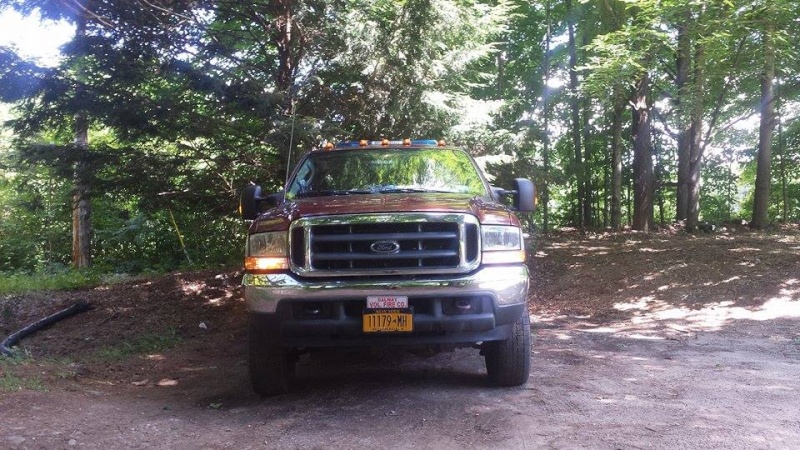 -
1974 bolens 1055 (Rolling Thunder)
-1989 Craftsman GT6000 (Blockhead)
-2004 Ford F-250 super duty FX4
-1999 Ford F-350 Superduty 4x4 7.3 Powerstroke
Lt wrote:

Feel free to try... Dont let anything but fear and common sense stop you. 
Chat moderator
1st Lieutenant, Volunteer Firefighter, EMT-B, Galway Vol Fire co. Galway NY